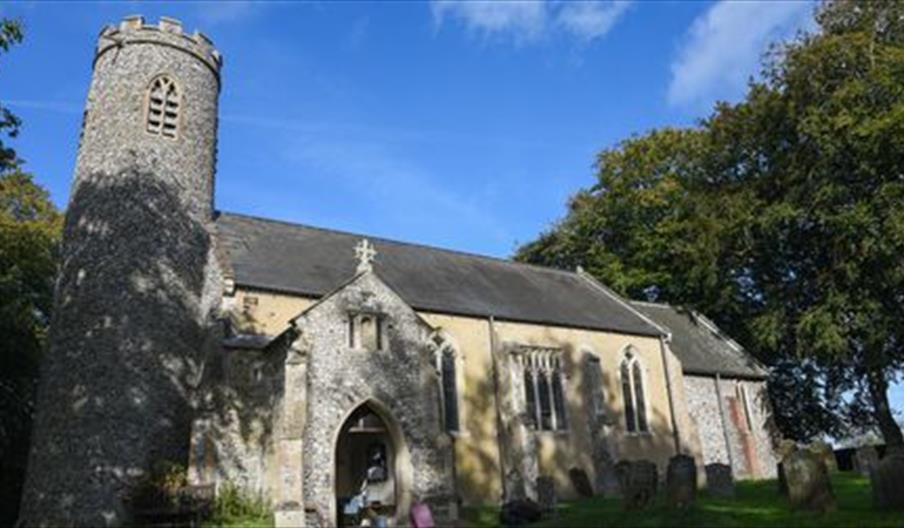 About
A rural parish, Gresham centres on its medieval church of All Saints with a round tower. There are 124 round tower churches in Norfolk, of which All Saints is one. It is thought that the church stands on an ancient pagan site, as Bronze Age remains have been unearthed here.
The village also once had a square 14th century castle, a watermill and a windmill. The moat and some ruins of the castle survive today. Though it is called a castle, this moated medieval fortification was actually a fortified manor house, built in 1318 by Sir Edmund Bacon. In 1427, Gresham Castle was bought by William Paston, but Lord Moleyns of Hungerford claimed half the site.
John Paston, William's heir, petitioned the king to reclaim his castle, but Moleyns ejected Paston's wife and servants and garrisoned the castle against attack. A year later, the Paston's reclaimed Gresham Castle, by which time it was in a poor state and it was left to decay.
The Batt family bought the manor in 1620 and still own it today.
The name of Gresham is derived from a local stream known as the Gur Beck, plus -ham, meaning a settlement.
In the Domesday Book of 1086, Gresham is recorded as one of the holdings of William de Warenne, 1st Earl of Surrey.
Map & Directions