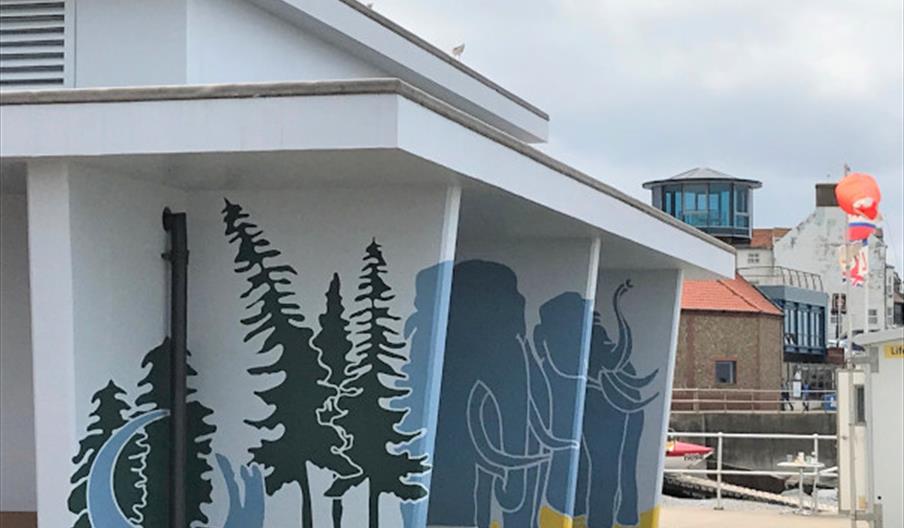 About
Explore the Deep History Coast along the Discovery Trail which follows the coastline from Weybourne to Cart Gap. Walk it all or pick a section and find out what the area was like thousands of years ago via eleven Discovery Points along the way. Each route brings a unique discovery about north Norfolk's past.
To dig a bit deeper into history, download the Deep History Coast App to follow the guided walks and meet a Hominin family and the animals they shared their life with. The App, triggered by the Discovery Points will bring the past back to life and let you see what the landscape would have looked like. The App will also provide information about facilities at each spot, including where to go to find a bite to eat.
The water tank here is decorated with murals and you can read information about what you can find in Sheringham on the Deep History Coast.
Map & Directions