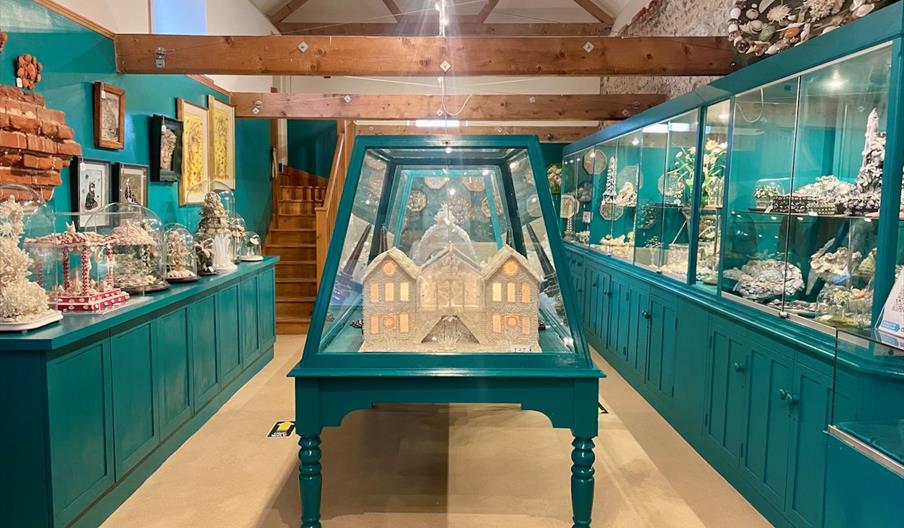 About
The Peter Coke Shell Gallery in Sheringham contains an exhibition of almost 200 stunning shell-art sculptures and beautiful arrangements, made with shells from all over the world – all the work of one man. Actor and playwright Peter Coke (1913-2008) was the voice of Paul Temple in the classic radio series of the 1950's. Fascinated by the intricate nature of shell formation, Peter devoted himself to this unusual craft, developing his techniques to a stunning level of expertise and producing a wide range of imaginative subjects: a gem of Sheringham not to be missed.
Open daily from Easter to the end of September. Opening times vary depending on the availability of volunteers. Please see the web site for current details.
Guide Prices
Admission is free, but voluntary contributions are invited to cover the upkeep of the collection and building.
Map & Directions