It's official! North Norfolk has one of the very best stretches of sandy coast in the country. There are Blue Flag beaches in Sheringham, Cromer and West Runton.
The Blue Flag is an environmental award given to beach operators who make special effort to manage their coastal water environmental and beaches. Beach operators have to fulfil a number of criteria meaning north Norfolk beaches offer some of the safest and cleanest bathing waters in the country.
Also, all the Blue Flag beaches in north Norfolk have sloped paved access, and are therefore fully accessible from the promenade onto the beach. At certain times of the year, these beaches permit dog walking.
All of the Blue Flag beaches are along the Deep History Coast Discovery Trail where you will come across a Discovery Point providing an interactive glimpse back into north Norfolk's deep history!

Sitting on the edge of the Victorian seaside town, Sheringham is a charming beach. Beach huts and chalets can be hired throughout the season if you're planning to make a summer of it. There are plenty of places to grab a bite to eat along the promenade with easy access to the beach. When the tide is in, the west and east promenade offers a lovely walk and if you head further east, or west, you can walk along the pebbles and shingle along the beach. The groynes make the beach a safe place for families with clean, calm water for paddling and playing.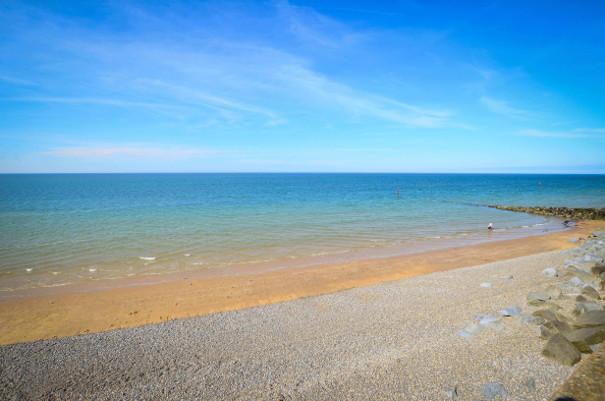 Just along from Sheringham is Cromer, with beautiful sunsets and majestic Pier jutting out to sea, Cromer is a magnificent beach to spend the day. There's plenty to keep all ages entertained with surfing, crabbing off the Pier, watching the Cromer Pier Show and of course the Cromer Carnival and World Pier Crabbing Championships in the summer, making Cromer a popular choice. Or grab a snorkel and swim out to the Cromer Chalk Reef, the longest in Europe. If you want to get away from the crowds, just walk east or west away from the Pier, to East and West Runton or Overstrand, and you'll feel you've got the beach to yourself.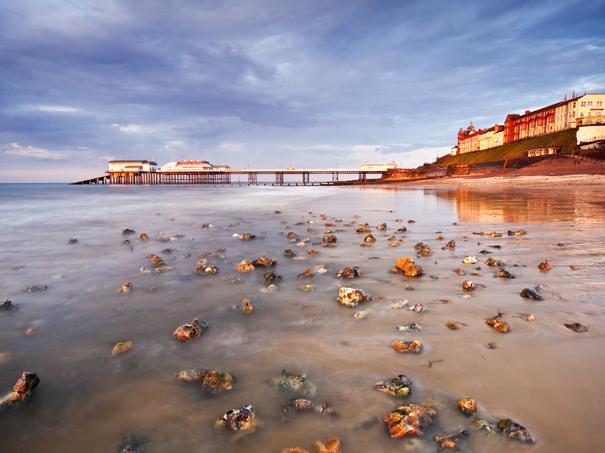 WEST RUNTON

West Runton beach is part of the Deep History Coast. West Runton is where a Steppe mammoth skeleton was discovered; it was the most complete skeleton of a Steppe mammoth ever found in the world. The beach is therefore ideal for fossil hunting and rock pooling. Fossil hunting, is very rewarding as there's plenty to discover from amber to belemnite fossils and at low tide rock pools appear, full of fascinating creatures. If you'd rather have sand, go at low tide where a beautiful sandy beach is revealed.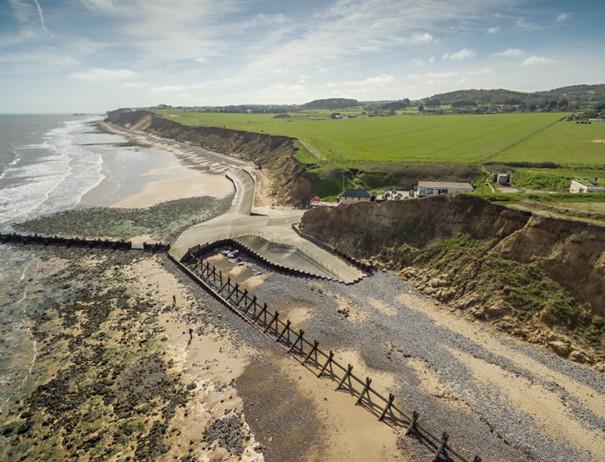 Related
0 Comments