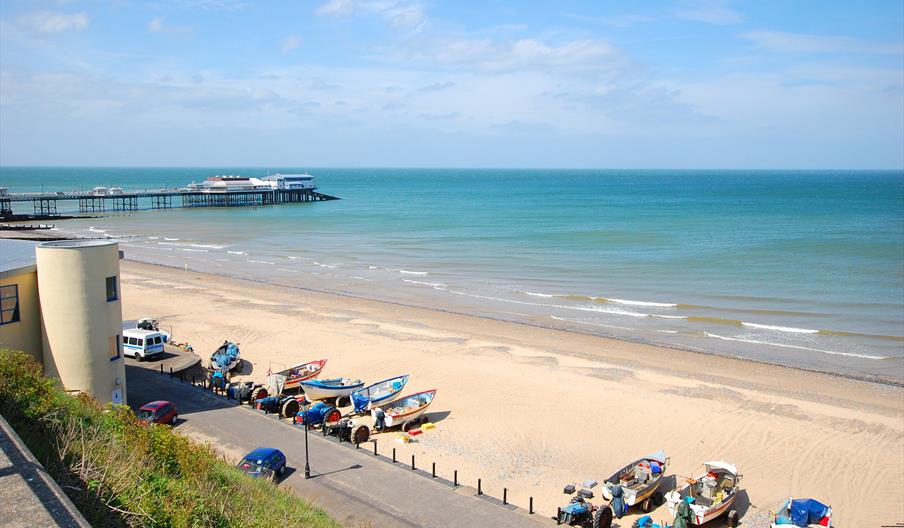 About
The pristine sands, luscious green cliffs and dainty Victorian buildings make it a very enchanting place to visit. The gardens which border the promenade are a tailored masterpiece -the sculpted green areas and carefully attended borders are not to be missed. The town, situated at the top of the cliffs, has a handsome church and is surrounded by good walks. The chalk cliffs are very steep and care should be taken when walking. Fishing is a treasured activity for both locals and tourists. Cromer is famous for the quality of the crabs which have been fished in the area for centuries.
There is a disposable BBQ bin on Cromer's east prom and west prom.
Facilities
Property Facilities
Map & Directions
Road Directions
By Public Transport:
Vehicle access is via the A149 and A148. Trains direct to and from Norwich, which is an Inter City train station. Cycle route -Cromer to King's Lynn (quiet lanes in Norfolk project for walkers, cyclists and horseriders.