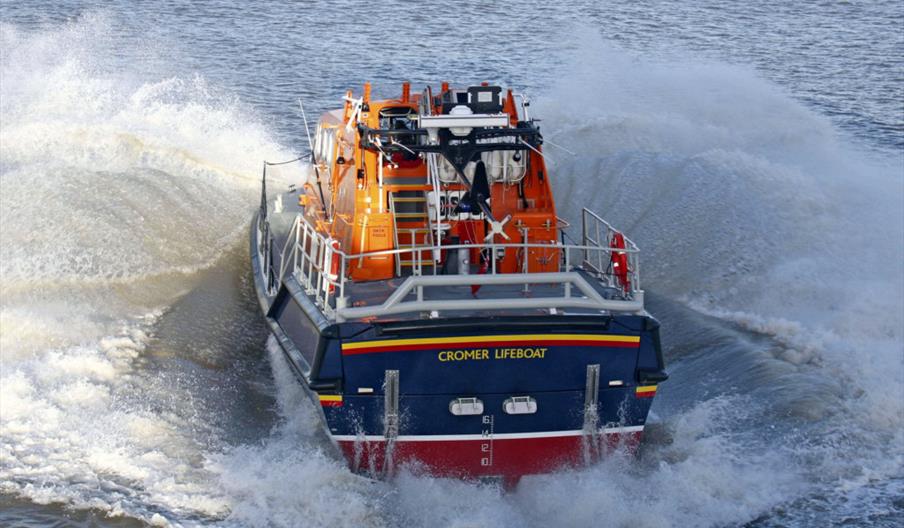 About
Cromer lifeboat station was established in 1804 as part of the Norfolk Shipwreck Association and taken over by the RNLI in 1857. The station has a remarkable history of war time rescues with 139 taking place between 1939 and 1945, saving 450 lives.
The all-weather lifeboat's boathouse built on the end of Cromer's Victorian pier. All RNLI stations around the British Isles are organised from Lifeboat Institution headquarters at Poole in Dorset, but they all have an individual identity, reflecting their own character, community and coastline.
​In Cromer there are two boathouses - the All-Weather Lifeboat Lester on the pier and the Inshore Lifeboat on the east promenade. This boathouse was originally built in 1902 for rowing and sailing lifeboat Louisa Heartwell.
Also on the east promenade you'll find the Henry Blogg Lifeboat Museum. The whole town is proud of the man referred to as 'the greatest of the lifeboatmen', who gained national fame in the first half of the 20th century when navigation around the Norfolk coastline was particularly hazardous in easterly gales.The story of Coxswain Blogg and Cromer's lifeboat crews is vividly told through the new museum, purpose built on Cromer's seafront, just yards from the town pier.
Like many of the stations along this stretch of coast, Cromer has two lifeboats – all weather and inshore – because there is so much pleasure boating and other marine activity. The small inflatable D class is housed on the promenade, east of the Gangway, while the slipway-launched Tamar class lifeboat can be found at the end of the pier in one of the most advanced boathouses in Europe. For visitors to the station there is a viewing gallery and shop.
Map & Directions