Due to the on-going Coronavirus (COVID-19) situation please check with attractions and venues about activities before attending. Many are staying open but only giving access to outdoor facilities at customers' discretion. Please check with the venue regarding Easter events and if these have been cancelled. We will endeavour to keep the Visit North Norfolk site as up-to-date as possible.
There's plenty going on this Easter in north Norfolk; enjoy train rides, egg hunts, lamb feeding, dinosaur adventures, nature trails, boat rides and underwater capers! Here's a round up of what's on during the school holidays. For more events and ideas, see the what's on pages.
Wroxham Barns - 2 to 19 April 2020. There is a fun filled Easter planned at Wroxham Barns. Help with bottle feeding lambs, watch chicks hatching and meet fluffy bunnies. Find the Easter eggs to win a prize, have a Willy Wonka afternoon tea, enjoy craft activities and build your own bunny or chick teddy (extra cost)! Child: £11.95 (£11.50 online) and includes the Funpark, adult: £8.95 (£8.50 online).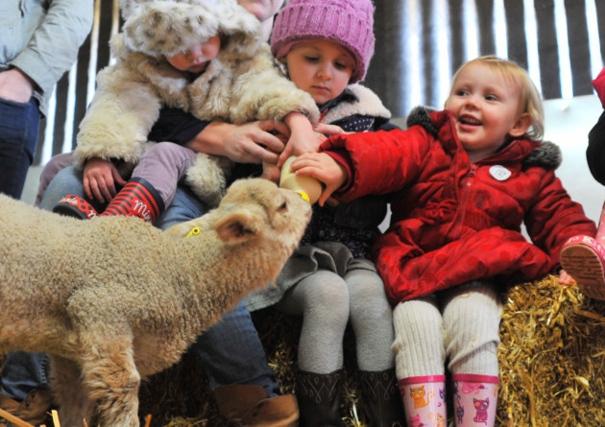 Bewilderwood - 2 to 19 April 2020. Meet Cedric the bunny in his home and explore a secret hideaway of bouncing, colourful, chocolatey delights! Wind your way through the Tricky Tunnels and tree houses and see if you can find Easter eggs in the woods. Enjoy crafts and face painting and pesky bunny tales. Children up to 92cm are free of charge, children 92 to 105cm are £16.50, anyone over 105cm is £17.50. Book online in advance for discounts.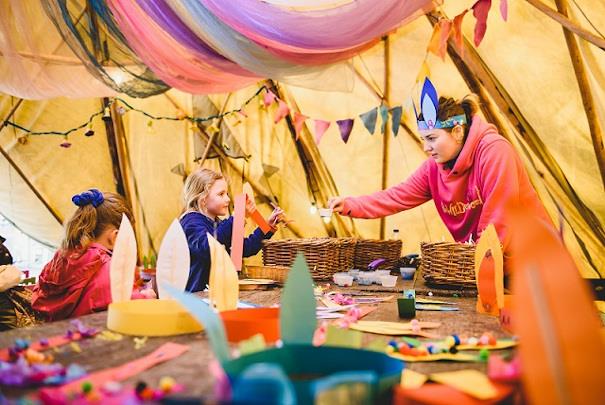 Holkham Hall - 10 to 13 April 2020, 10am-5pm. There's plenty of Easter fun at Holkham, with performances of the classic children's tale The Velveteen Rabbit in Holkham Hall, storytelling in the walled garden and a special cuddle corner where children can meet rabbits, skinny pigs and other cute creatures. There will also be trails to hop along, games for the whole family and a crafty souvenir to make and take home with you.
Over the school holidays (2 to 19 April) there will be Easter trails, crafts and games running daily plus the cycle hire centre and exciting ropes course will be open.
On 11 and 12 April, there is the Easter Food Fair with local and regional artisan producers showcasing their best produce for visitors to try and buy. The Lady Elizabeth Wing bar will be open with concession vans in the courtyard together with great music. Entry to the food fair is free, parking is £4.
Ticket prices:
Holkham Hall, Holkham Stories Experience & Walled Garden: Adult £17, Child (2-16 years) £8.50, Family (2 adults and up to 3 children) £46.
Holkham Stories Experience & Walled Garden: Adult £8, Child £4, Family £22.
Please note, the walled garden only ticket is not available.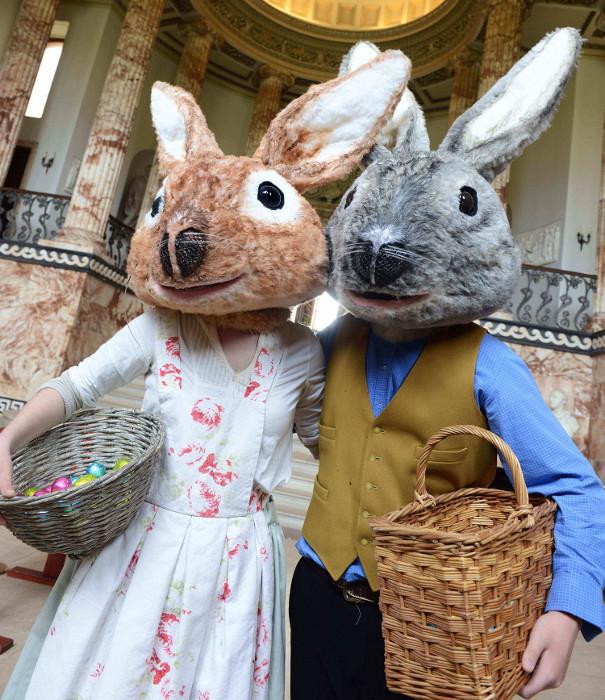 The Wells & Walsingham Light Railway - 28 March to 19 April 2020. Hop aboard and follow the White Rabbit Easter Trail, where visitors are invited to join Alice in Wonderland to hunt for clues down the line, with an Easter egg reward at the end. Prices: adult return - £9.50 (single is £8), child return - £7.50 (single is £6). Children 4 and under travel for free.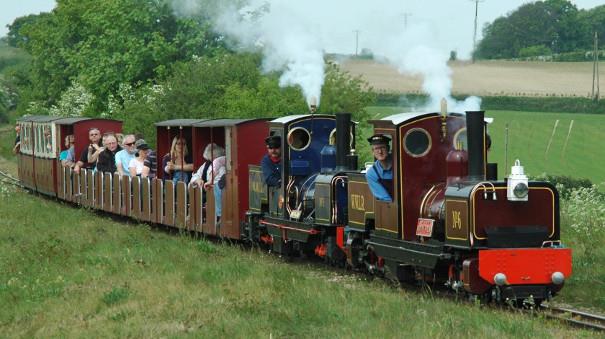 Pensthorpe Natural Park - 2 to 19 April 2020. As well as its 700-acres of ancient woodland, wetlands, gardens, lakes and walking trails to explore, there's a brand new Easter treasure hunt around the reserve. There will be two bunny-themed craft activities taking place daily, including an Easter bunny face making workshop (free of charge) and build-your-own sock bunnies (carries a small additional charge).
Hands-on experiences which bring visitors closer to nature take place daily such as pond-dipping, warden-led bird feeds and bird-spotting from one of the reserve's seven hides. Similarly, grab a bag of bird feed and let geese nibble from your fingers, or meet flamingos and red squirrels at one of the daily talks and see chicks and ducklings waddling before your very eyes!
Children will have great fun at the two impressive eco-play areas, WildRootz (outdoor) and Hootz House (indoor) and for a 'behind the scenes' tour of the far reaches of the reserve book a place on the Pensthorpe Explorer, which runs four tours daily until 6 September (additional charge of £4 p/person).
Prices: Adults £12.95, children (3-16 years) £11.95. Members and advanced bookings receive a discount.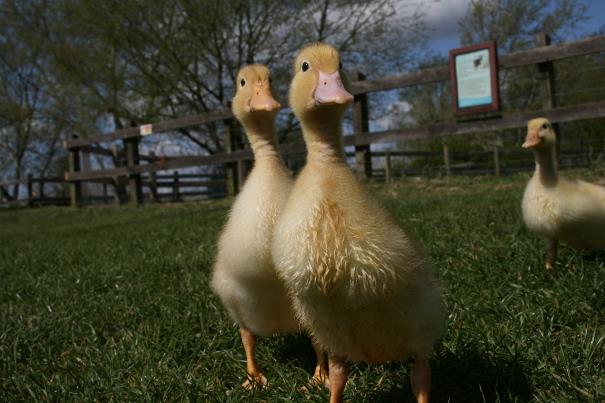 Broads Tours - 10 to 13 April 2020. Join Broads Tours on their Easter Special Boat Trips. Children can take part in a nature quiz and Easter egg hunt, while the live skipper provides clues! All children will receive an Easter Egg. Trips run 11:30am and 2pm for 1.5 hours, £10 per adult, £7.50 per child, under 5's go free. Unfortunately, wheelchair users will have limited access to the activities on board.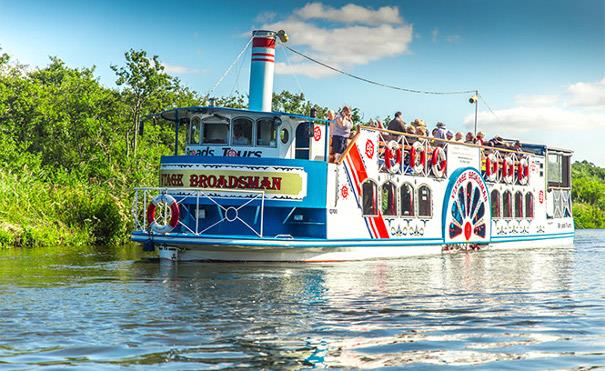 Hindringham Hall once again opens its gates from 1 April 2020 (until the end of September) to the private gardens. Explore the walled vegetable and fruit garden, daffodil area, water garden, medieval fish ponds and moat, which dates from 1150 and is one of only a handful of complete moats in Norfolk. The gardens will open again on Wednesdays from 10-1pm and Sundays from 2-5pm. Entry is £8.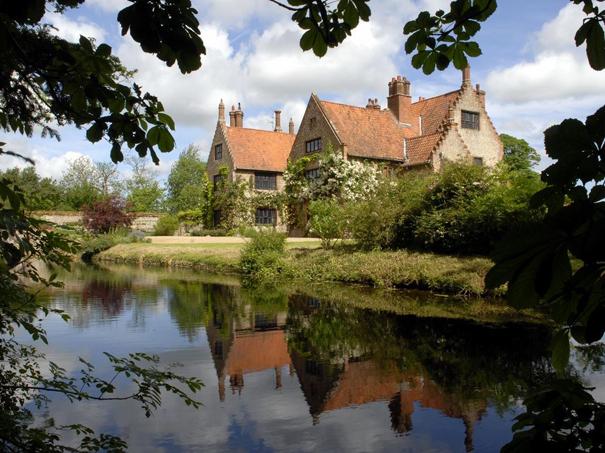 SEALIFE Hunstanton - from 15 February to 26 April 2020. Join Professor Finn who needs help to find the missing Top Trumps cards, so he can teach everybody about the incredible sharks and sea creatures that live at the aquarium and to recruit a new team of Jawsome Rangers for 2020!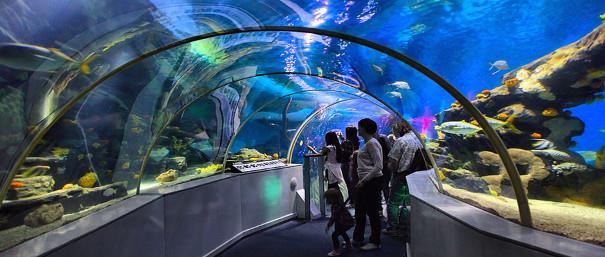 Deepdale Spring Market - 27 to 29 March 2020. Marking the start of Spring, the annual Deepdale Spring Market hosts over 60 Norfolk artisans and producers in two large marquees (Dalegate Tent and Orchard Tent), as well as the beach hut Pop Up Shops and many outside stalls. Deepdale Spring Market is part of the Deepdale Hygge, a collection of the things that brings happiness - live music, the great outdoors, meeting old friends and new, enjoying the best of the north Norfolk Coast. Free entry.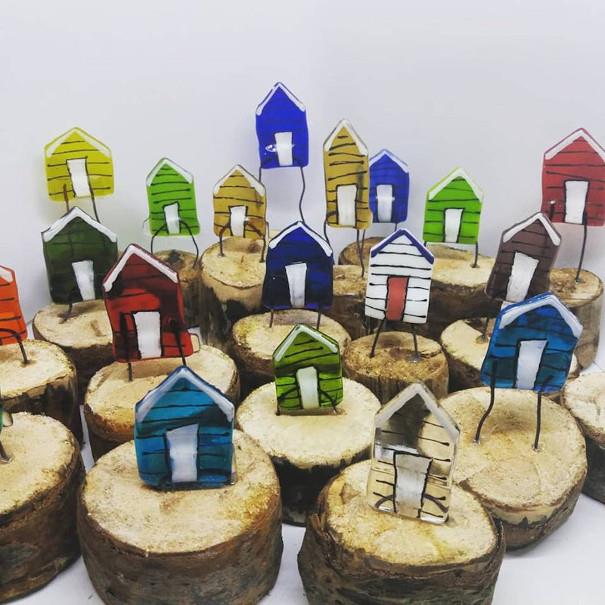 Fakenham Racecourse - 13 April 2020. On Easter Monday, Fakenham Racecourse will be hosting a great family day out. There will be entertainment for children (weather permitting) and with all children aged 17 and under admitted for free, it makes for a fun and affordable family day out. First race is 1.45pm.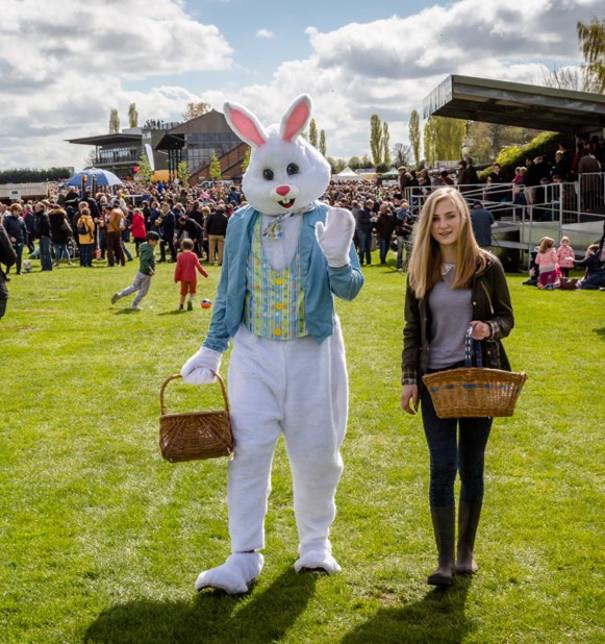 Happisburgh Lighthouse, open days from Easter Sunday (12 April 2020). There will be a series of open days at the lighthouse which includes a full guided tour (minimum height restriction of 1 metre to climb the tower). Hear about the history of the oldest working light in East Anglia, and the only independently run lighthouse in Great Britain. From the top, on a clear day, there are 25 miles of coastal views. Prices: Adults £5; children (16 and under) £1.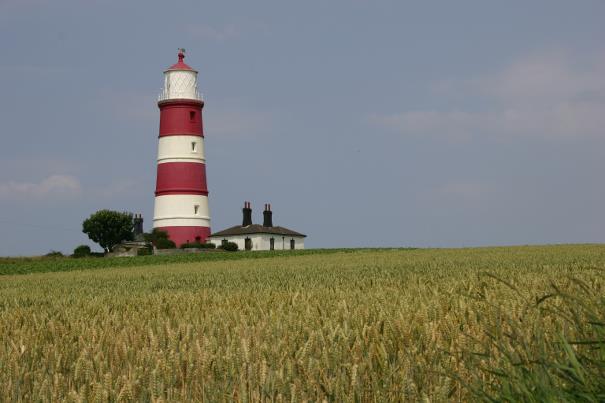 National Trust Felbrigg Hall, from 4 April 2020. The Cadbury Bunny will be hopping around the West Garden and meadow leaving a trail of clues to be solved. Come up with the right answers along the Cadbury Easter Egg Hunt, and win a scrumptious chocolate treat. Event ticket price: £2.50.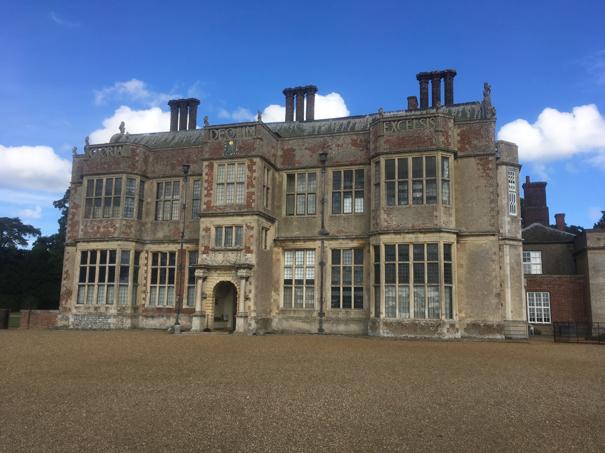 Amazona Zoo in Cromer, is home to over 200 animals from tropical South America including jaguars, monkeys, otters, snakes, owls, macaws and tapirs. The zoo has a 30ft yurt for learning and educational films and an expansive outdoor play area called Rainforest Springs with two large jumping pillows. There is also Jungle Tumbles, a large, well-equipped indoor play area. Enjoy watching the animals being fed, meet the zoo keepers and learn about the history of South America and the Rainforest. Prices: adults £11.50, children (4-16 years) £8.50 and family ticket (two adults + two children) £35.
Dippy Roarr! Dinosaur Adventure -2 to 5 April, 10 to 13 April and 18 to 19 April 2020. There will be plenty of activities and fun across the park this Easter. Peter Rabbit will be visiting and you can enjoy egg-citing trails, win medals and have lots of dinosaur fun at Roarr!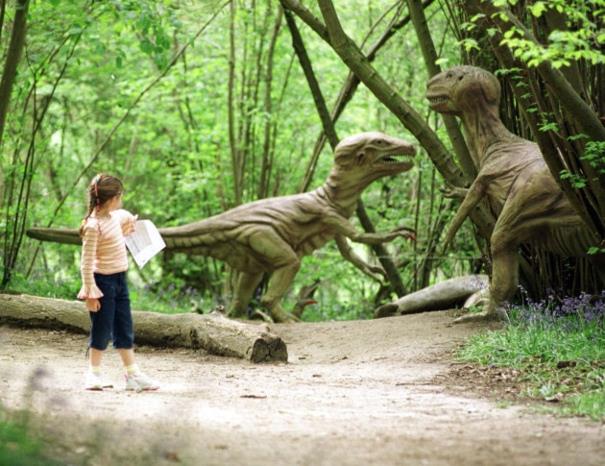 Bure Valley Railway Easter Eggspress - 4 to 19 April 2020. Hop on board the Easter Eggspress for a fun family day out. There is a free Easter egg for each child when completing the Easter trail. Enjoy colouring activities and a decorated Whistlestop Café. Prices: adults £14.50 and children £7.00. No pre-booking required, just arrive 15 minutes before the departure time of the train.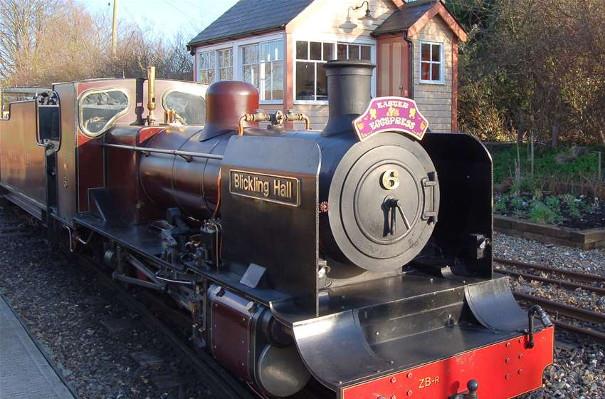 Fairhaven Woodland and Water Garden Easter Egg Hunt - 10 April 2020, 11am to 4pm. Hunt for the colourful eggs that will lead you to a chocolatey egg prize! There will be face painting and Easter crafts for children to enjoy. Prices: £2.50 extra (on top of admission) per child for Easter egg trail.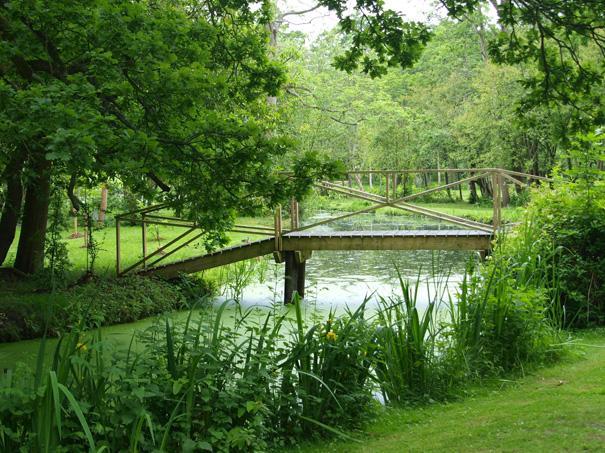 Hilltop Adventure Days - during school holidays 2020. For an action-packed family adventure day, head to Hilltop Outdoor Centre. All the family can enjoy the Big Zipper, Super Swing, Climbing Wall, Archery, Tree Top and AIR JUMP.

Thrigby Hall. At home in the landscaped grounds of Thrigby Hall near Gt Yarmouth, is a special collection of rare animals from Asia. You will find endangered tigers, huge crocodiles, noisy gibbons and many more exciting animals. A unique network of raised walkways allows you to get up close and personal with these magnificent creatures.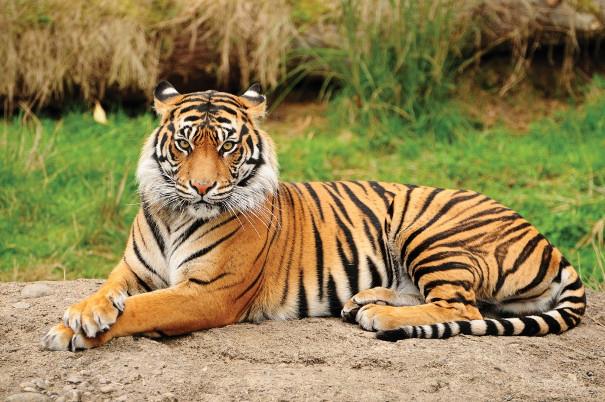 Wroxham Miniature Worlds. Visit the UK's largest indoor modelling attraction stretching over 10,000 square feet and see some of the largest model railways in the world! Admire the different 'worlds' of model railways, slot car displays, a whole city made from Lego bricks, model boat displays and a host of toys from across the decades. Enjoy the vintage penny arcade, interactive flight simulators, train simulators and more new railway layouts; some of which you can drive yourself.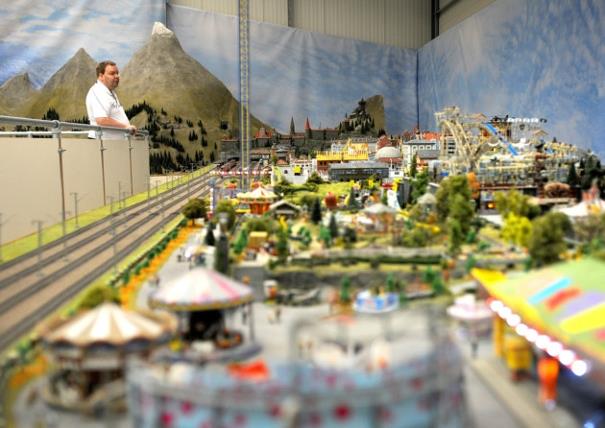 If you fancy getting crafty then head to Langham Glass where you can experience a fascinating live glassmaking demonstration. Watch as molten crystal is transformed using age old, traditional methods into world renowned pieces. You can also experience glassmaking yourselves and create your very own masterpiece alongside one of the glassmakers. Prices start from £3.50.
you can also head to Alby Crafts & Gardens and spend a day among some of Norfolk's finest craftspeople surrounded by four acres of beautiful gardens and ponds and visit the gallery, gift shop, furniture showroom and tearooms. Watch the resident craftpeople run a range of workshops from basket weaving to sculpture courses, to linoprint to learning mosaic techniques.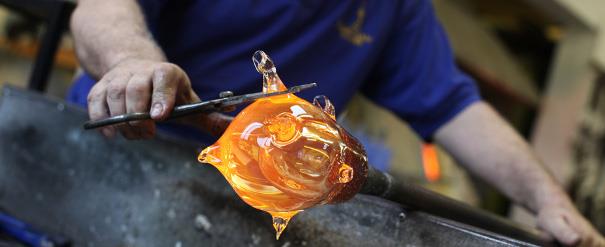 Things to do on rainy days. Although Norfolk has the best overall climate in the country, we do get rainy days. But there's still plenty of family fun to be had! See our round up things to do.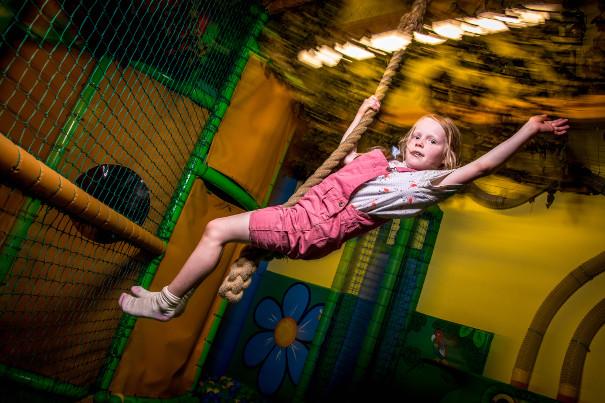 Related
0 Comments