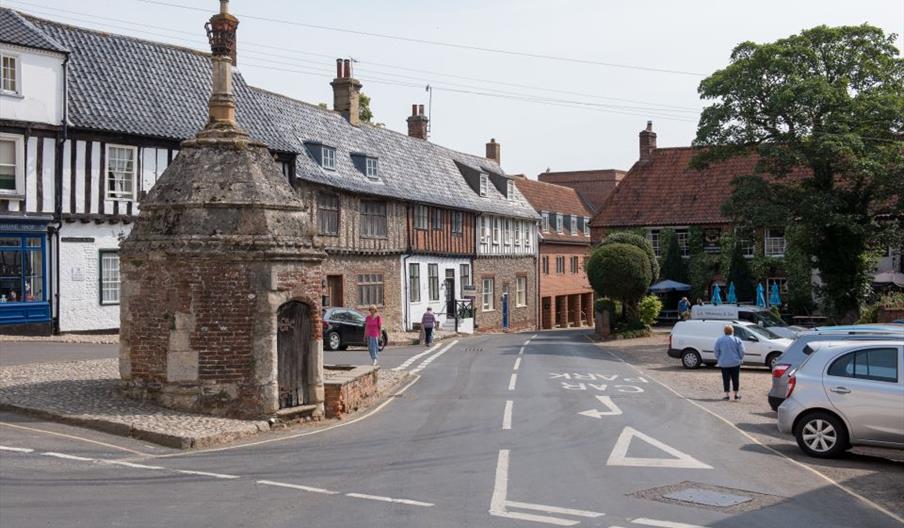 About
Little Walsingham is the location for the Abbey Grounds and the Anglican Shrine, two of the most popular destinations for visitors.
Walsingham sits in the Norfolk countryside, just four miles in from the north Norfolk coast, directly south of Wells-next-the-Sea.
Historical records of the village go back to Saxon times when the village was first established on the banks of the River Stiffkey — it is listed in the Domesday Book under the name of Walsingham Parva. Today's village incorporates both Little and Great Walsingham, together representing a population of about 800 people.
This rural village, is surrounded by rich farmland producing corn and sugar beet, wheat and barley, fruit and vegetables — and good grazing for livestock. Many of the farms have been in the same families for generations.
This picturesque medieval village has been a famous pilgrimage centre since 1061 - when the Lady of the Manor had a vision of the Virgin Mary. The subsequent shrine became one of the most important in Europe (the present one built in 1931). The village is home to a stunning collection of rare medieval half-timbered jettied buildings, Georgian facades, an 18th century model prison, a Russian Orthodox church in an old railway station, all the way up to East Anglia's first new-build carbon-neutral church - and even the only Grade I listed loos in England (listed for their ancient walls!).
There are excellent independent shops to browse as well as the award-winning Walsingham Farms Shop. With two pubs, a restaurant, plus several cafés, there are plenty of places to stop for a bite to eat. Try out horse riding, walk the Holy Mile, and if you visit in Spring, you will be treated to a carpet of snowdrops in the Abbey grounds. Take a ride on the Wells & Walsingham Light Railway, the longest 10 ¼" narrow gauge steam railway in the world, to visit the beach at Wells-next-the-Sea.

Map & Directions