There is nothing like experiencing the unique wild and natural world in north Norfolk during winter. Home to breath-taking nature reserves and natural parks, as well as the largest seal colony in England, there are plenty of places to enjoy the natural world. Winter is a great time for bird watching including the unmissable sight and sound of thousands of pink footed geese migrating for winter. See deer roaming parkland and hares bounding across fields. Walk or cycle the many trails and enjoy the quiet, vast beaches. Take to the tranquil canals for kayaking and the windy seas for surfing and kite-boarding. Watch magnificent sun sets then at night fall, look up to the dark skies for some incredible star gazing.
Nature Reserves and Bird Watching

Norfolk is often described at the birdwatching capital of Britain. With rare visiting birds and a wealth of nature reserves, north Norfolk is ideal for birdwatching all year round. But winter is a particularly special time as many species of bird flock to Norfolk for its milder climate and abundance of food. They provide an amazing spectacle for bird lovers locally and visitors from all over the world. Expect to see snow buntings, bearded tits, marsh harriers and cranes.
In winter, north Norfolk is especially famous for the largest and most varied concentrations of geese in the country. One of the winter spectacles is the skeins of pink-footed geese in our huge skies. More than a third of the world's population of this species spend the winter in Norfolk with peak numbers present in January and February.
The early bird catches the worm so wrap up warm and head out at sun rise and you'll be treated to north Norfolk's brilliant migratory birdlife – watch the birds leave their overnight roost as the sun comes up and they fly overhead in huge numbers. You get a great view if you head to RSPB Snettisham.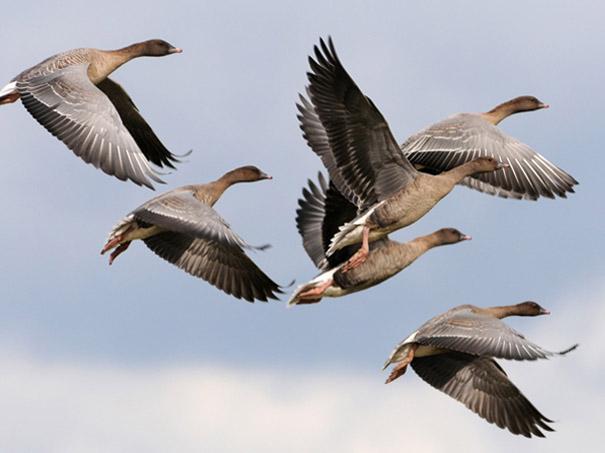 Wonderful Wildlife

Visiting the gardens of stately homes and parks and you may come across the many wildlife species. You can often spot hares loping across open farmland, grey squirrels on a sunny winter day fetching their food store and voles and woodmice and voles can be seen foraging for food.
Head to Holkham where the sight of the deer roaming the park is incredible. Please remember to don't get too close; these are wild animals and you should keep at least 50 metres away.
Visiting north Norfolk beaches during winter means it is often you, the sky, the sand and the sea (and sometimes snow!). Keep an eye out along the coastline and you may see a seal bobbing up and down in the water.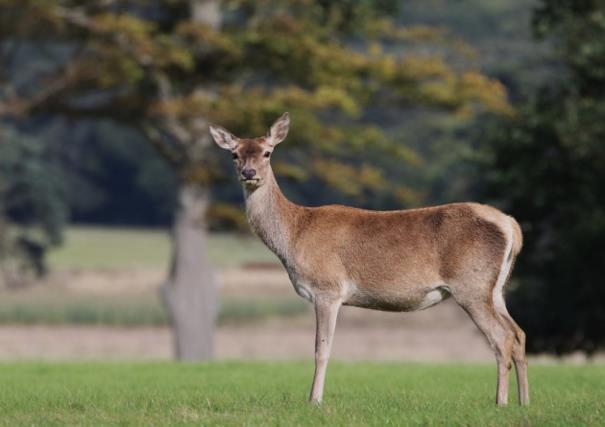 Seal Spotting

The colony at Blakeney Point, a nature reserve run by the National Trust since 1912, is home to Common and Grey seals. With over 3,000 pups born each year, it is the largest colony in England. Grey seals have their pups between November and January and their pups are recognisable from their snowy white fur coats and big black eyes. The pups feed from their mothers for around three weeks, in which time they triple in size and shed their white fur, before heading into the sea.
The best and safest way to see the seals, is to take a boat trip from either Blakeney harbour or Morston quay, usually lasting about an hour (or longer in the summer when the days are lighter), where you're taken to the natural habitat of the seals around the Spit.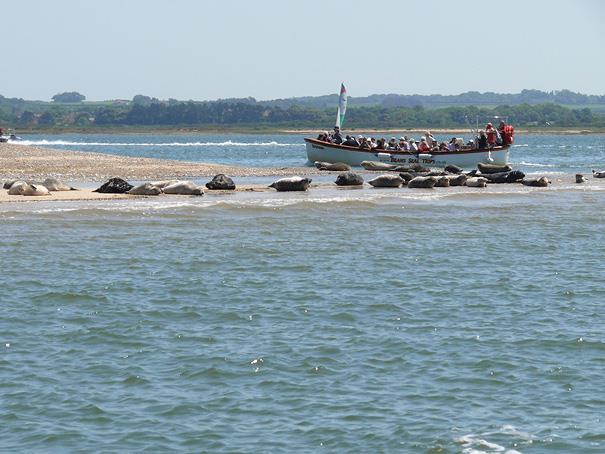 Star Gazing

North Norfolk is fantastic for star gazing and is one of the few places in the UK where you can see the northern lights, or aurora borealis. The lack of artificial light helps the coast retain its rural character, while the darkness creates a closeness to the surrounding natural landscape.
As Norfolk is a rural county, industrial activity is sparse, meaning there are less pollutants pumped into the air which can lead to a serious reduction in the clarity of the night sky. As a result, clear night skies in north Norfolk allow visitors an unrivalled view of the night sky.
Wiveton Downs and Kelling Heath Holiday Park have a Dark Sky Discovery Status, which means the area is unaffected by light pollution, ideal for star gazing. These sites are one of the few places in the UK where you can see the northern lights, or aurora borealis, the seven stars of the Orion constellation and the Milky Way (the combined light from the millions of stars in our Galaxy). Star gazers are also able to search around the many dark rifts from huge interstellar dust clouds, search out elusive galaxies they have never seen before and enjoy crystal clear views of our planetary neighbours.

Trails, Parks and Fungi Forays

Throughout north Norfolk, there are plenty of routes and trails suitable for all ages and abilities including the Norfolk Trails network which has over 1000 miles of walking, cycling and bridle routes throughout Norfolk. There are also plenty of beautiful woodlands and forests to explore, rich with winter wildlife.
North Norfolk also has an amazing collection of parks and gardens. Head to Sheringham Country Park or Holt Country Park for frosty scenes and to see winter wildlife. Visit higgledy-piggledy cottage gardens, tranquil water gardens and the magnificent manicured stately home gardens that look especially magical during the winter season.
One of the great pleasures in early winter, is to walk through the woods, breathing in the distinctive, slightly sweet odour of wood and fallen leaves. On dead trees, around the base of stumps, and in grassy clearings, fungi will be much in evidence. More than 15,000 fungi species have been recorded in Britain – with around 3,500 of those found in Norfolk.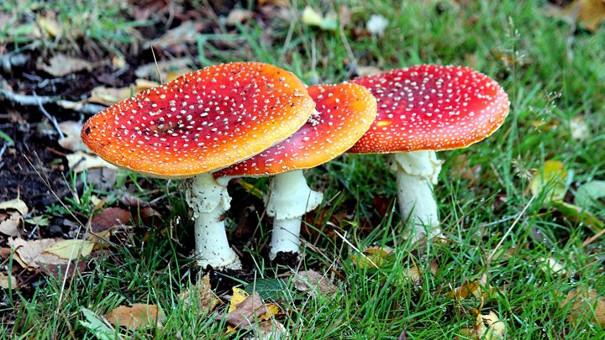 Finding Fossils

Fossil hunting along north Norfolk's Deep History Coast is an exciting activity as you may well find your own piece of history dating back millions of years! Winter is a great time to explore the shoreline as the scouring tides reveal fossils hidden in the sand and sea bed.
The stretch of coastline between Weybourne and Cart Gap is home to the earliest evidence of humans in Britain as well as the UK's biggest mammoth skeleton which was unearthed at West Runton. So you may well find your own piece of the past!
There are many different types of fossils you can come across along north Norfolk's beaches, each telling a different story about the creatures that lived here. Walk the Discovery Trail and visit Discovery Points along the way to find out more about the area's deep history.
Wild Times

Paddle in a kayak along the quiet waters of Dilham Canal or try your hand at surfing in the shadows of Cromer Pier. For a faster pace, try kitesurfing or put in some pedal power along the cycling routes along the coast and in the countryside. When you're ready for a rest, enjoy some fish and chips before settling down to watch the winter sun set.
Related
0 Comments