Norfolk is one of the most important and rewarding bird watching counties in the UK – and there's plenty to see all year-round. Migratory birds are attracted to the county during the spring and autumn due to its proximity to Scandinavia. After the departure of the winter waders and wildfowl in Spring, the first birds arrive from their wintering grounds in Africa. In April, thousands of birds are flocking in along the coast during their journeys north. North Norfolk boasts many beautiful nature reserves with child-friendly visitor centres, providing fascinating and breeding grounds as well as superb vantage points. Here's the best places for bird watching in north Norfolk.
Holkham National Nature Reserve covers around 3,700 hectares stretching from Burnham Norton to Blakeney. Pine trees were planted in the late 19th century by the 3rd Earl of Leicester, to protect the farmland from wind and sand. Today, this mature woodland provides excellent habitat for yellow browed, pallas's warbler and Britain's only red breasted nuthatch. At high tide, you may be lucky to spot sea ducks, spot divers and grebes.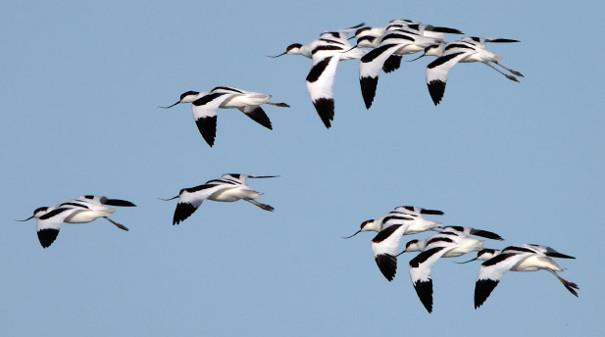 RSPB Titchwell Marsh Nature Reserve is located between the villages of Titchwell and Thornham. Titchwell Marsh is home to diverse habitats including saltmarsh, reedbeds and freshwater lagoons where bearded tits, avocets and marsh harriers nest. Avocets can be seen on the fresh marsh, all year round and in late spring they will be looking after their newly hatched chicks. Also, in Spring, you may be fortunate to see (and hear the loud cry of) the Bittern and the woodland copses are full of bird song including Cetti's warblers, turtle doves and spotted flycatchers.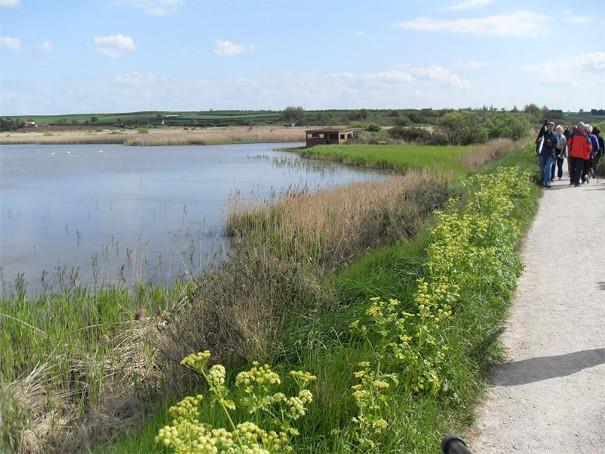 Pensthorpe Natural Park, in Fakenham is a 700 acre park in Fakenham and it is where a wide range of birds stop off, as well as live, among the wetlands and farmed fields. Take one of the walking trails to explore areas with the best sightings such as oystercatchers, snipes, great-crested grebes, lapwings and treecreepers. Between October and April you will be treated to skeins of pink-footed geese who visit north Norfolk in their hundreds of thousands from their breeding grounds in Greenland and Iceland. There are plenty of bird feeding events and wardens on hand to help you get closer to nature.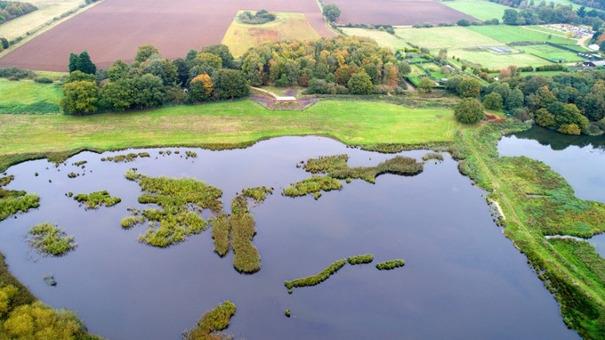 NWT Cley Nature Reserve and Visitor Centre is on the edge of the marsh, just outside the village of Cley. Cley Marshes, owned by the Norfolk Wildlife Trust is the oldest NWT reserve and is one of the best spots for bird watching in the UK. The reedbeds, freshwater pools, dykes, grazing marshes and saline lagoons provide habitats to a wide variety of birds, such as bitterns, avocets and bearded tits, to feed, breed and rest.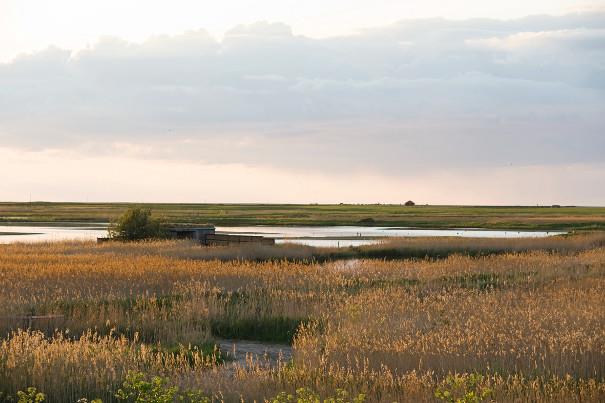 Sculthorpe Moor Community Nature Reserve, set up by the Hawk and Owl Trust in 2002, in the Wensum Valley, is one of the smaller reserves but offers an excellent chance to get closer to the birds throughout its wet woodland, hazel coppice, reed and sedge beds, open water and wet meadow habitats.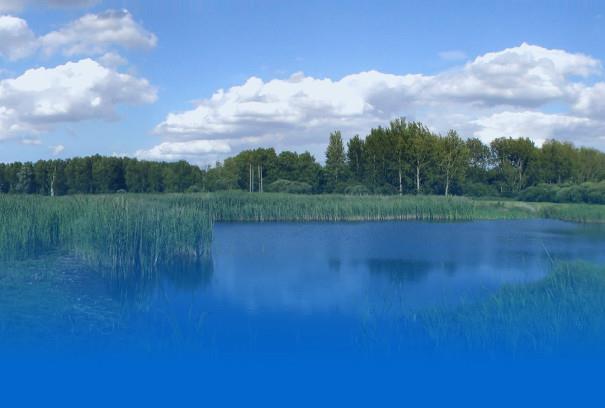 RSPB Snettisham's mud banks and salt marshes of The Wash attracts amazing displays of waders and wildfowl. See one of nature's most impressive sights of up to 50,000 wading birds leaving the mudflats of The Wash and landing in front of Snettisham's hides. Waders can be seen at high tide from July to late May with the best sighting period between August and January.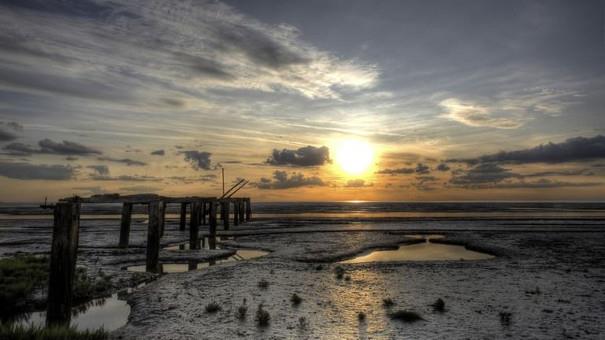 NWT Foxley Wood is Norfolk's largest ancient woodland, at over 6,000 years old and is home to sparrowhawks and tawny owls who breed in the wood. You may be lucky to see a great spotted and green woodpecker. Amongst the areas of young coppice look for birds such as garden warbler, blackcap and whitethroat as they flit through the bushes in search of insects. A visit in the spring will reward with stunning displays of bluebells.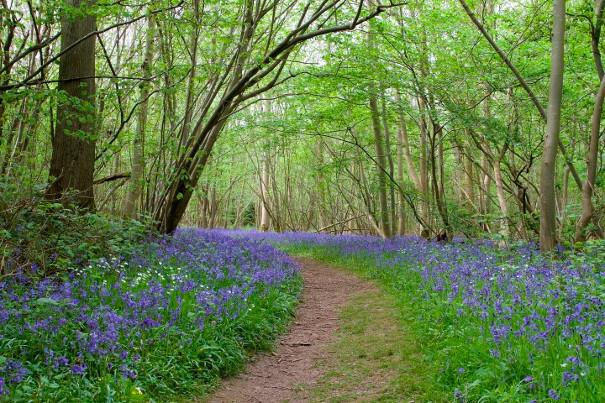 Blakeney National Nature Reserve, owned by the National Trust is a paradise of nature due to its isolation and its shingle spit, a geographical landmark. Blakeney is known its colonies of breeding terns and migrant birds passing through. And of course seals breed on the sandbanks off the spit and the seal colonies are the largest in England.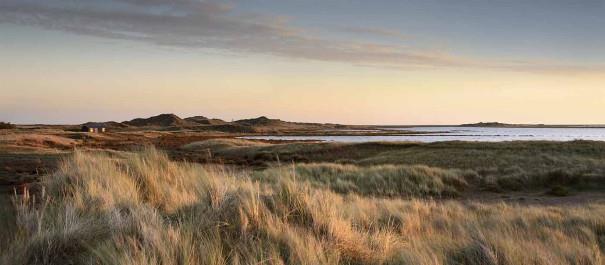 Related
0 Comments