One of the great pleasures of late Summer, Autumn and early Winter, is to walk through the woods, breathing in the distinctive, slightly sweet odour of wood and fallen leaves. On dead trees, around the base of stumps, and in grassy clearings, fungi will be much in evidence but knowing which species you're looking at is not always easy.
That's no surprise when you consider that more than 15,000 fungi species have been recorded in Britain – with around 3,500 of those found in Norfolk. Here, with the help of Norfolk Wildlife Trust, we look at the many and varied species you might come across on a walk around north Norfolk, ways of spotting them and how to identify them.
Join a fungi foray. Perhaps the best way to get an introduction to this mycological world is to join a fungi foray. A number of such walks are held around the county each autumn, run by Norfolk Wildlife Trust local groups, the National Trust or the Norfolk and Norwich Naturalists' Society. It's essential to know what you're doing where fungi are concerned, particularly if you are picking mushrooms to eat, as there are a number of poisonous species, some of which are potentially deadly. If in any doubt whatsoever, do not touch.

Norfolk fungi. Interesting species found in Norfolk include: giant puffballs, which can grow up to 80cm across; King Alfred's Cakes (ironically inedible) – small, hard rounded balls which grow on dead trees; Chicken of the Woods which, as its name suggests, tastes (apparently) like chicken; the Stinkhorn, which is often detected by its unpleasant, putrid odour, and also has a rudely distinctive appearance.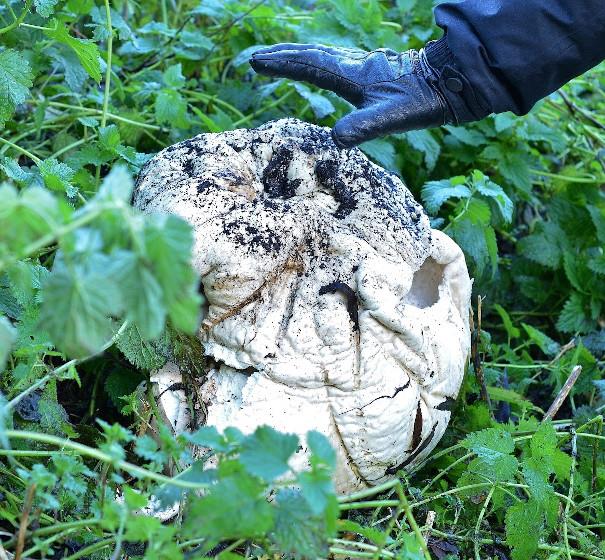 Where to go on a fungi foray. North Norfolk has plenty of woodland spots and walks which are ideal for spotting fungus of all kinds. Look for tree stumps, moist grassy areas and sheltered spots. A good place to search for Fly Agarics is NWT Roydon Common, near King's Lynn, as the site's mixture of heathland and birch woods is ideal for this red and white gem. You can also see these at Bacton Woods or take a stroll around Holt Country Park and see what you can find.
Check out NWT Foxley Wood, just off the A1067 Norwich–Fakenham road which is great for all Autumnal fungi and NWT Lower Wood, Ashwellthorpe, is particularly good for King Alfred's Cakes.
There are also lots of organised fungi forays where you go out with an expert who can help you identify species, such as National Trust Sheringham Park, Holkham and NWT reserves.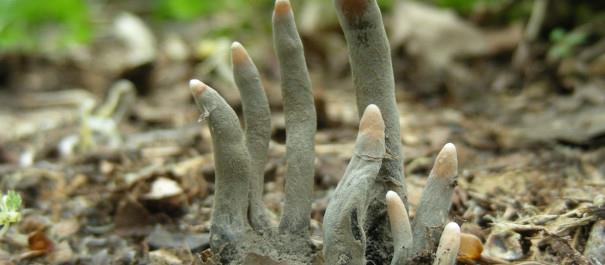 BEWARE. There are inedible and even deadly species so if in doubt, do not touch. The most common of the deadly species in the UK is the Deathcap, Dead Man's Fingers, Angel, Panthercap (cream spots splattered across its brown cap) and perhaps the most distinctive poisonous species to watch out for is the Fly Agaric, which looks like the traditional fairy toadstool. It has a bright scarlet cap, covered with white specks. In addition to causing convulsions and a catatonic sleep it's also strongly hallucinogenic.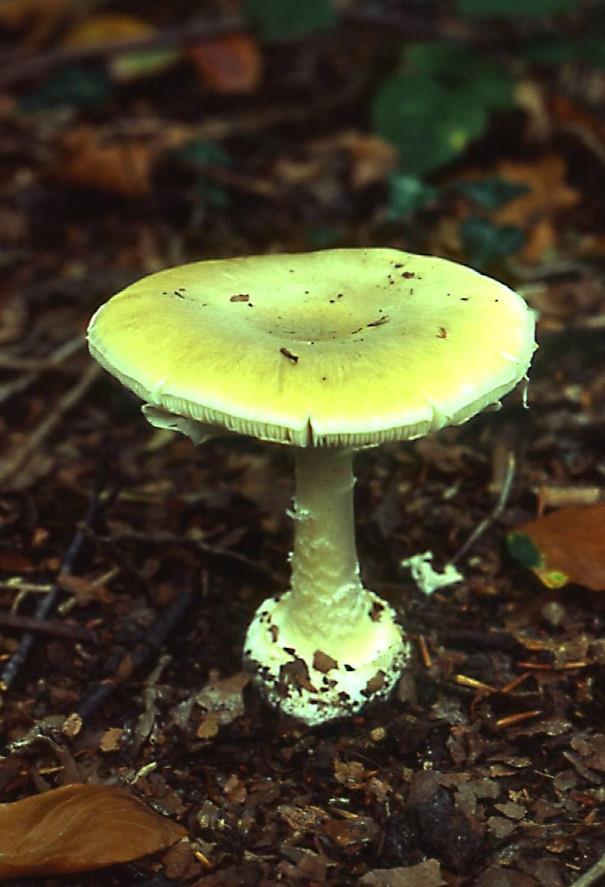 Related
0 Comments