With buckets of beaches, beautiful countryside, picturesque villages and towns, north Norfolk is the ideal staycation destination. We have plenty of unexplored hidden gems so you can have a break in Unexplored England while avoiding the crowds.
Please, before you travel to north Norfolk, Know Before You Go – ensure places you want to visit are open and whether pre-booking is required.
HIDDEN HERITAGE
North Norfolk's history is unique and intriguing. The wealth of landowners has left a legacy of stately homes and halls. Houghton Hall & Gardens, near King's Lynn, built in the 1720s is actually the home of Britain's first Prime Minister, Sir Robert Walpole who amassed one of the greatest collections of European art in Britain; Houghton became a museum to the collection.
We are lucky enough to have two National Trust properties in north Norfolk; Blickling Hall has wonderful woodland trails and mausoleum pyramid, and Felbrigg Hall, which has a fabulous walled garden and parkland walks. Finally, there's Holkham Hall, with its pine trees ad National Nature Reserve, herds of wild deer roaming in the park, boating lake, adventure playground and museum.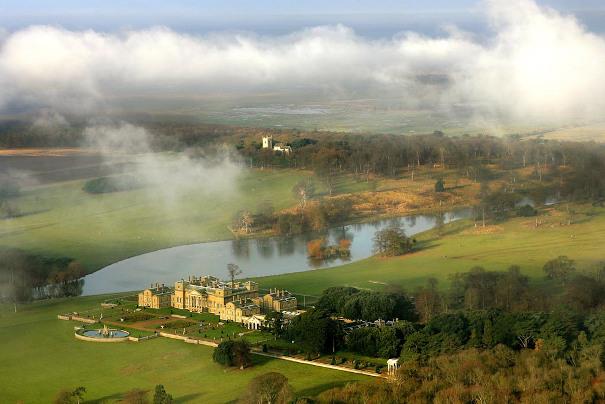 WALKS WITH VIEWS
Many people think Norfolk does not have many hills or high points, but there are plenty that once climbed, offer fabulous views! We have five favourite walks with views in north Norfolk.
Beacon Hill (also known as Roman Camp) is the highest point in East Anglia and forms the pinnacle of the Cromer Ridge offering superb views across the coast.
For one of the best views of the coast and the sea, take a trip up Incleborough Hill which was formed when a glacier from Norway met one moving from the west and when they melted, leaving behind a pile of sand and gravel.
Beeston Hill (or Beeston Bump) today looks more like a cross-section of a hill as most of its seaward side has eroded away - at the top you have an incredible view of the coast.
Head to Sheringham Park's tree-top gazebo and you may catch a glimpse of the North Norfolk Railway's engines steaming through the countryside.
The Norfolk Coast Path between Cromer and Sheringham is a high point of the Coast Path, giving views out to sea and inland.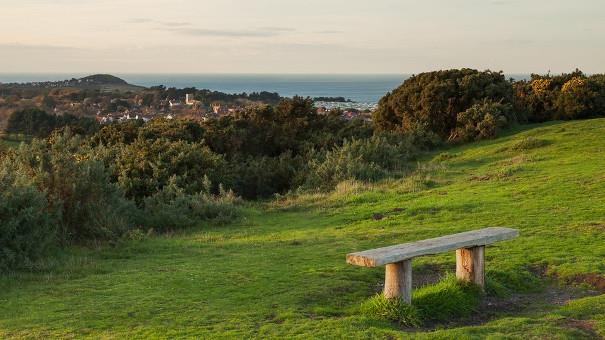 WHISPERING WATERWAYS
Hire a boat or cruiser or take a boat trip around the man-made tranquil Broads National Park, which winds its way through the stunning Norfolk countryside. You will often find it's just you, the sky and the Broads and you'll just hear the whisper of the reeds; the waterways are home to over quarter of the rarest plants and animals in the UK. There are over 125 miles of lock-free waterways with pretty towns and villages along the way so you can find your own quiet spot and watch the world go by.


SECRET BEACHES
The North Norfolk coastline, much of which is in an Area of Outstanding Natural Beauty, is home to several 'secret' beaches where you can find quiet spots all year round. See our top six secret beaches where you'll often find it's just you, the water, the sand and the sky!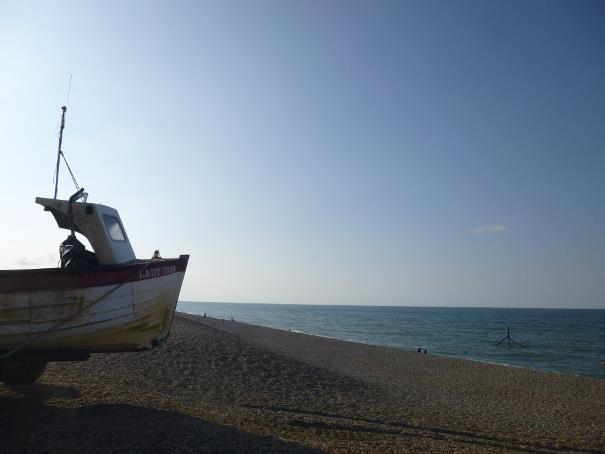 UNEXPLORED FILM LOCATIONS
Many north Norfolk landmarks and locations have provided the backdrop to plenty of famous films and TV programmes over the years. Did you know that the farmland in the village of Burnham Deepdale was transformed into a North Korean paddy field for the James Bond film, Die Another Day (2002) starring Pierce Brosnan?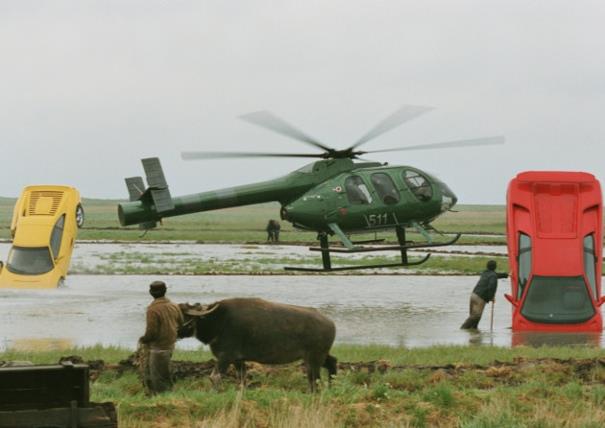 UNEXPLORED HISTORY
North Norfolk's unique Deep History Coast stretches from Weybourne to Cart Gap and is known as the Deep History Coast. This stretch is home to the earliest evidence of humans in Britain with footsteps left by the UK's first tourists nearly a million years ago! Also, the UK's biggest mammoth skeleton remains were found at West Runton and a 500,000 year old flint handaxe was discovered in Happisburgh. Follow the Discovery Trail and visit Discovery Points along the way to discover more about north Norfolk's deep history.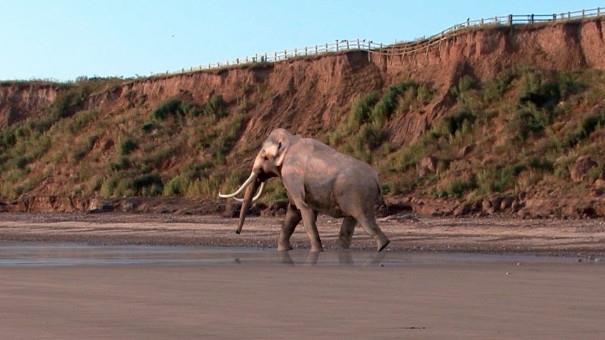 AREA OF OUSTANDING NATURAL BEAUTY (AONB)
Norfolk Coast's protected status (50th anniversary in 2018), provides long-term care for the AONB, an incredibly diverse landscape. The AONB, includes Hunstanton, Wells-next-the-Sea, Blakeney, Sheringham, Cromer and Mundesley. The 56 miles of coastline is rich in wildlife and in beauty and is only one of 46 in the country.
The coastline is home to tidal creeks and salt marshes, shingle and sandy beaches, marram-tufted dunes and soaring cliffs. Blakeney Point, a must see, is a longshore drift spit that is home to the country's largest seal colony in Winter and Spring when pupping takes place. The area has a number of nationally renowned nature reserves, including Cley Marshes, named by Sir David Attenborough as 'one of the great places in Britain to see wildlife'.
Walk along quiet country lanes where you will come across chalk stream valleys, woodlands, heathland and when you're ready for a rest, stop off at a village pub along the way.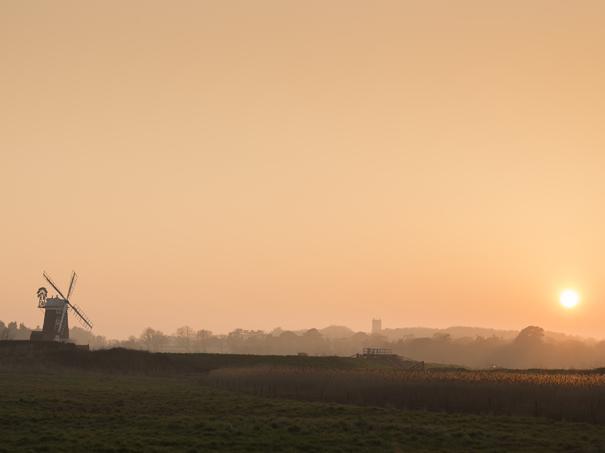 CHARMING TOWNS AND VILLAGES
There are many quaint market towns and villages in north Norfolk. Aylsham is a town with lots of independent stores, butchers and delis. It was the first Cittaslow, Slow Town, in Norfolk, which gives you an idea about the pace of life. The National Trust owns the market place, which hosts twice-weekly markets and a monthly farmers' market.
Just a little way from the market place is the National Trust Blickling Hall, which has beautiful grounds, gardens and a lake to explore.
Fakenham is well known for its market, dating back to 1250. During the 19th century the market sold agricultural products and cattle, and today, a market runs on a Thursday where local traders gather to sell their produce. In the 19th and 20th century, printing was Fakenham's major industry and you can see printing blocks marking this heritage set into the surface of the market place and is represented on the town's sign.
Well worth a visit is the Fakenham Museum of Gas and Local History; the only surviving town gasworks in England and Wales, complete with all equipment used for the manufacture of gas from coal: retorts, condenser, purifiers, meter, gasholder.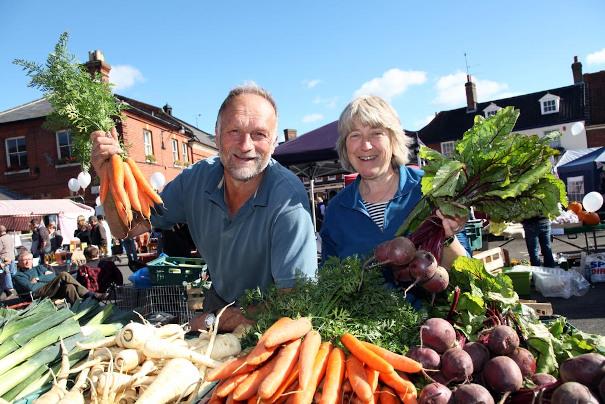 NATURAL SURROUNDINGS
There are plenty of nature reserves, parks, woodlands, saltmarshes and heaths to explore in north Norfolk. All year round, there is something new to see and of course the spectacular colours in Autumn are a sight not to be missed.
Big skies, a fabulous sandy beach and bird-filled reedbeds, lagoons and marshes are just a few gems tucked away inside RSPB Titchwell's treasure trove of natural delights. The trees in Bacton Wood, North Walsham date back to Saxon times and there are 30 different species of trees, producing breath-taking colour in the Autumn season.
NWT Salthouse Marshes consists of small pools and extensive grazing marsh offering fanatastically close views of waders and wildfowl. In Winter, the area comes alive with wintering snow buntings and occasionally rarer lapland buntings and shore lark.
The rare open heathland at Kelling Heath is in an Area of Outstanding Natural Beauty, and there are miles of woodland and heathland trails for walking and cycling or simply enjoying the diverse range of wildlife. Hire a bike from Huff & Puff at Kelling Heath Holiday Park or pack a flask and blanket and enjoy star gazing at Kelling Heath which has Dark Sky Discovery Site status.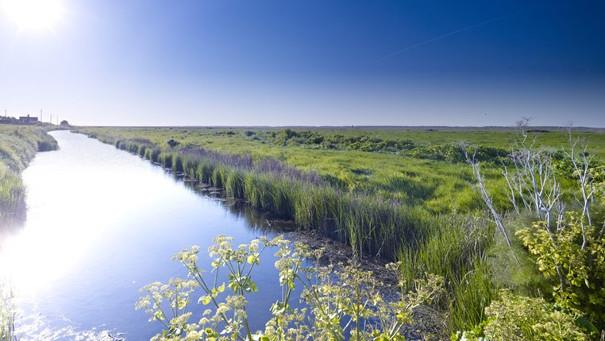 TRAILS LESS TRODDEN
North Norfolk has lots of amazing walking trails for all abilities. The Ringstead Circular Walk is one of the lesser known routes. This seven-mile (11km) circular walk takes you round the pretty Norfolk village of Ringstead and surrounding countryside. It starts at the Gin Trap pub, where you can see a set of stocks, as a reminder of the days when offenders were punished by fellow villagers.
The walk then takes you out of the village and along the Peddars Way National Trail and past the Sedgeford borehole where local drinking water is drawn from the rock below.
Continuing round the walk, it passes Courtyard Farm, which is the home of conservationist, Lord Melchett. Circular walks have been created on the farm, showing the work that they do and the specially created wildlife habitats.
This route then continues onto some quiet grassy tracks, with magnificent views over the coastline, before continuing down onto quiet country lanes and back into the village.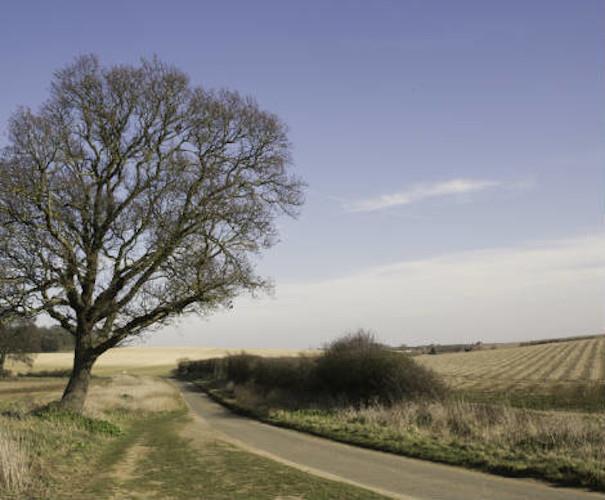 DRINK IN NEW TASTES
In the whole of Norfolk, there are over 1,000 pubs, with many in north Norfolk. For centuries, world-renowned malt was produced from Norfolk maltings and the area was home to hundreds of brewers taking advantage of the idea climate and conditions in the region. The light, sandy soil over chalk; mild winters and summer sea frets (mist) mellowing the crop which create unique delicate flavours.
The second world war brought with it a huge consolidation of brewers, when the continental influence of lager arrived. By the 1980s, Woodforde's Brewery in Woodbastwick was the only Norfolk brewer and has the charming Fur & Feather pub right beside it. Since then, there has been a sharp rise in micro-brewers producing a great variety of ales and with that, a diversity of flavours. There are now over 50 micro-brewers in the county.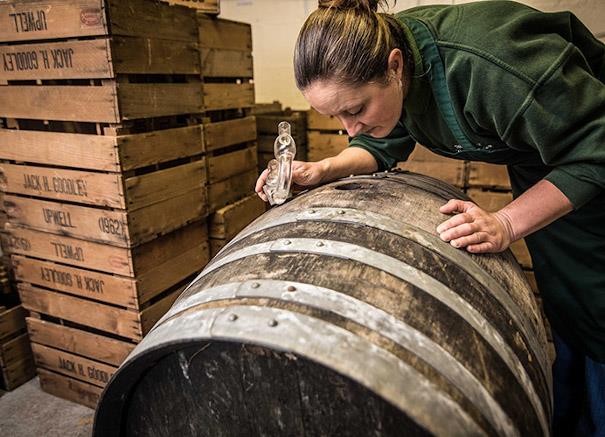 Related
0 Comments