North Norfolk is the perfect place to go for family holidays and making memories. With a range of family-friendly accommodation from woodland holiday parks to luxury coastal cottages, you'll find your home away from home. Enjoy Blue Flag beaches, get closer to nature at parks and reserves, unearth fossils on the Deep History Coast and discover your own adventure at the many north Norfolk attractions. See for yourself why North Norfolk is the natural choice for a holiday and how to create amazing memories.
VISIT BEAUTIFUL BLUE FLAG BEACHES
It's official! North Norfolk has one of the very best stretches of sandy coast in the country. Six beaches in north Norfolk have Blue Flag status: Sheringham, Cromer, Mundesley, Sea Palling, East Runton and West Runton. That means north Norfolk has highest number of Blue Flag beaches compared to the rest of the districts in the country!
The Blue Flag is an environmental accolaides awared to who have some of the safest and cleanest bathing waters in the country. The Blue Flag beaches in north Norfolk also have sloped paved access, and are therefore fully accessible from the promenade onto the beach.
So grab a bucket and spade and enjoy a memorable day out on some of the best beaches!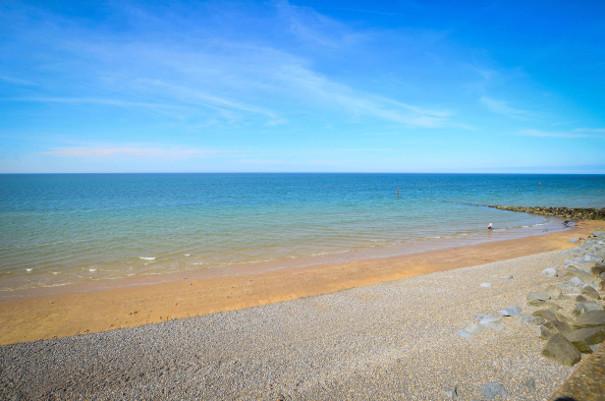 HUNT FOR FOSSILS
Fossil hunting is an exciting activity as you may well find your own piece of history dating back millions of years! There are many different types of fossils you can come across along north Norfolk's Deep History Coast, each telling a different story about the creatures that lived here.
If you find a fossil, use the Deep History Coast App to identify it, or see our identifier here. You can also take any finds to the Cromer Museum where experts can tell you more about its origins.


VISIT AMAZING ATTRACTIONS
North Norfolk is home to many award-winning attractions which can be enjoyed any time of the year. There's something for everyone, whatever the weather!
Get closer to nature at nature reserves, zoos and animal centres, take a journey back in time on heritage railways, explore the past at museums and wander around public gardens and parks and stately houses with their stunning grounds. For family fun, there's dinosaur adventures, natural play areas, treetop thrills and excitement on and under the water! Perfect for memorable days out.

GO CRABBING
Going crabbing, or gillie-crabbing, is great fun. There's lots of ways to do it but you won't go wrong with our step by step guide, which includes the best bait to use as well as how to look after your crabs for the short while before you release them back into the water.


GO SEAL SPOTTING
There's no place like north Norfolk to see seals. The colony at Blakeney Point, a nature reserve run by the National Trust since 1912, is the largest colony in England! Home to Common and Grey seals, there are over 3,000 pups born each year.
It's an incredible experience to sail on a boat at high tide at Morston or Blakeney quays out to the seal colony. This is the safest way to see the seals as they don't feel threatened, and their natural inquisitiveness means you can watch as they bob around your boat, while many bask on the sand at Blakeney Point.
Between June and August, Common seals have their young, while the Grey seals have their pups between November and January. The Grey pups are recognisable from their snowy white fur coats and big black eyes. The pups feed from their mothers for around three weeks, in which time they triple in size and shed their white fur, before heading into the sea.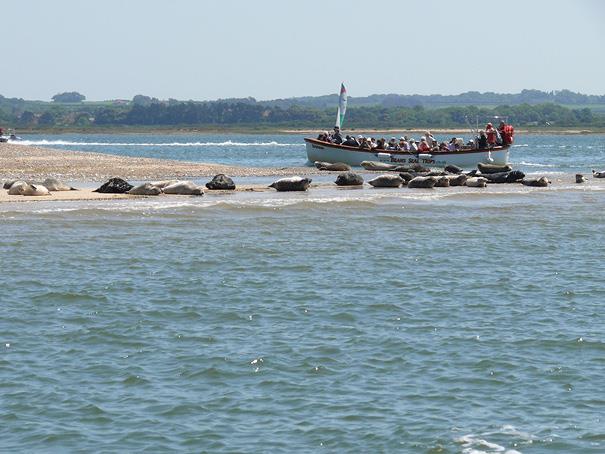 TAKE A JOURNEY BACK IN TIME
Hop aboard for a journey back in time on one of north Norfolk's heritage railways for an unforgettable journey. Railways have played a large part in north Norfolk's history; as trade developed and industry flourished, so came the railway lines. This lead to north Norfolk's rich railway heritage, these days mainly for visitors with its steam and light railways. Setting off on a rail journey offers a unique way to explore the stunning coast and countryside, as well as charming towns, with many events throughout the year. (Check train operating times before you set off).

BROADEN YOUR HORIZONS
The man-made Broads winds its way through the stunning Norfolk countryside. The Norfolk Broads is a National Park with over 125 miles of lock-free waterways with pretty towns and villages along the way, and is home to over quarter of the rarest plants and animals in the UK.
You can explore the Broads on its lakes and rivers and alongside them on quiet cycle ways and paths.
However you choose to explore, you won't forget the experience in a hurry.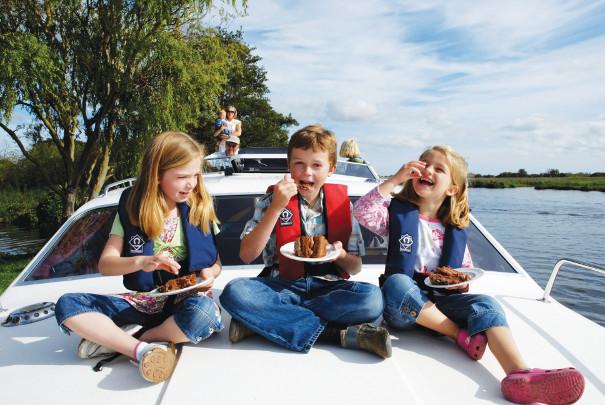 GET A TASTE OF NORFOLK
Seasonal food and drink is a gastronomical highlight of any stay in north Norfolk. With its long coastline and rich agricultural heritage, the area is awash with local food producers, independent delis, fantastic gastro pubs with their own micro-breweries and restaurants serving menus created from locally sourced ingredients.
In the whole of Norfolk, there are over 1,000 pubs, with many in north Norfolk. For centuries, world-renowned malt was produced from Norfolk maltings and the area was home to hundreds of brewers taking advantage of the idea climate and conditions in the region. The light, sandy soil over chalk; mild winters and summer sea frets (mist) mellowing the crop which create unique delicate flavours. So when you stop off for a bite to eat and a drink, don't miss the chance to have a true taste of Norfolk!
Related
0 Comments