Going crabbing, or gillie-crabbing, is great fun. There's lots of ways to do it but you won't go wrong with our step by step guide, which includes the best bait to use as well as how to look after your crabs for the short while before you release them back into the water.
Where to go. North Norfolk has plenty of places to try crabbing, such as Blakeney and Wells-next-the-Sea quays and Cromer from the pier (that's a long way up from the sea so you'll need a steady hand!).
And if you feel you're a dab hand, why not enter the World Pier Crabbing Championships at Cromer Pier over the August bank holiday weekend (check ahead with event organisers).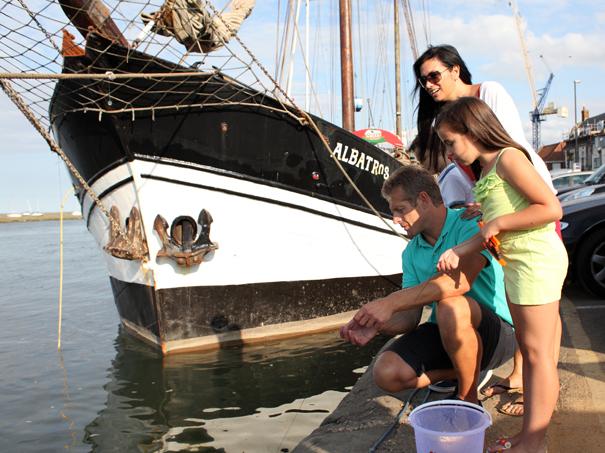 What you need. All you need is a piece of string or line, a weight and bait. The weight goes at the bottom of the line, the crabby treat tied up a bit further up. You can also use a weighted net which you can pick up at the local shops. Hooks are not to be used. You also need to have a bucket with some stones in the bottom and filled with the water from where you're crabbing to keep your catches in. Make sure you do not overload your bucket with crabs.
Then you need to choose your bait. Popular choices are frozen squid, bacon fish like mackerel and even dough soaked in whisky!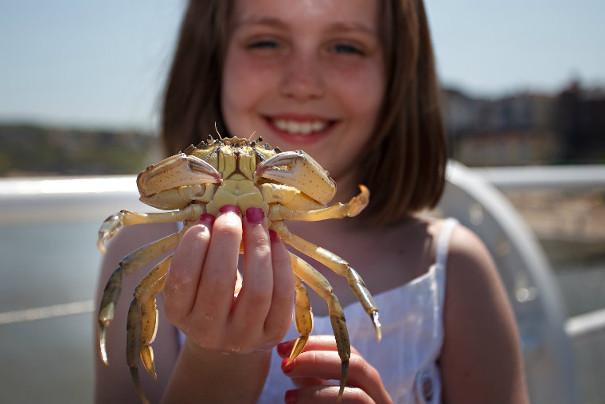 Go crabbing! Once the line is in the water it's just a waiting game. If you feel a bite, be gentle when bringing up the line, it's a long way up from the pier and the quays at low tide. Hold the crabs from the back to get them off the line; their pincers can certainly give a nip, particularly the larger ones.
Place them carefully in the bucket of sea water - make sure the bucket is not in direct sunlight and don't put too many crabs in at the same time. They need room to move around. After a short while, release them at ground level back into the sea. Gently tip the bucket on its side and let the crabs nip out. Please do not throw the crabs back into the sea.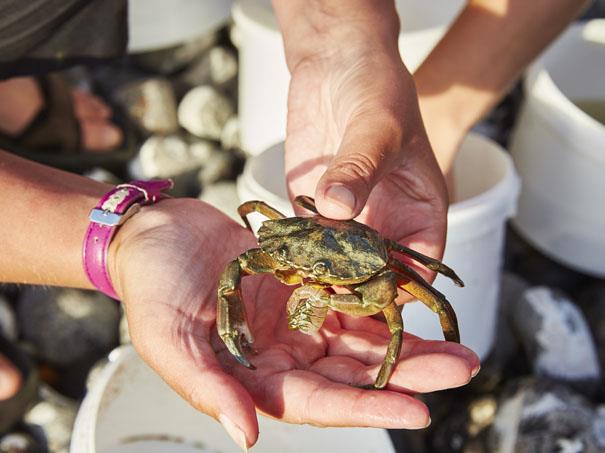 A few crabby facts:
Cromer is the best place to try the famous crab delicacy. The crabs caught at Cromer are succulent because they feed off the world's longest chalk reef just a few metres from the shoreline.
A crab's shell is a skeleton on the outside of its body. All crabs have one pair of pincers and four pairs of walking legs.
Crabs communicate by flapping their pincers or drumming their claws. If a crab loses a claw or leg in a fight, in time it will grow back.
Crabs can walk slowly in any direction, but when they're in a hurry, they move sideways.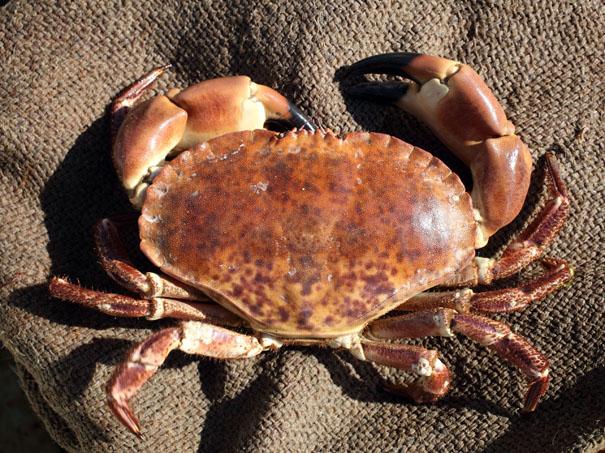 Related
0 Comments