If you're looking for a unique experience, look no further than North Norfolk! From walking with llamas to jumping off a tower, to seeing the Northern Lights, there's some unmissable experiences and adventures waiting for you.
Fall 52 feet. If you're daring enough, have a go at Air Jump in Sheringham. Jump off a 16 metre (52ft) jumping tower before free-falling into a giant air bag. The first and only activity of its kind in England! Air Jump has varying jumping heights to choose from, which include two fun level jumps at four metres (13ft) and five metres (16ft), three high adrenaline jumps at 7 metres (23ft), 8 metres (26ft) and 10 metres (33ft).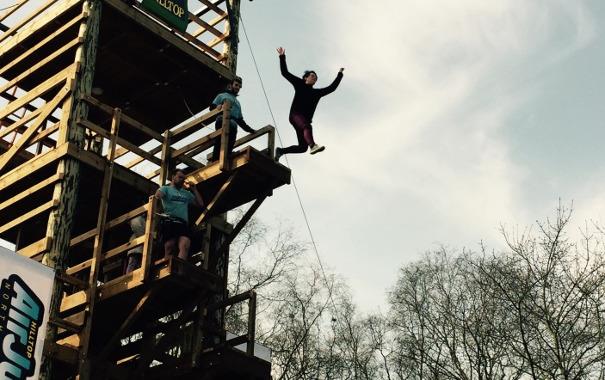 Go on a steam train ride. Take a journey back in time aboard the heritage railway lines in north Norfolk; a unique way to explore the stunning north Norfolk coast and countryside as well as charming towns. Hop aboard a heritage steam train or experience the longest 10-and-a-quarter-inch narrow gauge steam railway in the world!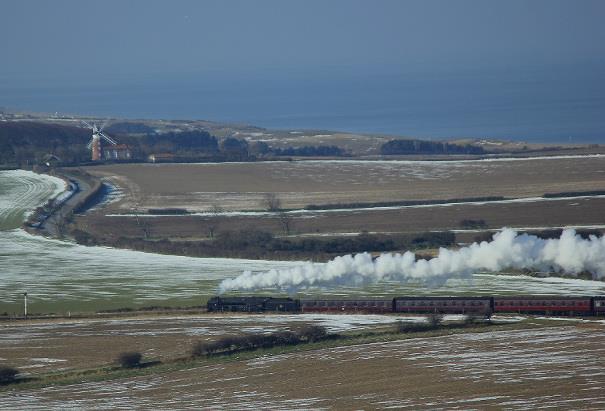 Take to the water. Learn to sail or book a sailing expedition in a traditional Norfolk fishing boat through along the coast, atmospheric creeks and backwaters between Thornham and Cley. Spot wildlife along the way, catch and cook your own fish and learn about navigation. Take a trip ranging from four hours to three days, through creeks, marshes and open sea. Be as hands on as you like and visit special places that can only be accessed by sea and creek.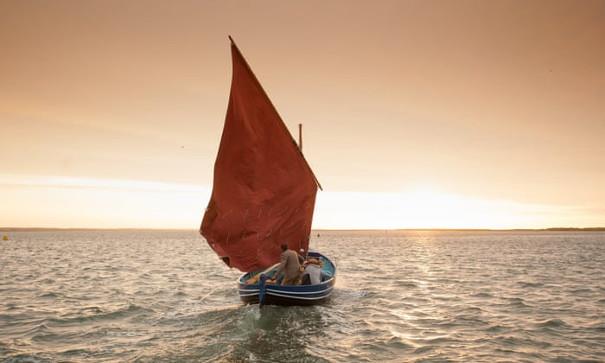 Find fossils millions of years old. With 45 miles of coastline, much of which is part of the Deep History Coast, north Norfolk is ideal for exploring coastal rock pools and beachcombing. You never know what you'll discover! Discoveries can be anything from marine wildlife to amber, to fossils millions of years old! Several important finds have taken place in north Norfolk, including some of the earliest evidence of human British civilisation discovered in Happisburgh, with footsteps left by the UK's first tourists nearly one million years ago. The world's biggest mammoth skeleton remains were found at West Runton and a 550,000 year-old flint axe was also discovered in Happisburgh. With more than 20,000 fossil finds a year, you're bound to uncover an amazing piece of history.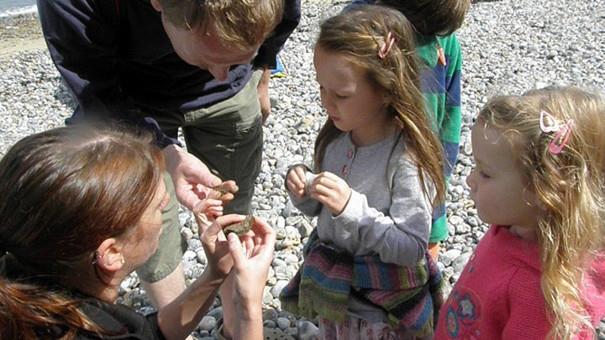 See the Northern Lights. North Norfolk is one of the few places in the UK where you can see the northern lights, or aurora borealis. Two sites have Dark Sky Discovery Status, Wiveton Downs and Kelling Heath, which means the area is unaffected by light pollution, ideal for star gazing. Both sites have the highest accolade of being designated 'two star' sites - where the seven stars of the Orion constellation and the Milky Way (the combined light from the millions of stars in our Galaxy) are visible to the naked eye. Star gazers are also able to search around the many dark rifts from huge interstellar dust clouds, search out elusive galaxies they have never seen before and enjoy crystal clear views of our planetary neighbours.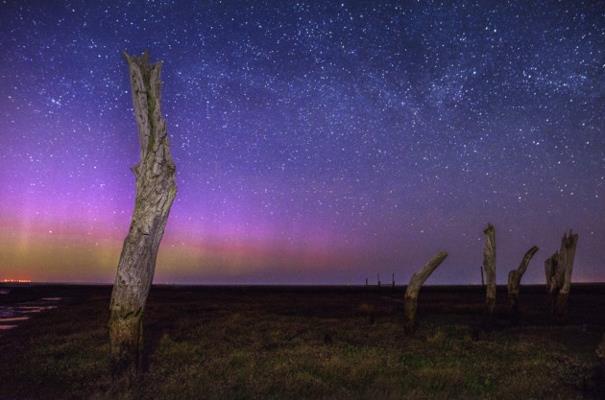 Go crabbing. North Norfolk is great for crabbing. The crabs love to inhabit the estuarial and creek waters and also feed off the Cromer Chalk Reef; which gives them their sweet taste. Best places to go crabbing are Wells Harbour, Blakeney and Cromer Pier. Or you can head to the tidal creeks at Brancaster Staithe, Titchwell or Burnham Overy Staithe and you can go rockpooling for them too in Hunstanton. Tips for kind crabbing: make sure you use sea water in your bucket, don't keep them for too long and release them gently back into the sea.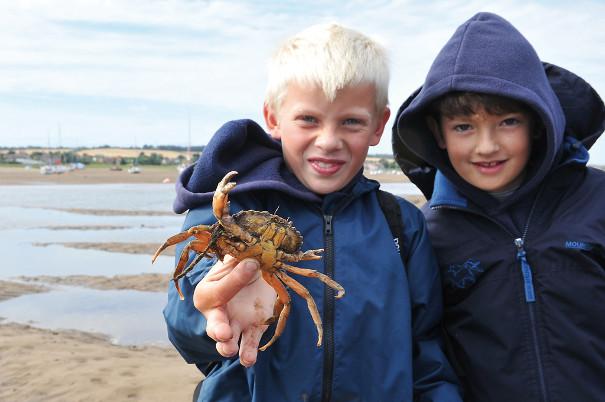 Walk and glamp along the Norfolk Coast Path. Take in the breathtaking scenery of the Norfolk Coastline from salt marshes, cliffs, dunes, spectacular beaches, mesmerising sea and big skies – and glamp under the stars. Take a walking and glamping holiday, and enjoy walking along the coast, then arrive at your glamping spot at the end of each day – pitch up without the pitching up! Sleep in comfy campbeds and duvets then wake up to a breakfast hamper full of delicious Norfolk produce, to set you up for another day of walking.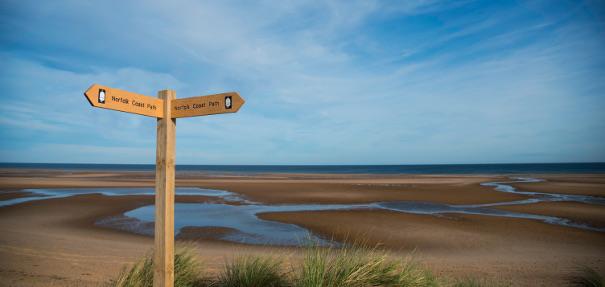 Get board. The north Norfolk coastline is a favourite for kite surfers. Hunstanton, Heacham and Brancaster allow kite surfing and offer a beautiful backdrop. The expanses of relatively flat unobstructed water and winds provide ideal conditions for this sport. North Norfolk has also become a popular surf spot for adults and children alike. With surf schools and places to hire equipment, it is easy to give surfing a go. Gentle waves and the mild climate provides ideal surfing conditions, all year round. You are also likely to see experienced surfers along the whole of the coastline providing a community of friendly, knowledgeable surfers who have expertise of the swells and tides they are happy to share.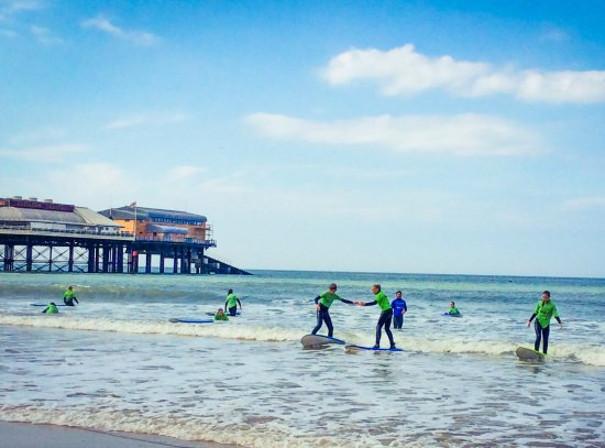 Cruise around the Broads. The Broads National Park is unique in that it is the only National Park with a city in it! The tranquil setting of the Broads is like no other. Home to over a quarter of the rarest plants and animals in the UK, the Broads' big skies, stunning landscapes of marshland, woodlands and reeds that change with the seasons, it is ideal for exploring. Hire a boat for the day and discover hidden places only reached by water.


See the seals. The colony at Blakeney Point, a nature reserve run by the National Trust since 1912, is home to Common and Grey seals, and with over 2,700 pups born each year, it makes Blakeney Point the largest colony in England. Visit any time of the year, but November – January is the ideal time to see the pups. The best and safest way to enjoy the seals is by boat trip.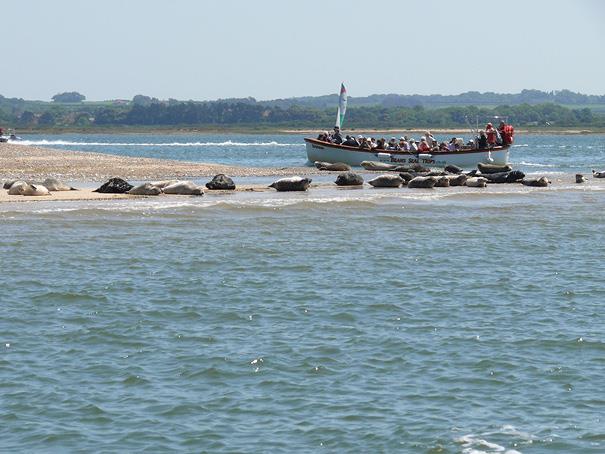 Walk with llamas. Take a llama out for a walk while taking in the North Norfolk countryside! Meet and find out about these gentle animals, then take them for a walk around the 25 acre Park Farm Nature Reserve, with gently undulating parkland, specimen trees and shrubs, as well as an abundance of bird life.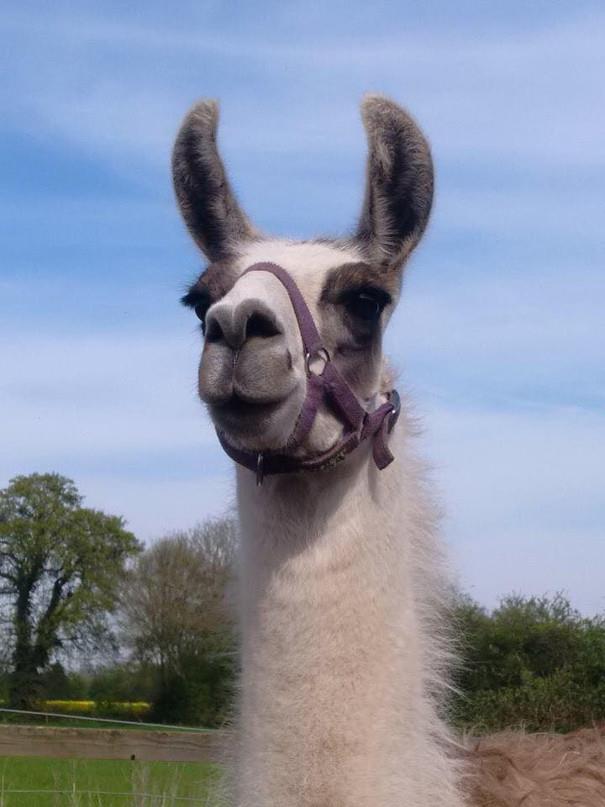 Get up with the birds. The pink-footed goose, best seen at dawn, is the defining bird species of north-west Norfolk. Every winter, cackling flocks of tens of thousands of pink footed geese arrive from Iceland, staying until early Spring. Their arrival is a noisy one with spectacular sights of these unique birds making Norfolk one of the most important areas of the country for this migrant. Head to the RSPB at first light to witness skeins of pink-footed geese flying across The Wash. The sheer volume of numbers and the sound of the geese makes the daily exodus of pinkies one of the most awesome sights you'll see in Norfolk. Followed by a hearty breakfast, it really is an unmissable experience. Email: titchwell@rspb.org.uk for more information.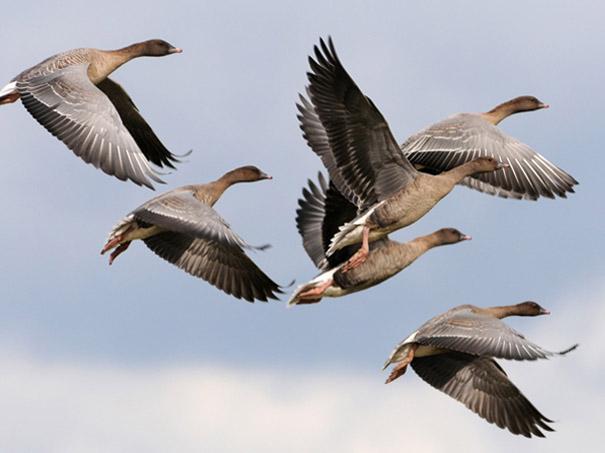 Related
0 Comments