With an unspoilt coastline, stunning countryside, nature, a past rich in heritage and history, there are many reasons people love coming to north Norfolk - and keep coming back.
Here are our top 12 reasons to love north Norfolk.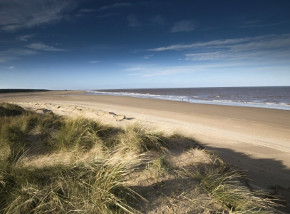 Enjoy 45 miles of coastline. The unspoilt coastline in a designated Area of Outstanding Natural Beauty, has something for everyone. The Norfolk Coast Path is perfect for walks taking in the stunning scenery. At Holkham and Wells-next-the-Sea, you will find vast sandy beaches backed by shady pinewoods. Head to Blakeney to discover tidal creeks, salt marshes and a 4-mile long sand spit, home to the largest colony of seals in England. At Hunstanton, marvel at the striped cliffs with amazing views, and Sheringham and Mundesley are traditional seaside resorts with great beaches. Watch our film on kitesurfing on north Norfolk beaches.
---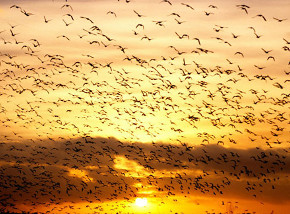 North Norfolk's nature. North Norfolk is well known for being home to the country's best birdwatching with sights of marsh harriers, merlins and peregrines. Over the winter, there is the treat of watching thousands of migrating pink-footed geese in flight at RSPB Snettisham. Get up closer to nature by visiting the internationally renowned nature reserves throughout north Norfolk. Blakeney Point is where you can visit the grey seal colony and at winter, you can see the new born seal pups by boat from Blakeney and Morston quays. Watch our film 'The Bird Watcher'.
---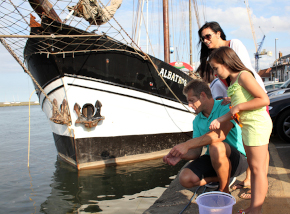 The best places to go crabbing. North Norfolk is the place to go crabbing! Head to Cromer Pier, Wells Harbour and Blakeney. Also great for catching crabs are the tidal creeks at Brancaster Staithe, Burnham Overy Staithe and Titchwell or just look for crabs in the rockpools at Hunstanton. Don't forget to head to Sheringham for its annual Crab & Lobster Festival and Cromer Pier hosts the World Pier Cabbing Championships every August bank holiday.
---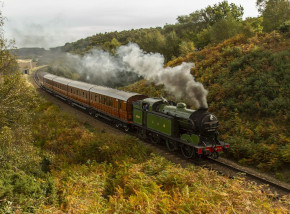 Take a journey back in time. Hop aboard the heritage steam railways in north Norfolk and enjoy a journey back in time. The Poppy Line runs between Sheringham and Holt (a bus can take you from Holt town centre to the station) and the Bure Valley Railway runs between Aylsham and Wroxham. North Norfolk is also home to Wells & Walsingham Railway, the longest narrow gauge railway in the world, at four miles long, running between Walsingham & Wells. Watch our film 'The Train Driver'.
---
Discover the Deep History Coast. Norfolk's Deep History Coast is great for fossil finding, since the discovery of a 600,000 year old mammoth's remains, as well as a prehistoric flint axe and 850,000 year old footprints – the oldest evidence of man found outside the Great Rift Valley in Africa. Back in that time, Britain was linked to the Continent by land and home to mammoths and hyenas. If you go beachcombing at West Runton beach, you may be lucky enough to find fossilised hyena dung!
---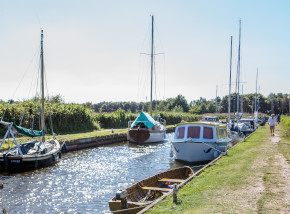 Boating on the Broads. North Norfolk is home to much of the Broads National Park, Britain's largest protected wetland, as well as several nature reserves of international importance, making north Norfolk a haven for wildlife and birds. Take a boating holiday, hire a day boat or paddle along in a canoe.
---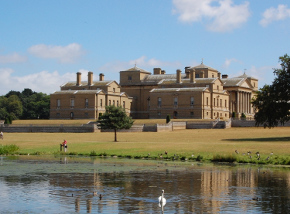 Stately homes. The historical wealth of landowners has left a legacy of stately homes and halls. Holkham Hall is one of the finest Palladian houses along with Houghton Hall & Gardens, the home of Britain's first Prime Minister. The National Trust's Blickling Hall, Anne Boleyn's birthplace and Felbrigg Hall are fascinating to explore and of course there's the Royal family's Sandringham.
---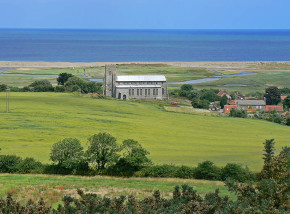 The largest concentration of churches in the world. Norfolk is unique in that it has the largest concentration of medieval churches and 11th century round tower flint churches in the world. Visit the many churches and ruins dotted throughout the north Norfolk countryside.
---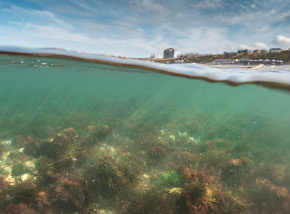 The world's largest chalk reef. The chalk reef is about 20 miles long and is only 200 metres off the north Norfolk coast. You can see it if you swim out (observe swimming rules and tides) and snorkel. The reef is home to many species including anemones, starfish, sea slugs and sponges. The famous Cromer crab feeds on this reef and that's how it gets its sweet flavour.
---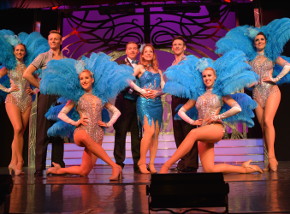 The world's last end of pier show. At the end of Cromer Pier, you will find The Pavilion which stages variety shows in the summer and at Christmas. It's the last show of its kind in the world. Watch our film about the Cromer Pier show.
---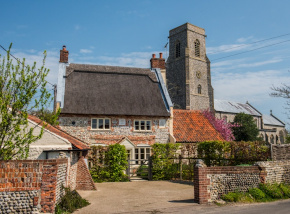 Calm countryside. The countryside in north Norfolk is breath-taking and perfect for walking and cycling. Amble along the quiet country roads or take one of the formal trails such as the Norfolk Coast Path while taking in some of England's most exhilarating scenery. Visit any time of the year and be treated to the ever-changing countryside landscape the seasons bring.
---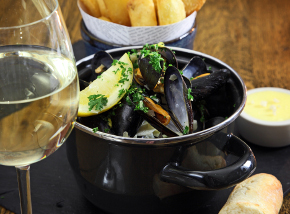 Locally produced food and drink. North Norfolk has some of the best fresh, seasonal produce you'll find anywhere, from Brancaster mussels to Cromer crab, artisan cheeses and micro-breweries producing beer from local malt. And while you're in north Norfolk, don't forget to try samphire, collected from the seashore which has a delicate, salty taste and is the perfect accompaniment to fish. Watch our film 'The Oyster Catcher'.
Related
0 Comments