There's so much to do this summer in north Norfolk! Take your pick from nature events, hop aboard a steam train, enjoy outdoor theatre productions and concerts, have fun days out at the many attractions and celebrate north Norfolk's heritage at the annual festivals and carnivals. See our round up of events and what's on in north Norfolk this Summer.
CONCERTS, FESTIVALS AND SHOWS
Banaroo at the Banningham Crown. This is the second year for this little festival based at Banningham Crown between Aylsham and North Walsham. New for 2019 is a dedicated children's programme from 1-7pm. There's lots of music, spanning many genres with food served up by the team at The Crown. Music highlight is One Night of Queen performed by Gary Mullen and The Works. This great event is for all ages on Sunday 4 August, 12-10.30pm. Banningham Crown is on Church Road, NR11 7DY.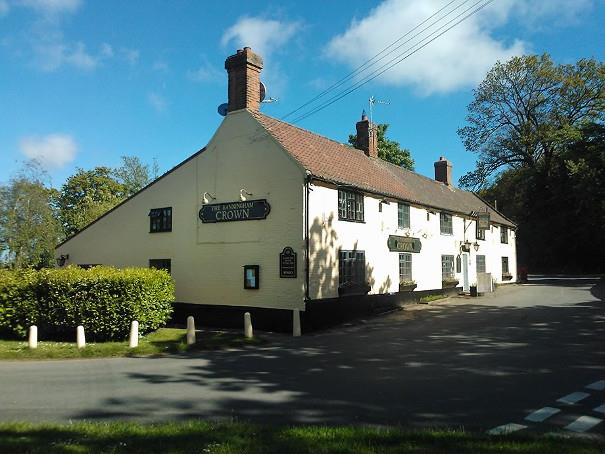 Cromer Pier Show. Be part of a seaside tradition and catch the only full season, end-of-pier show in the world. It's an eclectic mix of the traditional and contemporary, with comedy, magic, song and dance. It's a unique theatre experience for the whole family. Combine it with a spot of crabbing off the pier and some delicious fish and chips. For tickets call the box office on 01263 512495, email boxoffice@cromerpier.co.uk or visit here. The show runs until 4 September. Tickets £10-£55 (family).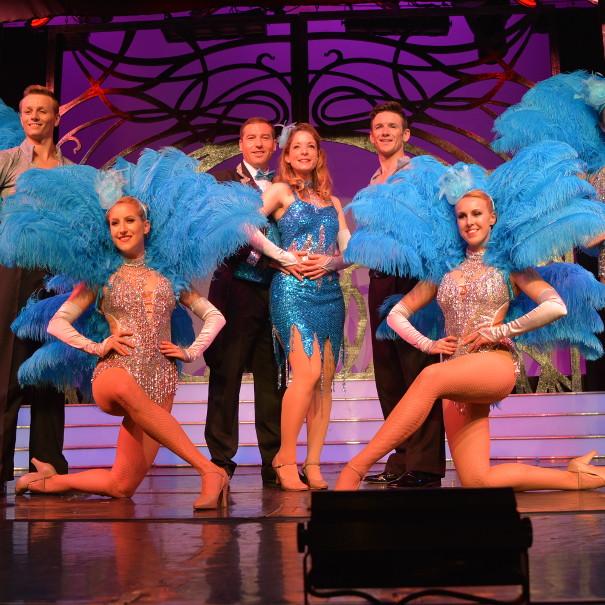 Gooderstone Water Gardens. There will be theatre in the glorious gardens at 6pm (entry from 4pm) on Sunday 28 July with Jane Austen's Sense and Sensibility by DOT Productions. Bring seats/blanket and a picnic. Box office - 03336 663366 and tickets are £12.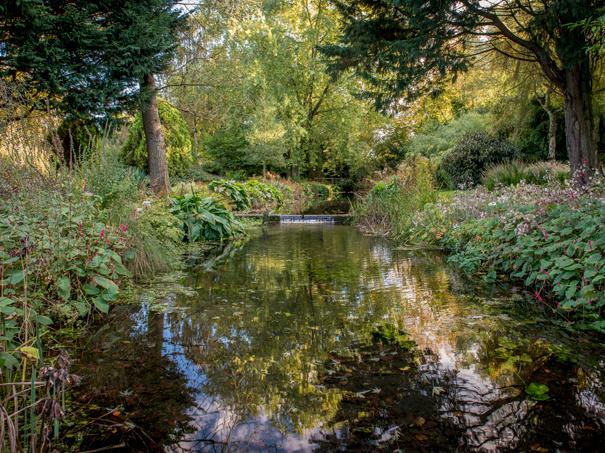 Cromer Hall Starlight Concerts. Get ready to dance in the park with three open-air picnic concerts back to back on 2 - 4 August. The series starts with Motown and Michael, a smash hit tour, featuring a live band. It's back to the 80s on the Saturday and Sunday is a Country Night of Nashville and The King as Gordon Hendricks returns as Elvis.


Broads Tours. "Reach For The Stars" and Boogie on the Broads this summer aboard the Vintage Broadsman. The disco experience runs Wednesday and Friday evenings and there's a bar on board to toast the summer. The ever-popular Norfolk Jazz Quintet, formerly the Norfolk Dixieland Jazz Band, return to Broads Tours for their evening jazz cruises on the Vintage Broadsman, every Tuesday in July and August.


Worstead Festival. Held on 27 and 28 July, this village festival highlights the best of Norfolk food plus showcases the local heritage. There's heavy horses and traditional farm machinery alongside family fun, music and attractions. The church hosts the weavers plus its own mini music festival and a flower festival. There's also a dog show and horticultural show to enter and the second year for Made in Worstead, a showcase for local artisan crafters. Gates 10am-6pm, entry £6, children under 12 free. Parking is free and there's a free shuttle tractor and trailer from the station.


Blickling Estate. From the sounds of Ibiza to book-eating beetles, there's plenty going on at Blickling this summer for all ages. The big music event of the year is on August 9, with Classic Ibiza filling the estate with the sound of summer. Bring a picnic and chill out. Blickling Hall's famous library is the inspiration behind a five-month long exhibition, The Edge of Things, which focuses on four volumes in the collection, looking at them with a contemporary eye. There's also Building, Books, and Beetles, a guided experience about the hall's oldest books, why they are important and what is being done to protect them from hungry insects. For those who prefer the great outdoors, the estate has summer fun from July 13 to September 8, including cycle hire, games, trails, gardening and creative conservation.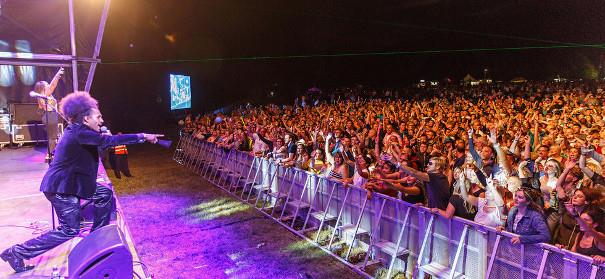 Holt Festival. From 21 to 27 July, best-selling authors rub shoulders with national treasures. Venues around the town are filled with drama and poetry, art exhibitions, pop music icons and fun activities for children and young people. Big names this year include Sir Martyn Lewis, Kate Mosse, Nigel Havers and Terry Waite, plus a concert by punk princess Toyah. The festival opens with a new Sunday afternoon street party and picnic, with live music and entertainment, suitable for all the family. New for this year is a special opening event with music, games and fun for all the family.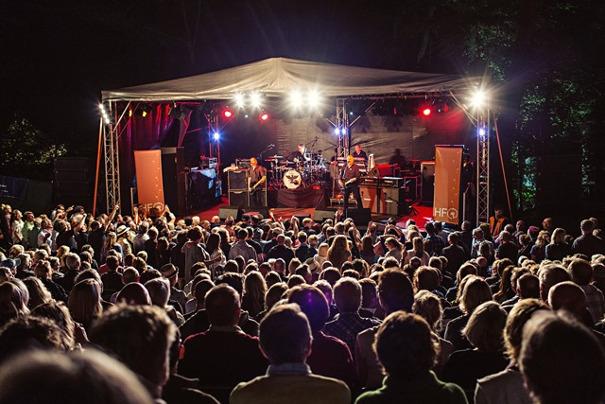 Wells Carnival. Wells-next-the-Sea, in the heart of north Norfolk, enjoys a traditional summer carnival for residents and visitors every year. Enjoy a week of family fun and events including a Carnival Day procession around the town featuring floats, fancy-dress and much more. Traditional seaside activities include a sandcastle competition, town crier competition, gillying (crabbing) on the quay and the crowning of the Carnival Royals. Running from 26 July to 4 August with carnival day and parade taking place on Saturday 3 August. Free entry.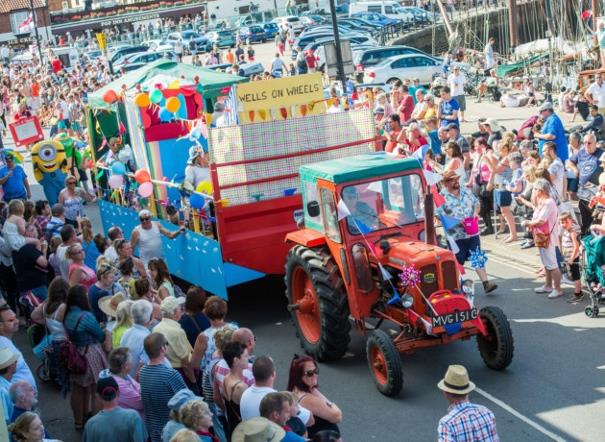 Sheringham Carnival. A fun-filled family friendly event, Sheringham Carnival is returning once again for another week of festivities and family fun. All the usual favourites will return, such as battle of the bands, the street races, the sandcastle competition, beach sports, the duck race, talent show and much more. Carnival week 2019 is 3 August to 11 August.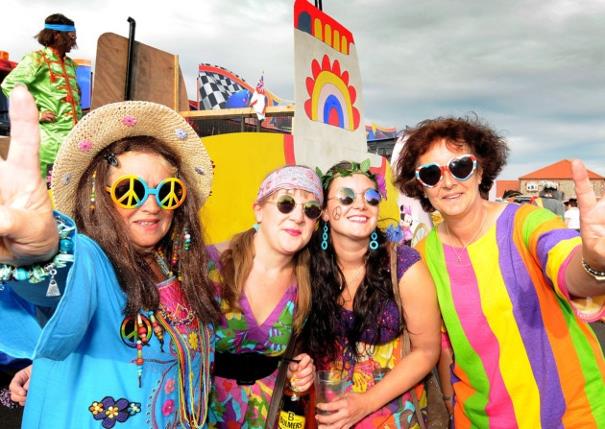 Cromer Carnival. Carnival week takes place from Saturday 17 August to Friday 23 August, with Carnival Day on Wednesday 21 August. This year's fun will include the annual parade on Carnival Day, plus lots going on all week, from fancy dress to aerial displays and a grand fireworks diaplay on the Thursday at the carnival field.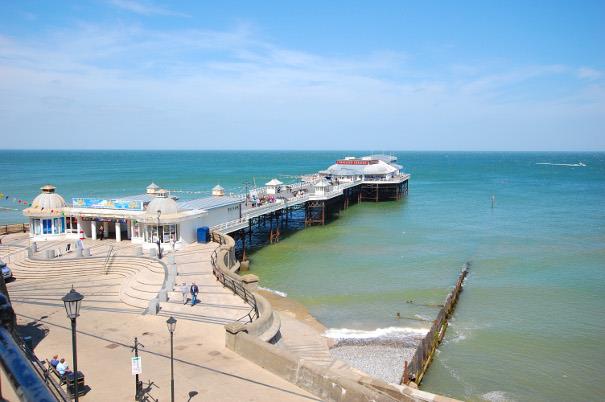 Party on the Pastures, Blakeney. This event is being held on Sunday 18 August, 11am-10pm. There will be a licensed bar and food stalls as well as all sorts of interesting things to do and games to play including circus skills. The Blakeney Regatta Committee is also running some other summer events. On Wednesday 31 July there are Aquatic Sports including The Greasy Pole on the Quay. Saturday 3 August sees Sandcastles and crab catching on the quay. And on Sunday 4 August there are rural sports on the playing field.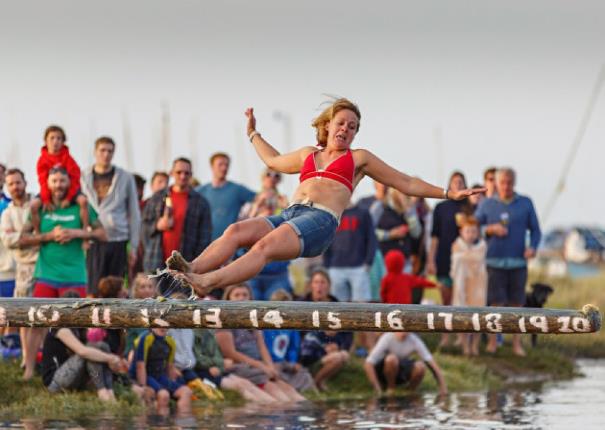 World Pier Crabbing Championships at Cromer Pier. A fun family day on Sunday 25 August, where competitors can work as a team or on their own to try to catch the most crabs or the biggest crab. Registration starts at 9.30am with the competition kicking off at 10.30. Winners will be announced on the Pier at 1.30pm. Entry is free.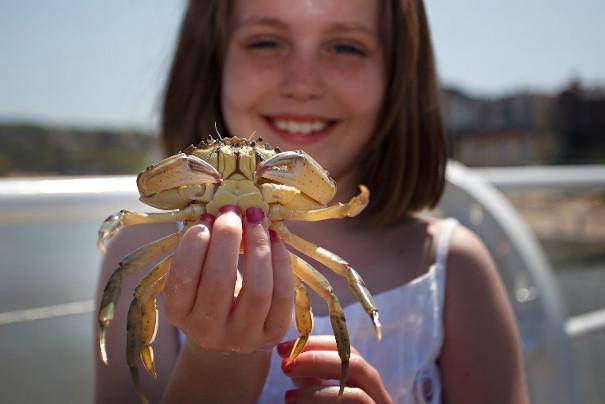 Hunstanton Kite Festival. This event has been going for more than 20 years thanks to the Rotary Club of Hunstanton and District, which organises the annual event, this year on Sunday 18 August, to raise funds for local good causes. On the same day is the Hunstanton Lifeboat Sandcastle Competition at Old Hunstanton Beach in front of the RNLI boathouse and shop. Entry is £1. The competition lasts for about an hour and is in three age groups. Prizes will be vouchers for the RNLI shop.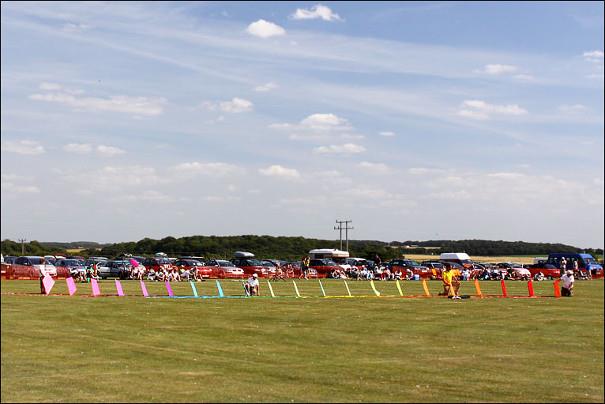 Sandringham Food and Drink Festival. Enjoy cookery demonstrations with celebrity chefs, including Sean Wilson, who is best known for his 21 years as Martin Platt in Coronation Street, and our own Galton Blackiston. There's live music, foods from around the world as well as local produce to try, and enjoy real ales from local breweries. There is family entertainment, with workshops for all ages. Running on 3 and 4 August, entry is adults £10, over 65s £9 and children, 5-15, £3.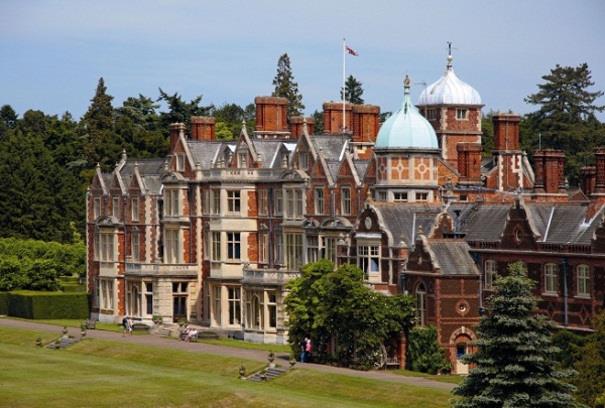 Gunton Festival of Food and Music. Held at The Gunton Arms, Thorpe Market, on Saturday 3 August, this event is a glorious celebration of The Gunton Arms holy trinity - food, music and drink. Tickets are £27.50, under 14s free.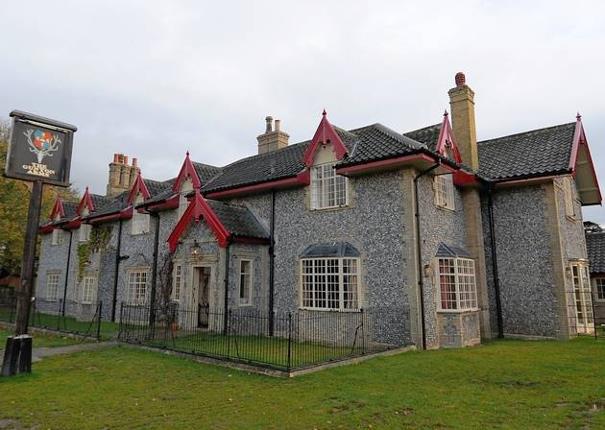 Reepham Festival. This event has 20 local and international acts over two days on 10 and 11 August. There's four musical stages over three sites plus all the extras that add up to a fun and fabulous event. A pre-booked adult weekend ticket is £32. There are other options for tickets plus add-ons.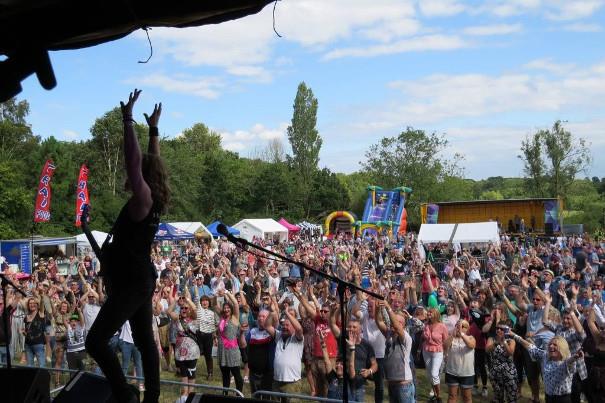 BACK TO NATURE EVENTS
Pensthorpe Natural Park. The ultimate adventure is awaiting families who are wild about nature. From 25 July to 3 September, Nature's WILD Tribe will be giving youngsters the chance to find out more about the natural world hunting, tracking and following nature around the reserve. Get messy in the new mud kitchen in WildRootz, go on a barefoot trail, play hopscotch, build a den, see what is hiding in the maze and spot bugs. Learn about the importance of pollination, how many spines a hedgehog has, how fast a hare can run, what rarities swim in the River Wensum and much more. Normal admission applies.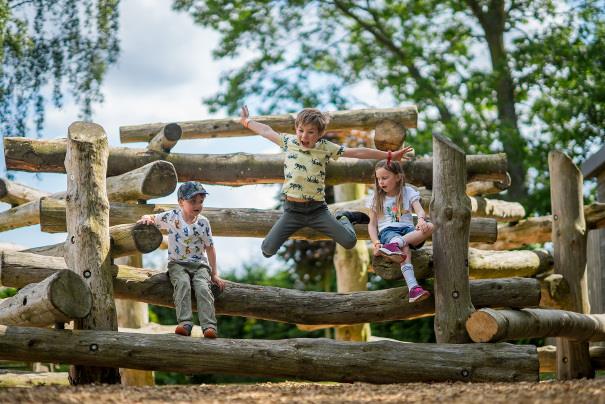 Wroxham Barns. There's family fun, shopping, eating and crafts, with free parking, no entry fee and pay-as-you-go activities. The Funpark is open daily with rides, slides and activities. Junior Farm has new nature-themed activities and there's a daily programme of activities. Buy Super Saving Combo Tickets on the Wroxham Barns website for the farm and unlimited rides, mini golf, train rides PLUS 10% off food and drink purchases in the Farmyard Café.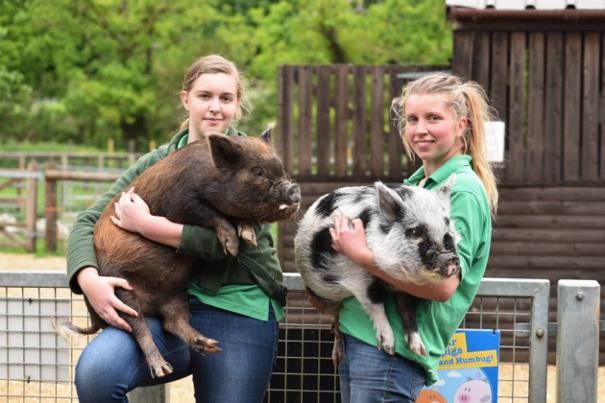 Rock Pool Rummaging at West Runton Beach. Rummage among the rockpools and reveal the secrets of the seashore on Tuesday 30 July, 11am - 12:30pm. If you don't know a barnacle from a belemnite the experts will be on hand to identify your finds. No need to book. Prices: £3 for NWT members, £3.50 for non-members. Arrive 15 minutes early to sign up outside the Seaview Beach Cafe. There's also fossil hunting and identification on other dates throughout the summer and it's all done with the Norfolk Wildlife Trust.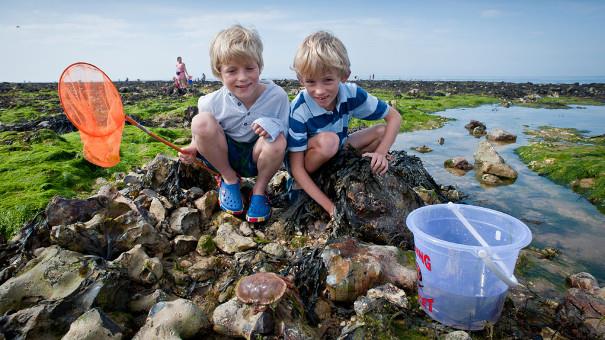 Sea Dipping at Holme Dunes. The Norfolk Wildlife Trust will be leading youngsters in plunging for prawns and dunking for dabs. Once ashore, youngsters will be amazed by the secrets of the sea. Please wear suitable waterproof footwear and arrive 15mins early at NWT Holme Dunes visitor centre to sign up, £3 NWT members, £3.50 non-members. The events run on 13 Aug 2019 11:00 to 12:30 and 29 Aug 2019 11:30 to 13:00.
There's also Searching for Sharks events. Meet at NWT Holme Dunes and go on a very special egg hunt, searching for sharks' egg cases (or mermaid purses). Learn to identify what sharks can be found off the coast of Norfolk. The events run on 13 August 2019 13:30 to 15:00 and 29 August 2019 14:00 to 15:30.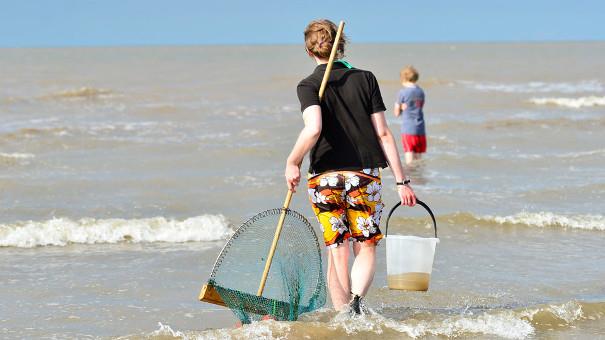 Fairhaven Woodland and Water Gardens. Join in with a water adventure with a wildlife canoe trail on Thursdays and some Sundays during the summer. Uncover the secret of the hidden waterways and get up close to the local wildlife with guided explorations of the Broad and backwaters. The tours are for small groups and no experience is necessary. Every Wednesday there's the chance of a gentle summer evening paddle along Broadland waterways, stopping for a picnic in the reeds, with Picnic and Paddle, £24.50 adult, £14 child 5-16. There's also music at Fairhaven on July 21st (The Classic Dixieland Trio) and July 28th (The Seldom Scene).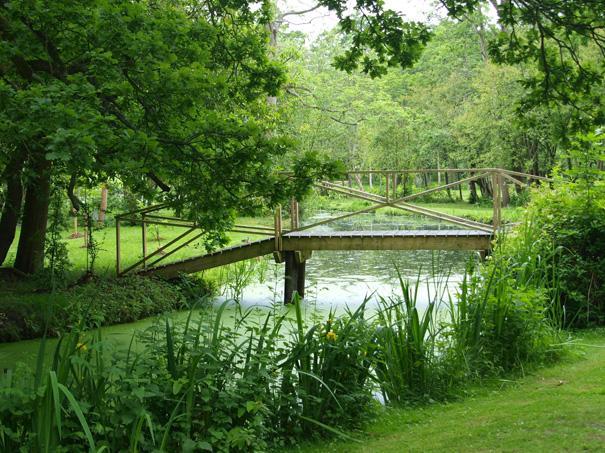 Hickling Broad. Miraculous Minibeasts are just waiting to be found this summer at Norfolk Wildlife Trust's Hickling Broad. Forage among the foliage and search between the sedge for any minibeasts that may be waiting. Events run on 26 July and 5 August, 10:30 to 12:00.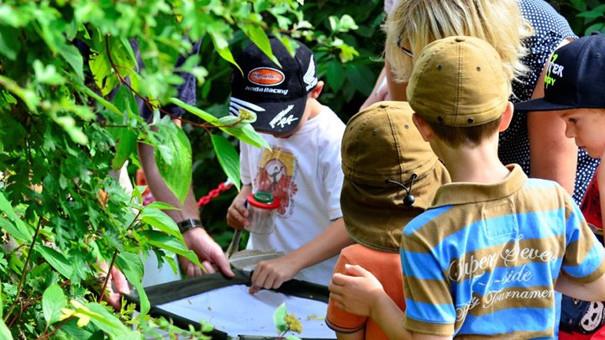 Ranworth Broad. Become nature detectives and try dyke dipping to find out more about the natural history of the Broads. Nature detectives will learn how to tell the difference between a fox and badger skull, which rodents have eaten which nuts and learn how to identify what an owl has eaten. For dyke dipping, experts will be on hand to help you tell your boatman from your beetle larvae. Meet at the entrance to NWT Ranworth Broad on 1 and 9 August at 10:30 to 12:00 for Nature Detectives events and between 13:30 to 15:00 for Dyke Dipping. £3 NWT members, £3.50 non-members. Booking is essential on 01603 625540.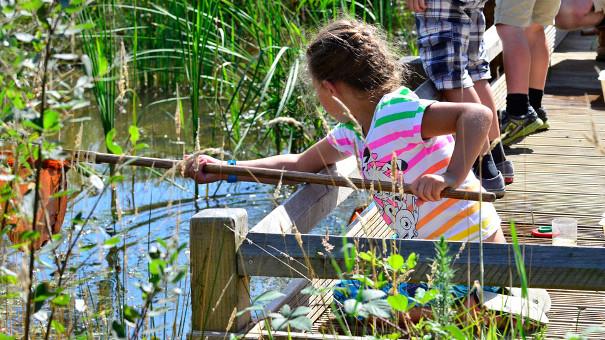 CRAFTS AND MARKETS
Alby Crafts and Gardens. Summer craft fairs are held on the last Sundays of June, July, August and September, when Alby's regular artisans are joined by more local artists and makers setting up craft stalls for the day. The June, July and September fairs are above the tearoom and accessible only by stairs. The August event will be held in the gardens. The tearoom is open every day until 4pm.

Kelling Heath Holiday Park Artisan Markets. The artisan markets are held at Kelling most weeks during the summer, from 10am in the Village Square. Meet the suppliers of some of the best locally produced food and goods you will find anywhere in Norfolk.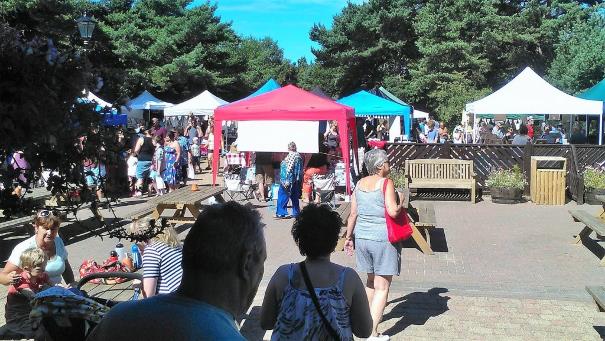 Dalegate Market, Burnham Deepdale. There are many and varied events over the summer at Dalegate Market including open-air theatre, glass classes and pop-up shops. The Pantaloons perform their theatre adaptation of Jane Austin's book, Sense and Sensibility on August 3, including their own inimitable brand of buffoonery. Glass classes are held for children and adults, children's glass classes £25, taster classes £40, full fused class £120. The pop-up shops change every week in the beach huts behind Deepdale Café.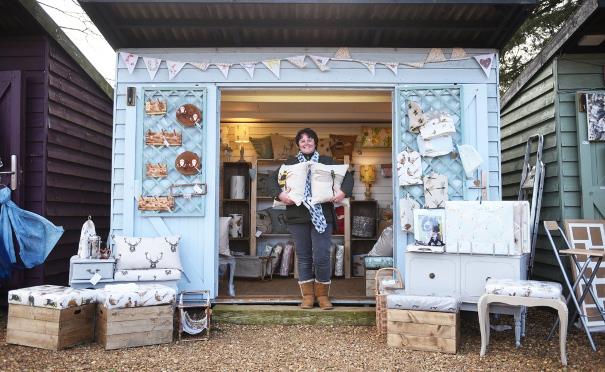 HISTORY & HERITAGE EVENTS
Holkham Estate. This beautiful estate has lots to offer visitors this summer including guided walks once a month around the national nature reserve and nearby Burnham Overy Staithe and Burnham Norton.
The hall itself has guided tours entitled Hidden Passages and Servants' Stairs, a rare opportunity to see parts of the hall not normally on public display. Find out how the servants managed to flit between the grand state rooms without being seen and how they serviced the state bedchambers, where royalty once slept.
The Field to Fork Tractor and Trailer Tours run until 6 August; see exactly where local food comes from, travel back in time at the Great Barn and fast forward to the present day and discover the conservation work at the estate. There are also deer and wildlife walks and safaris throughout the summer and early autumn. Take part in pond dipping at the estate from 29 July 29 – 27 August, hour sessions throughout the day at £3 per child. Outdoor theatre at the hall includes Heartbreak Productions' Gangsta Granny, David Walliams' best seller adapted for the outdoor stage.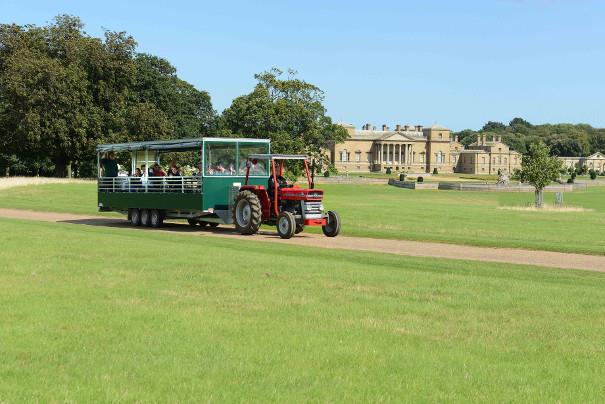 Henry Moore at Houghton Hall and Gardens. Nature and Inspiration is the first significant show of the artist's work in East Anglia and a unique collaboration with the Henry Moore Foundation. It will include several monumental outdoor pieces in the grounds of the house, as well as a selection of smaller works, models and etchings in the ground floor gallery spaces.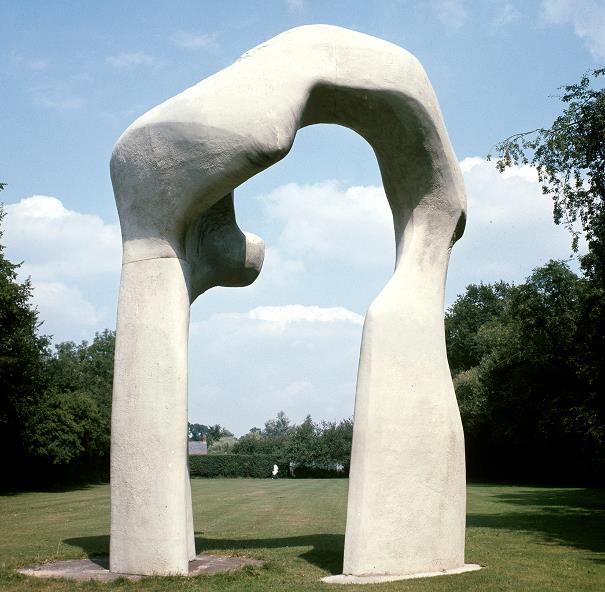 Happisburgh Lighthouse Open Days. There will be a series of open days at the lighthouse which includes a full guided tour (minimum height restriction of 1m to climb to the lantern). Hear about the history of the oldest working light in East Anglia, and the only independently run lighthouse in Great Britain. From the top, on a clear day, there are 25 miles of coastal views. Tours run between 10.30am and 4pm on July 21 and 28, August 4, 11, 18, 26 and 26, and September 1. Adults £5, under 16s £1.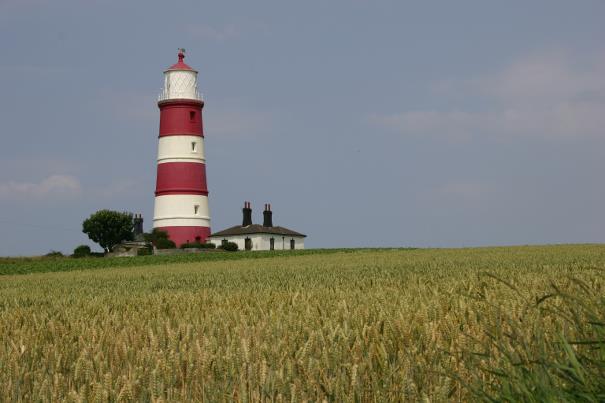 Gressenhall Farm & Workhouse. The attraction is staging a Village At War event where visitors can immerse themselves in Norfolk life during World War Two and experience life on the Home Front. See military and civilian vehicles, meet costumed characters from GIs to Land Girls and join in a wartime tea dance. The events runs 25 and 26 August and a 10% discount applies when booked in advance. Other events leading into the autumn include a bad night and heritage open days.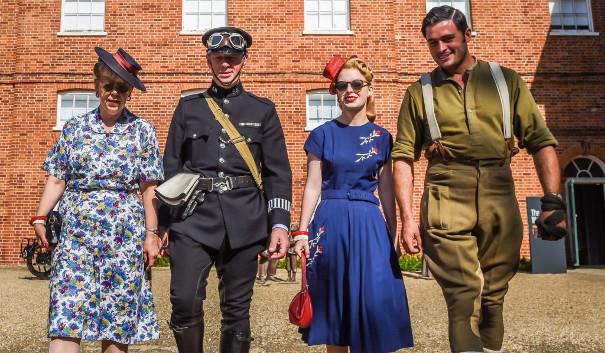 Felbrigg Hall. On Wednesdays throughout the school holidays, Felbrigg Hall, Garden and Park is encouraging visitors to get active with various activities with its Summer of Sport event. It's free entry to the games though normal admission prices apply. There will be various sports to choose from in the west garden, perfect for families that are looking for a fun day out. The hall will also be hosting bird and bat walks, crafts in the orangery and living history weekends. These mark 50 years since the Robert Wyndham Ketton-Cremer – the last squire of Felbrigg – left Felbrigg Hall to the National Trust. The two living history weekends will give visitors a chance to meet some of the past residents of Felbrigg.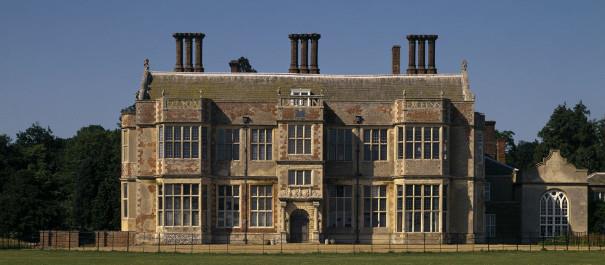 Related
0 Comments