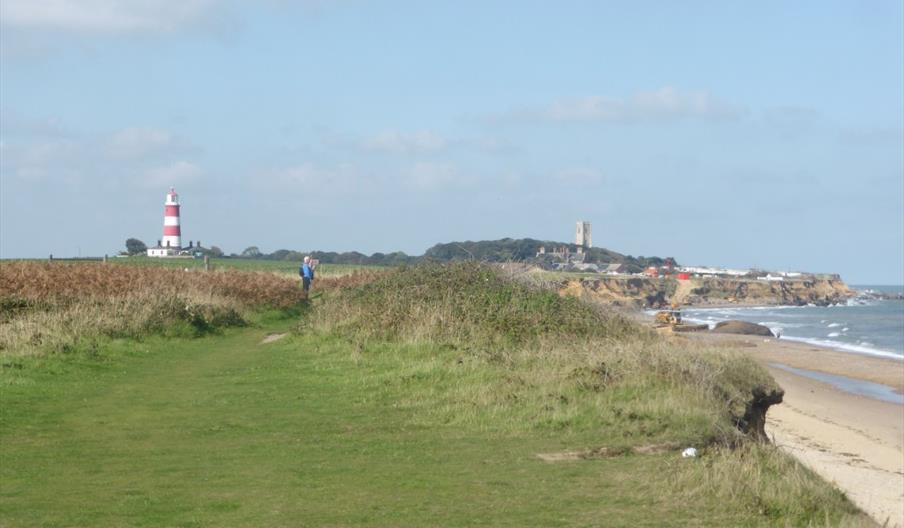 About
From Happisburgh beach there are miles of coastal paths to walk and footpaths in the surrounding area. The cliffs offer an impressive backdrop to the beach with its red and white lighthouse and St Mary's Church. Happisburgh Lighthouse is the oldest working lighthouse in East Anglia operated by the local community. The lighthouse opens certain weekends during the year. In a commanding position St Mary's Church has a very tall tower (110 feet) with ladders to climb to the top some weekends during the summer. There is a splendid 15th century octagonal font and a stained glass window showing an English knight. Archaeological excavations on Happisburgh beach have revealed that ancient humans lived in Britain more than 800,000 years ago. Fossil plants, pollen and beetles uncovered at the site show that the river was large and slow-flowing with freshwater pools and marshes, and salt marsh and coast nearby. Other remains from larger animals were also discovered. Wooden barriers and large rocks have been placed on the beach to help prevent further coastal erosion.

Beach Access Points
• The beach is accessed via a gradual slope. There is no vehicular access to the beach.

On the Beach
• There are no RNLI Lifeguards on the beach.
• If you would like a BBQ party on the beach written permission from North Norfolk District Council is required.
Facilities
Children
Parking
Property Facilities
Map & Directions
Road Directions
The nearest railway station is North Walsham, which is 8 miles away.