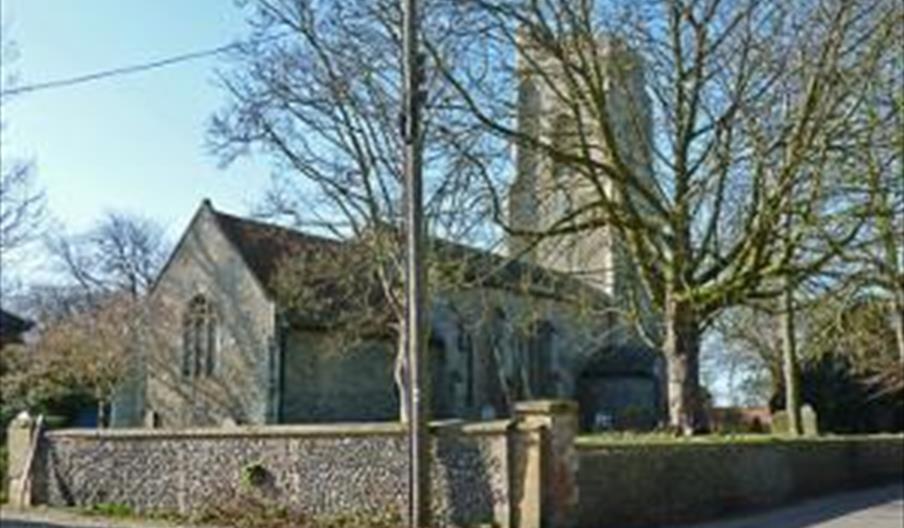 About
Langham is a small village predominantly set in Norfolk's Area of Outstanding Natural beauty. The village is just two miles inland from the larger coastal village of Blakeney with its salt marshes leading out to Blakeney point, famous for seals, wildlife and birds.
​There are quaint narrow strees and a number of listed buildings within the village; the grade 1 listed Church of St Mary and St Andrew, the grade II listed Langham Hall including the flint wall and war memorial, and the grade II Bluebell Public House plus Langham Airfield Dome Trainer which is a Scheduled Monument.
Langham has an entry in the Domesday Book of 1085. It is recorded by the names "Lagaam", and "Lang(a)ham", the main tenant being William de Beaufeu. The survey notes that there are two churches and this is reflected by the double dedication of the remaining 14th century church of St Andrew and St Mary.
The parish was the location of RAF Langham airfield during the Second World War and the remains of the runway and airfield buildings still exist, and lies to the west of the villagealong the road to Cockthorpe, including the Langham Dome Trainer.
Map & Directions