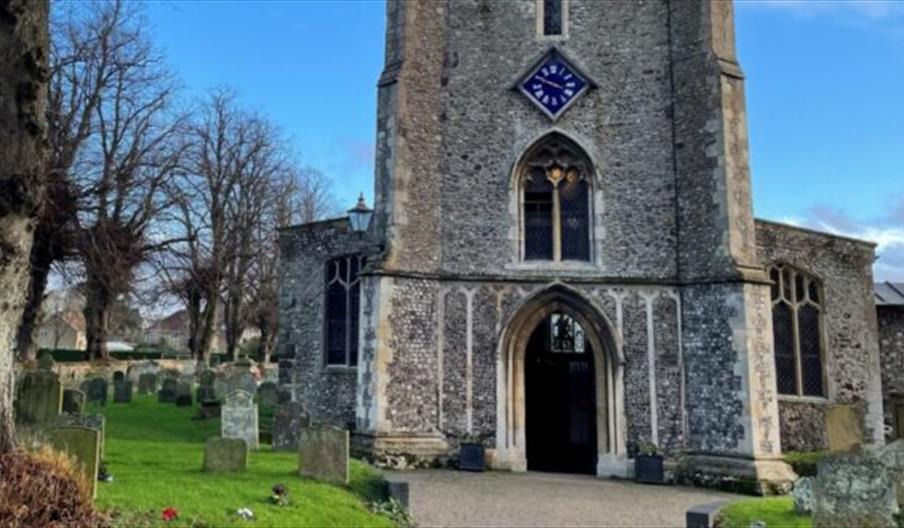 About
The parish church of St Andrew the Apostle was established in Holt before 1086, the year of the Domesday Book. The church is situated in the heart of the town at the end of Church Street, which is found behind the War Memorial, at the east end of what was the original Market Place.
It is almost certain that a church was built on this site in the eleventh century making this location a place of prayer over a period of a thousand years.
Nothing of the original building survives with much of the present building dating back to the fourteenth century. During this time churches in the neighbouring coastal ports were being built on a grand scale. Holt did not share this same prosperity and the church was built to a relatively modest design, although there was originally a spire.
A disastrous fire swept through the town on 1st May 1708 and the church was gutted. It was rebuilt in 1727 and then further restored by Butterfield in the 1860s. The fire started at Shirehall Plain and quickly spread through the timber houses of the town. The church was badly damaged with its thatched chancel destroyed and the lead melted from the windows, with the flames spreading up the steeple. Local reports of the time state that the fire spread so swiftly that the butchers did not have time to rescue their meat from their stalls on the market. The damage to the town was estimated to be in the region of £11,000, which was a massive amount of money at that time. After the fire the town received many donations from all over the country and the task of reconstruction began.
Facilities
Children
Meeting, Conference & Wedding Facilities
Venue approved for civil marriage
Map & Directions