Some of the best wildlife in the country can be found in north Norfolk, and Winter is the best time to see it! Here's our top 10 wildlife wonders to look out for during the Winter months.

Grey seals. Norfolk has nationally important numbers of grey seals and all around the north Norfolk coast, you often spot a seal bobbing about in the water. In the middle of winter, (December and January), grey seals have their pups, and they are suckled for three weeks by their mothers mainly on the beach. The safest way to see the seals and the pups are by a taking boat trip, which maintains a distance to avoid disturbing the seals.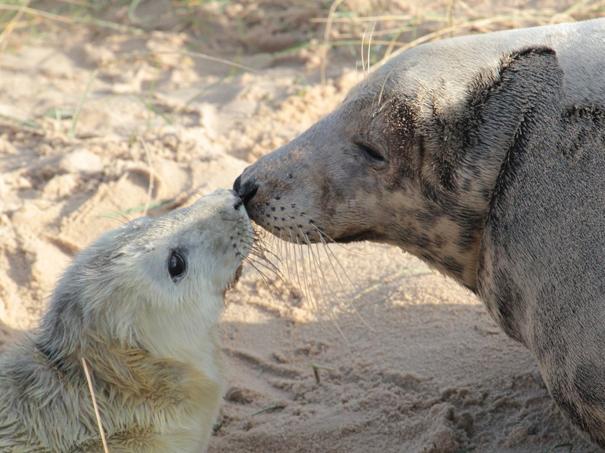 Pink-footed geese. A not-to-be-missed great winter wildlife spectacle, is the sight of huge skeins of pink-footed geese. Over a third of the world's population of this species spend the winter in Norfolk, peaking in numbers in January and February. At night, the geese roost together on remote parts of the coast. At dawn and dusk, the flights from their coastal roosts, to feed inland, are an amazing, and noisy, wildlife sight. Head to one of the nature reserves including NWT Holme Dunes and NWT Cley Marshes to get the best views.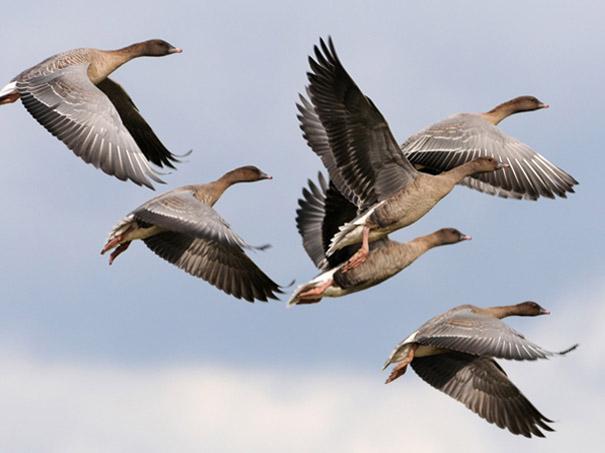 Snow buntings. Visit the shingle ridge between NWT Cley Marshes and NWT Salthouse Marshes to catch sight of these small, special birds with their dark wing tips. Snow buntings breed in the Arctic and come to Norfolk shores each winter.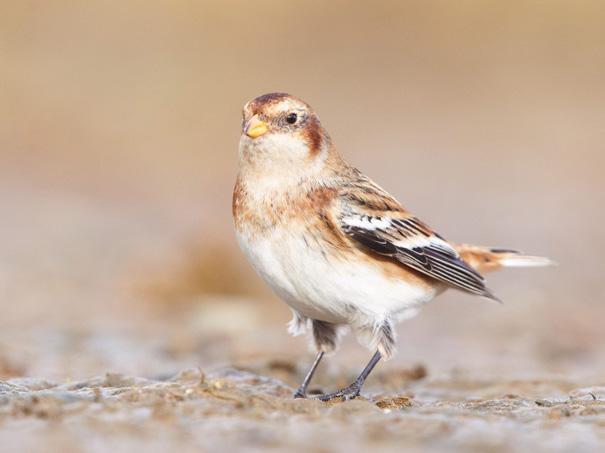 Winter ducks. November to February is the best time to enjoy drakes in their droves. The drakes are also at their brightest (for mating) this time of year with a larger and rarer range of specifies to spot, such as goosander and snew and red-breasted mergansers. Along the coast, there is plenty of winter feather colour with wigeons, goldeneyes and 'tufties'. This rainbow spectacle is one of Norfolk's great winter wildlife sights, and well worth a visit to see the ducks at their finest.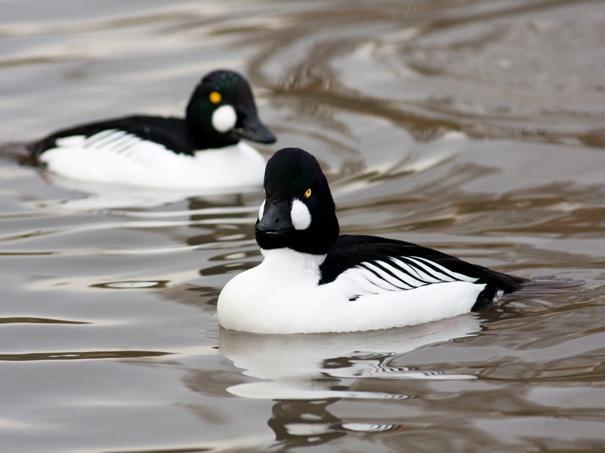 Marvellous mammals. Winter is the best time to see many species in north Norfolk. You can spot hares loping across open farmland, grey squirrels on a sunny winter day fetching their autumn nut store and voles and woodmice and voles can be seen foraging for food.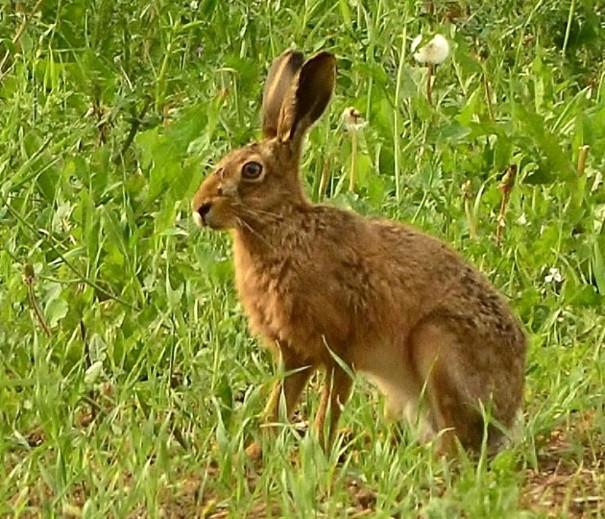 Winter flowers. In December, you are likely to see winter flowers such as dandelion, yarrow, red and white dead nettle, dandelion and flowering ground ivy. January brings the first snowdrops, dotted through woodland and parks, with a fine display at Walsingham Abbey. The carpets of snowdrops mingled with aconites, have naturalised throughout 18 acres of woodland and reappear each year. Wander along the banks of the River Stiffkey running through the Abbey grounds and you'll be met with an amazing site. The Abbey has perfect conditions for snowdrops with deciduous woodland and humus-rich soil with good drainage. For a dash of winter colour, the National Trust's Sheringham Park has a nationally important collection of rhododendrons, showcasing colour throughout much of the year.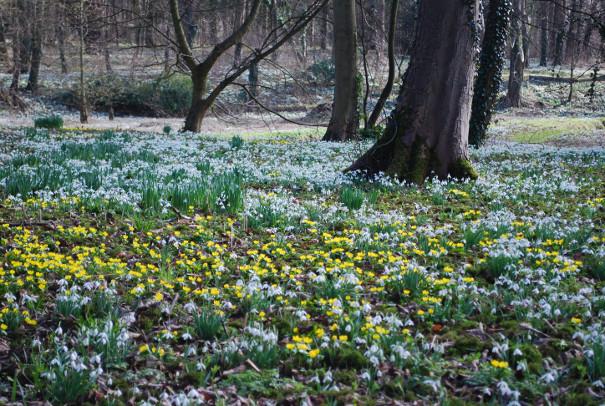 Winter woodlands. Visiting the bare woodlands in winter is a great experience. Not only can you explore the twisted trunks of sweet chestnut and the tangles of hawthorn, it is easier to spot flocks of finches and the noisy long-tailed tits. Across Norfolk, you may also see nuthatches, treecreepers and marsh tits in their suitable habitats.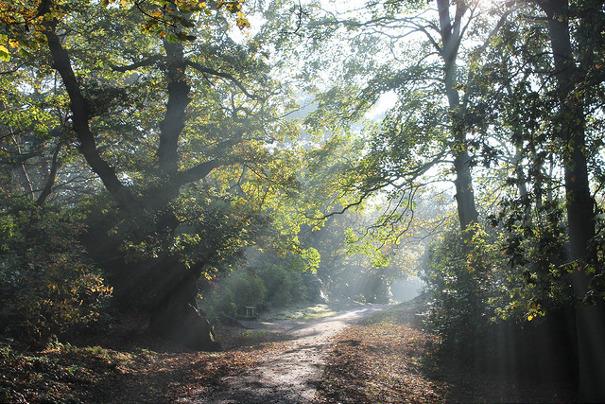 Spring into Spring! As February arrives, Spring is just around the corner. Primroses and celandines start appearing in hedgerows, attracting bees on mild days. As the days get lighter, listen out for bird song from thrushes, dunnocks and even the drumming of great spotted woodpeckers. At the end of February, frogs and toads emerge from hibernation and in the countryside, cock pheasants will be gathering their harems and you may be lucky to see the first hares boxing.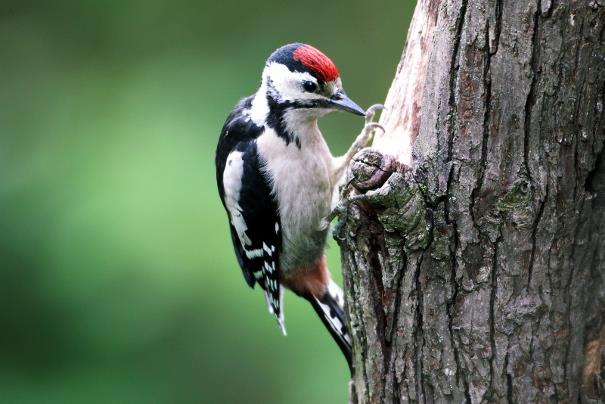 Related
0 Comments