There is lots of family fun and spooky adventures to be enjoyed by adults and children alike during October 2022 half term. See our list of events taking place including Halloween activities (if you dare to go!). And don't forget there's a whole host of attractions offering fantastic days out to keep all ages entertained.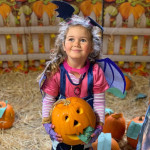 PUMPKIN FESTIVAL AT WROXHAM BARNS
There's lots of spooky fun at the pumpkin festival on Junior Farm over half term (22 to 30 October 2022). Tickets include unlimited access to Junior Farm and The Fun Park, spell and potion school, plus a FREE Pumpkin for every paying child which they can take to the undercover carving barn. Tickets (all include a free pumpkin) are £13.99 per person and under 2s are £2.50. Find out more and book.
---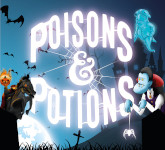 POISONS AND POTIONS AT PENSTHORPE
Pop over to Pensthorpe Natural Park (22 to 30 October 2022) and enjoy the fang-tastic Halloween event for all the family! Help the witch work out which poisons her patients took and which potions will make them better by venturing into the park and finding all the magic bottles. There'll also be pumpkin carving, spooky crafts and devilishly tasty treats in the cafe. You can also enjoy some pumpkin carving and decorating (£3 charge BOOK HERE).
---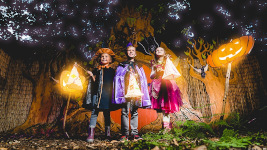 GLORIOUS GLOWING LANTERN PARADE AT BeWILDerwood
BeWILDerwood Glorious Glowing Lantern Parade returns to the woods 15 to 31 October 2022! It's a glorious opportunity to see BeWILDerwood by night and meet all your forest friends! Start your adventure at Hazel's Hideaway, then journey through the WILD woods as lanterns light your way through the enchanting woodland. Find out more and book.
---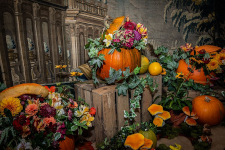 MAGIC OF NATURE AT HOLKHAM
Go wild at Holkham this October half term (22 to 30 October 2022) and explore the Magic of Nature. There are plenty of activites in the park, Walled Garden, Holkham Stories Experience, and the Hall. Plus, the opportunity to pedal through the park and swing from the treetops. There will also be deer and wildlife safaris, a nature trail, pumpkin carving, arts & crafts and story time. So, don't hibernate away this autumn, start planning your day the wild way. Standard admission applies. Find out more.
---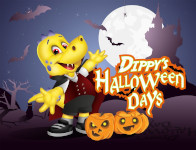 DIPPY'S HALLOWEEN DAYS AT ROARR! DINOSAUR ADVENTURE
Get ready for some spooky fun across Roarr! Dinosaur Adventure Park (22 to 30 October 2022). As the full moon rises, so do the dead! Dippy's Halloween Days welcomes the Weston-Smythe School of Dinosaurs back to the Park after 100 years of being closed. The original teachers have also returned to bring order and discipline. On arrival, you will be allocated a school house and timetable. Complete all lessons and earn a reward. Find out more and book.
---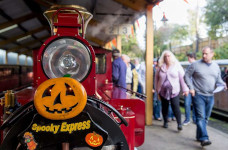 BURE VALLEY RAILWAY
Get on track for half term fun with Bure Valley Railway. This October half term (22 to 30 October 2022), children go free on Bure Valley Railway with a full return fare paying adult. Start from either Aylsham Station located in the historic market town, or Wroxham Station the home of the Norfolk Broads. Booking advisable to avoid disappointment. Find out more.
---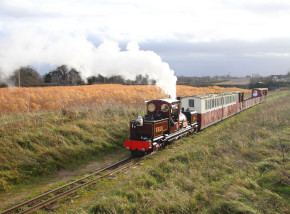 WELLS & WALSINGHAM LIGHT RAILWAY
Hop aboard the world's smallest public railway for Spooky I-Spy. See if you can spot the hidden potion ingredients on the line, but watch out for the ghoulish charcaters along the way! The train steams between Wells-next-the-Sea and Walsingham. Enjoy the half-hour trip through beautiful countryside, over and under bridges, passing a hill-fort and chugging through a real ghost platform! Open daily, first train from Wells is at 10.30am from 22 to 30 October 2022. Spooky I-Spy covered in ticket cost and under 4s go free. Find out more.
---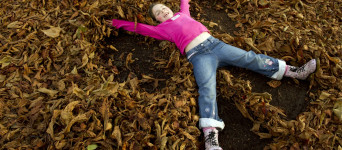 BLICKLING ESTATE
From 22 to 30 October 2022, discover fun for all the family with a variety of activities across the Blickling Estate. Hire bikes or bring your own to enjoy the Autumnal grounds. Explore the garden and cosy house. You can enjoy the garden every day of the week and find secret tunnels, squishy trees and much more. Find out more.
---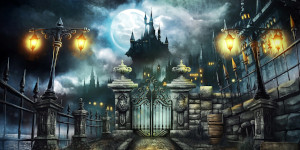 HAUNTED DEEPDALE - THE GHOST HUNTER'S MARK
Head to Deepdale for an exciting outdoor spooky, enchanted theatrical happening! There's spooky halloween promenade theatre shows, as well as children's theatre parties with The Slow Theatre Company. The Ghost Hunter's Mark promenade performance is for adults and children aged 8+ using storytelling, sound and the great outside to tell stories of myths and ghosts of Norfolk (adult only performance on 28 October). Find out more.
---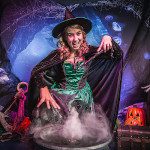 ASCARIUM: TRICKS AND TREATS AT SEA LIFE HUNSTANTON
Discover the spooky seas this October half term at Sea Life Hunstanton. Help the Sea Witch and Warlock look after their ocean home and fellow sea creatures by completing magical challenges throughout the aquarium. Will you be brave enough to step up and help them by solving 'spook-splash-tic' challenges and fill in your activity sheet as you go? Included in standard admission price. Find out more and book.
---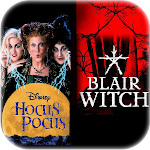 OUTDOOR HALLOWEEN CINEMA AT FAIRHAVEN WOODLAND & WATER GARDEN
On 28 and 29 October 2022, there's some family friendly films (Hocus Pocus and Tim Burton's Corpse Bride) and adult only films (Blair Witch Project and The Lost Boys) showing in the outdoor cinema. Wrap up warm and settle in for a spooky evening! Find out more.
---
CREEPY CRUISES ABOARD THE VINTAGE HAUNTSMAN
Broads Tours has a special treat (or trick) for river trip passengers this October half term. The Vintage Broadsman will be transformed into the Vintage Hauntsman, a ghostly river trip boat for Halloween-themed river trips. Featuring spooky commentary with the ghostly tales of the Broads by our River Trip skippers and trick-or-treat activity packs for children. These 1.5 hour trips run at 11am and 2pm from 22 to 31 October 2022 during half term. Join them if you dare...mwhuahahaha! Book here.
---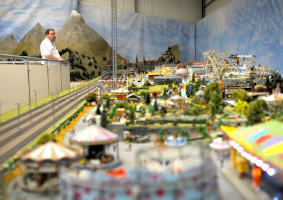 BIG ADVENTURES AT WROXHAM MINIATURE WORLDS
Visit the UK's largest indoor modelling attraction, Wroxham Miniature Worlds, stretching over 10,000 square feet and see some of the largest model railways in the world! Admire the different 'worlds' of model railways, slot car displays, a whole city made from Lego bricks, model boat displays and a host of toys from across the decades. Enjoy the vintage penny arcade, interactive flight simulators, train simulators and more new railway layouts; some of which you can drive yourself. (Open every day during half term). Find out more.
Related
0 Comments