There is lots of family fun and spooky adventures to be enjoyed by adults and children alike during October 2021 half term. See our list of events taking place including Halloween activities (if you dare to go!).
And don't forget there's a whole host of attractions offering fantastic days out to keep all ages entertained.
NORTH NORFOLK RAILWAY: GHOST TRAIN
Climb aboard an historic steam train and set off on an early evening journey to the remote Edwardian station at Weybourne and see if the shrill whistle from the engine awakens any sleeping spirits!
Join an experienced guide for an after dark tour of the station to seek out all things supernatural and hear about local apparitions, ghouls and mysterious sightings – in an area once famed for smuggling there are many tales of ghostly figures, hauntings and spooky incidents.
The Ghost Train is running on 30 October 2021 and will make two journeys: the first, departing from Sheringham Station at 17:00, is designed for families with children while the later trip, leaving at 19:30, is for adults. The content and style of the stories and tour at Weybourne will be tailored for the two different audiences. Booking is essential.
Whichever train you book for, you are encouraged to come in fancy dress as a witch, wizard, ghost, ghoul, zombie or monster to add to the atmosphere!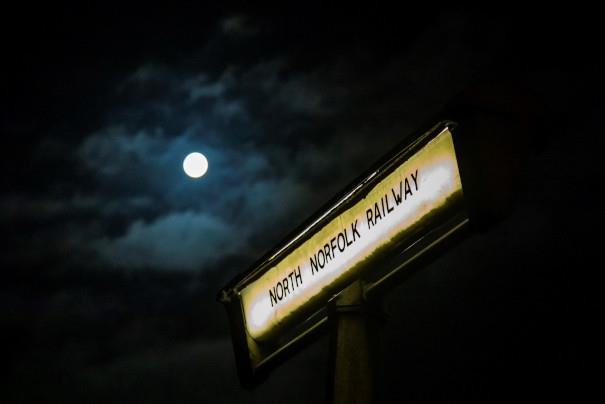 PUMPKIN FESTIVAL AT WROXHAM BARNS
There's lots of spooky fun at the pumpkin festival on Junior Farm over half term (23 to 31 October 2021). Tickets include unlimited access to Junior Farm and The Fun Park, plus a FREE Pumpkin for every paying child, along with spell and potion school with Wilma the Witch!
Tickets are £13.99 per person child for anyone 2yrs and above (including a Pumpkin) and Adults are £12.99 (not including a Pumpkin). Booking is essential.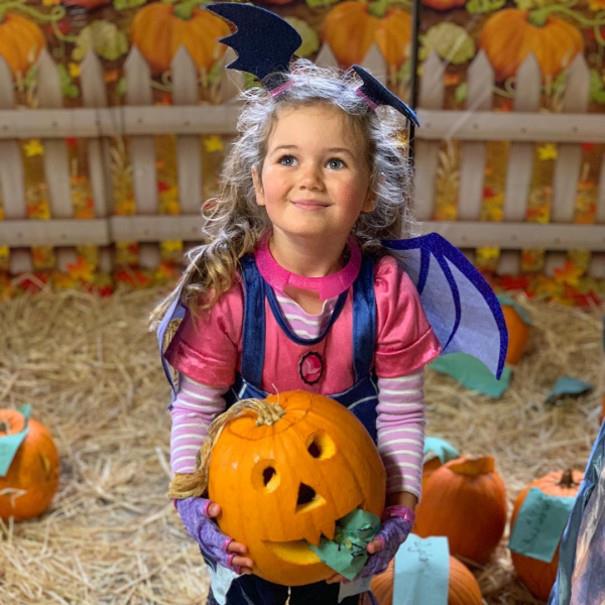 WICKED WILDLIFE AT PENSTHORPE
Pop over to Pensthorpe Natural Park (23 to 31 October 2021) for the ultimate spooky family adventure. Discover the gruesome side of nature in the 'Wicked Wildlife' trail around the park as well as a fun-packed activities programme; including craft making, pumpkin carving/decorating, free wildlife tours and lots of fun in Hootz 'Haunted' House!


GLORIOUS GLOWING LANTERN PARADE AT BeWILDerwood
BeWILDerwood Glorious Glowing Lantern Parade returns to the woods this October!
See the woods in a spectacular new light at BeWILDerwood's most famous, fabulous and final event of the year, The Glorious Glowing Lantern Parade!
Visitors can adventure through a spectacular light extravaganza and watch the story of BeWILDerwood unfold as they journey through the woods down mysterious paths exclusive to this event (taking place on the 16-17 and 23–31 October 2021).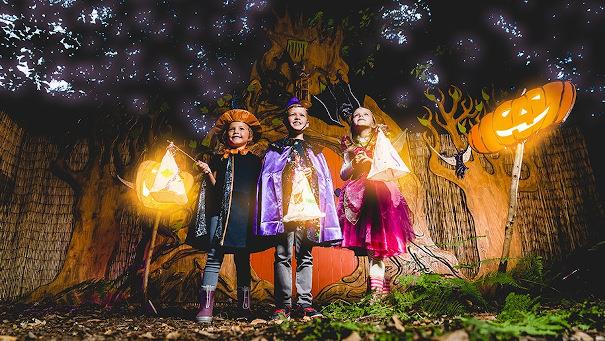 MAGIC OF NATURE AT HOLKHAM
Go wild at Holkham this October half term (23 to 31 October 2021) and explore the Magic of Nature. From woodland trails to creepy crawlies, wildlife safaris to fungi forays, twilight walks to bushcraft and pumpkin carving to terror in the treetops on our ropes course – there's so much to choose from. You'll also find additional activities within Holkham Hall, the Walled Garden and Holkham Stories Experience. So pop on your wellies, find that magnifying glass and get ready to uncover the mysteries and magic of nature.
There's plenty more to keep explorers entertained. Gad about on a Deer and Wildlife Safari or be brave and stay until dusk for a Day Becomes Night Wildlife Walk. Get your binoculars out on the Holkham National Nature Reserve and join the Junior Safari on Foot. Relish some family bushcraft with a Wild in the Woods experience. Or visit the Walled Garden, pick your pumpkin and enjoy carving it in the Big Top. Enjoy giant jigsaws and a sounds trail in Holkham Stories, explore the Hall and enjoy story-telling in the Old Kitchen and a trail through the state rooms. You can also hire a bike or take to the tree tops on a ropes course.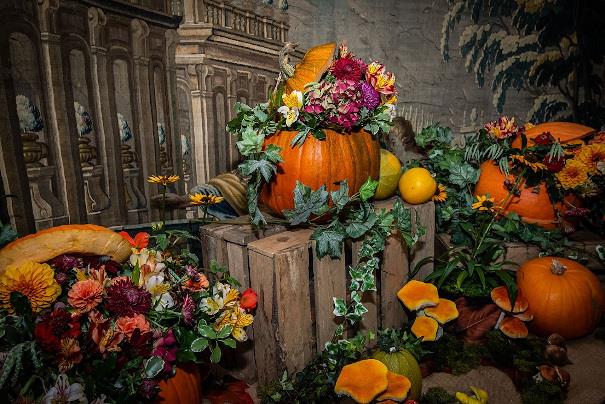 BIG ADVENTURES AT WROXHAM MINIATURE WORLDS
Visit the UK's largest indoor modelling attraction, Wroxham Miniature Worlds, stretching over 10,000 square feet and see some of the largest model railways in the world! Admire the different 'worlds' of model railways, slot car displays, a whole city made from Lego bricks, model boat displays and a host of toys from across the decades. Enjoy the vintage penny arcade, interactive flight simulators, train simulators and more new railway layouts; some of which you can drive yourself. (Closed on Mondays and Tuesdays).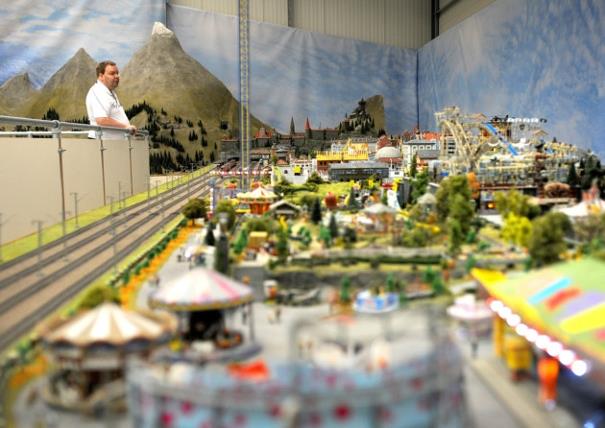 HALLOWEEN DAYS AT ROARR! DINOSAUR ADVENTURE
Get ready for some spooky fun across Roarr! Dinosaur Adventure Park (23 to 31 October 2021) with storytelling, immersive exploration adventures with the Dinomite gang, Halloween crafts, pumpkins and spooky goings on! Your Dippy medal will protect you from anything that goes bump in the night! Meet Dippy and friends in Dippy's theatre or join in with some spooky disco dancing at Dippy LIVE. If you want the best Halloween fun this half term, then dress up and come to Roarr! Dinosaur Adventure.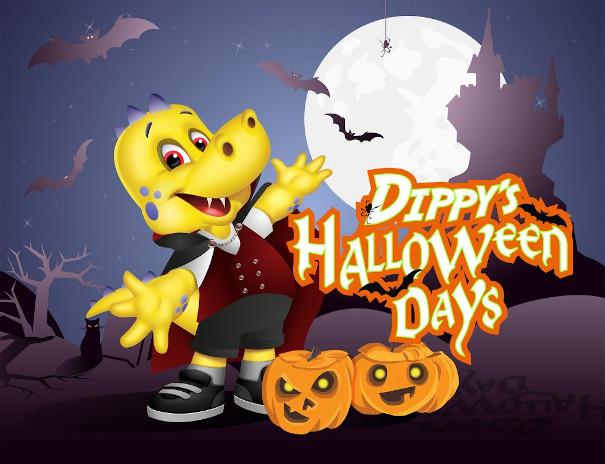 BURE VALLEY RAILWAY
Get on track for half term fun with Bure Valley Railway. This October half term (23 to 31 October 2021), children go free on Bure Valley Railway with a full return fare paying adult. Start from either Aylsham Station located in the historic market town, or Wroxham Station the home of the Norfolk Broads. Booking advisable to avoid disappointment.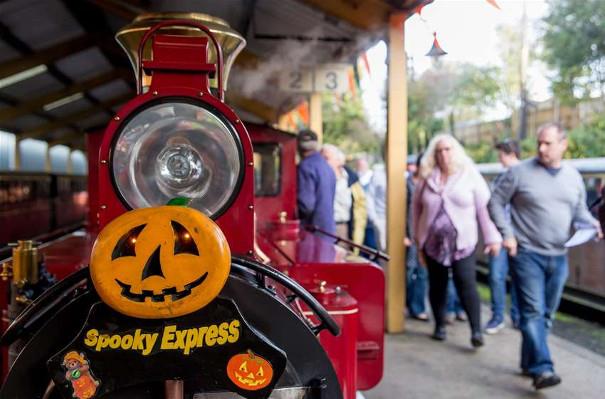 BLICKLING ESTATE
From 23 to 31 October 202q, discover fun for all the family with a variety of activities across the Blickling Estate. Hire bikes or bring your own to enjoy the Autumnal grounds. Explore the garden and cosy house. You can enjoy the garden every day of the week and find secret tunnels, squishy trees and much more.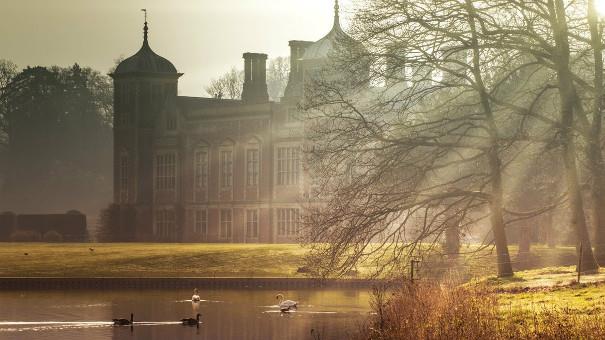 HAUNTED DEEPDALE - THE WILD RIDE
Head to Deepdale for an exciting outdoor spooky, enchanted theatrical happening! A promenade performance using story telling, music and movement to tell stories of myths and ghosts of Norfolk. Events running from 22 to 31 October 2021 and performances will be from 11am to 8pm.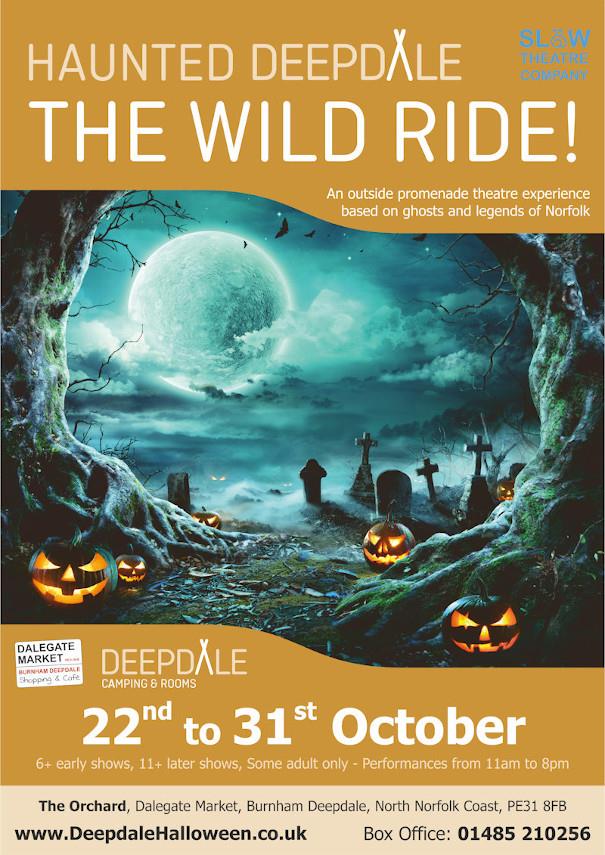 Related
0 Comments