North Norfolk's Deep History Coast is a 22-mile stretch of coastline between Weybourne and Cart Gap and is steeped in millions of years' worth of history. With wonderful beaches, ideal for fossil and artefact hunting and a fascinating Discovery Trail, with fact revealing Discovery Points along the way, there is a lot to discover. There is a free downloadable Deep History Coast App to bring the trail to life linking with the Discovery Points along the way with information and interactive activities.
Through the app, you'll be able to see the past come back to life and find out what life in Doggerland was like through the eyes of a hominin family, watch animals from 800,000 years ago roam the land and find out the names of any fossils you may find. Discovery Points are located at each of the main villages and towns. Here, we reveal some hidden gems around the Deep History Coast so you can make the most out of your visit.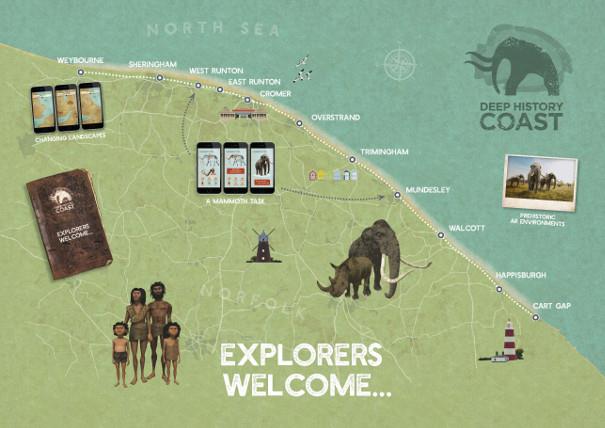 EAST RUNTON
East Runton with its Blue Flag sandy beach is backed by sloping sandstone cliffs and countryside beyond. Alongside the neighbouring West Runton beach, you can explore rockpools and find fossils. West Runton was where an almost complete mammoth skeleton was discovered.
The village of East Runton is situated between Sheringham and Cromer one mile apart on the north Norfolk Coast. Take a walk along the beach from East Runton to Cromer (about ten minutes), you will come across a World War Two type 22 pillbox which is half-buried on the beach between the high and low tide line. These pill boxes, built in 1940-1941, were used for defence against a possible enemy invasion.
Like West Runton next door, the beach here is of interest to geologists and fossil hunters alike. The largest chalk reef in Europe runs through the waters at East Runton and a wealth of fossils can be found on the beach.
The Discovery Point at East Runton is by the beach and provides lots of interactive information about how the area looked millions of years ago. Download the App to find out more about the area's history, as well as play games and identify any fossils you find along the beach.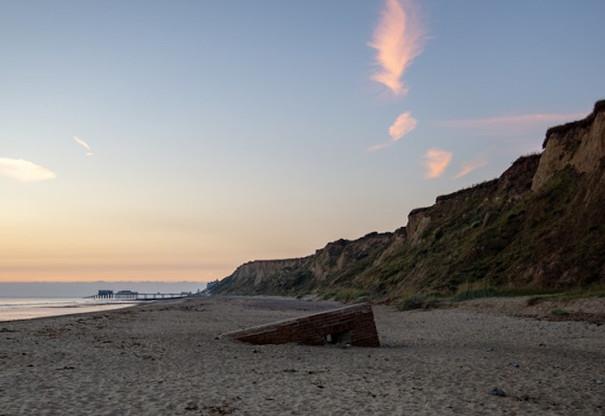 MUNDESLEY
Mundesley village is within an Area of Outstanding Natural Beauty on the Deep History Coast Trail with a Discovery Point by the beach which provides visitors with lots of interactive information about this area. You can find out about how one of the largest mammoth leg bones was discovered at Mundesley beach. It's a great spot for fossil hunting.
The village has tea rooms, shops, pubs and cafe, plus a crazy golf course on the seafront. There's easily plenty to do for the day and the chance to set up a base in one of the beach huts along the prom which can be hired through North Norfolk District Council.
Mundesley is a great starting point for country walks with plenty of footpaths, circular routes and walking trails including Paston Way and and the Norfolk Coast Path. Close by is Southrepps Common, an important area for wildlife with woodland and wild flowers.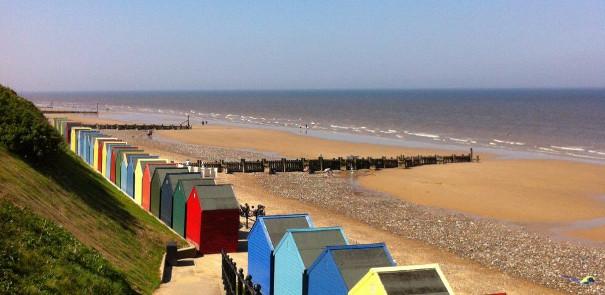 WEYBOURNE
Weybourne is where north Norfolk's low, shingly coastline rears up out of the sea with a back drop of steep-edged cliffs studded with ancient fossils and flints. It's here where a 100-million-year-old chalk reef, the biggest in Europe, emerges under the water from the clay blanket that covers it further west. You can find out more at the Discovery Point.
Weybourne's quiet beach is an ideal place to escape the crowds. Nearby is the popular Muckleburgh Collection, the largest privately-owned collection of tanks, armoured cars and other military vehicles used in wars across the globe. The North Norfolk Railway Poppy Line runs from Sheringham through Weybourne to Holt, to the east of Weybourne and passes through the preserved village station, which also houses a locomotive shed with a carriage maintenance and restoration centre. The main station, which was built in 1900, was used as the location for the filming of the Dad's Army episode, The Royal Train, and is frequently used by film-makers and artists.
Surrounding Kelling and Weybourne are two Areas of Outstanding Natural Beauty, Muckleburgh Hill and Kelling Heath. The heaths contain a nature trail, a network of paths and amazing views of the surrounding area. Adjacent to Weybourne, is the National Trust's Sheringham Park with rhododendrons, azaleas, rare trees and mature woodlands as well as fantastic coastal views.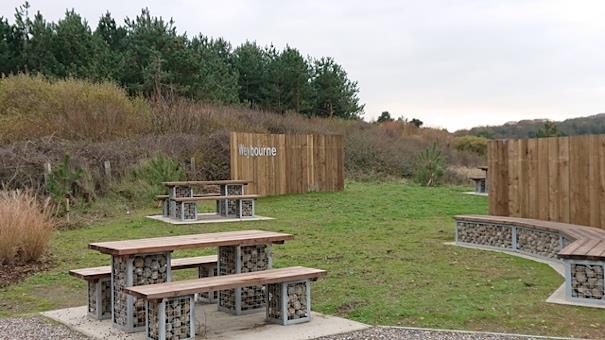 HAPPISBURGH
Happisburgh's most famous landmark, is its red and white striped lighthouse, built in 1790. During the summer, visitors can climb to the top of the lighthouse and be rewarded with amazing coastal views (check ahead before visiting). St Mary's church is another well-known landmark, dating back to the 15th century; its 110ft tower, overlooks the sea.
And if you want to delve way back into Happisburgh's deep history, the Discovery Point reveals that it was here, two incredible discoveries were made. A 500,000 year-old, skilfully carved flint hand axe was unearthed (now on show at Norwich Castle Museum). The hand axe was cutting-edge technology at the time and was as versatile as a complete set of knives today.
The second discovery was made after a storm in 2013, when the sea stripped away the sand to expose the footprints of a Hominin family that had strolled this way, between 850,000 and 950,000 years ago. This evidence of humans being present in Britain at least 150,000 years earlier than had previously been thought has caused the rewriting of history. It is extremely rare for evidence of early hominins to survive, so finds such as these footprints are internationally important. Norfolk has become the focus of international attention and study for being the earliest known location for humans in the whole of north-west Europe.
The secluded sandy beach is dog friendly and great for days out. From here, you can walk as far as Sea Palling. The village has shops and a pub so is a great place to get away from it all.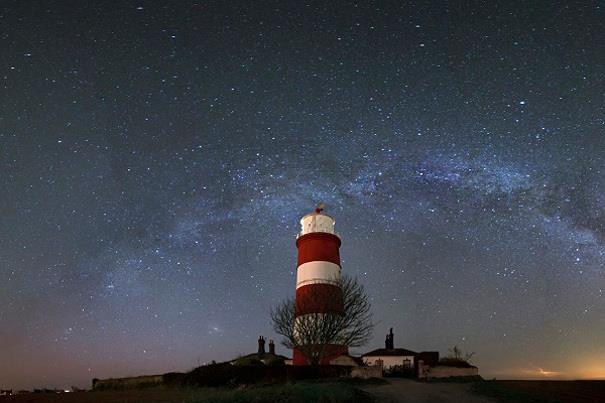 Related
0 Comments