Dippy the dinosaur is on the lookout for some budding explorers to embark on a ROARR-some quest! For the ultimate family day out, head over to Roarr! Dinosaur Adventure, Norfolk's biggest all-inclusive dinosaur themed adventure park. Read on and find out what's new for 2021.
OVER 20 ROARR-SOME ATTRACTIONS!
Embark on a quest to navigate three levels of soft play fun inside Norfolk's largest indoor play area – Dinomite! Just a short walk away is the famous Dinosaur Trail where there are over 110 life-sized dinos to discover amongst the trees.
For the slightly older dino explorers, swing on over to Predator High Ropes. Can you escape the terrifying T-Rex's clutches by taking to the trees with him hot on your heels? Here you can face your fears on East Anglia's largest rope course and the world's first parallel sky rails.
If you need to cool off, head to Dippy's Splash Zone, the biggest outdoor waterpark in East Anglia, where you can make a splash with slides, fountains, cannon shoots and the famous giant bucket!
Then see what you can discover in the Secret Animal Garden where you can get up close to some cuddly creatures in the walled Victorian garden – just don't tell the dinos!
There are plenty of other amazing attractions to enjoy including Dippy's Raceway, Jurassic Putt, Raptor Racers, X-Tinction Fossil Dig, Lost World A-Mazing Adventure and so much more!
Visit Roarr!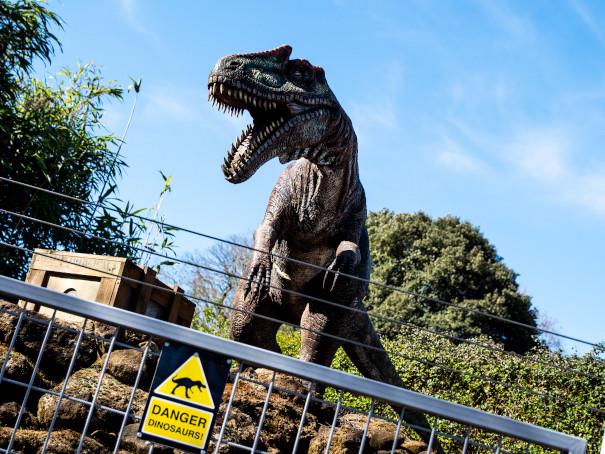 BRAND NEW FOR 2021! DIPPY'S THEATRE
Inside the park's BRAND NEW performance space you can see Dippy's Movie Time, featuring 'The Lost World', a fast paced dinosaur Movie and 'The Dippy and Friends LIVE show', where Dippy, Paris, Raz and Terry will take you along on one of their adventures. Dippy's Theatre has capacity to seat 228 guests and features a state-of-the-art-screen, visual effects, lighting and a ROARR-some stage.
FIND OUT MORE
DON'T WORRY, BE 'APPY!
The team at Roarr! Dinosaur Adventure want your visit to be filled with fun, family, friends, food and more so they have launched a ROARR-some new app to help make sure you get the most out of every minute of your visit.
Download a map of the park directly to your phone and at the touch of a button, you can find out all you need to know to have a Roarr-some day out. The app tells you which attractions are open during your visit, show times for Dippy's Theatre and when you can meet Dippy and his friends.
The app makes exploring the park even easier; find the best routes to take throughout the park to help you stay safe without missing any of the action!
Plus keep an eye out as the app will be updated with lots more fantastic features in the future – including ordering food from the eateries and outlets across the park.
To download the ROARR! Dinosaur Adventure app just go to the the App Store (Apple) or Google Play Store.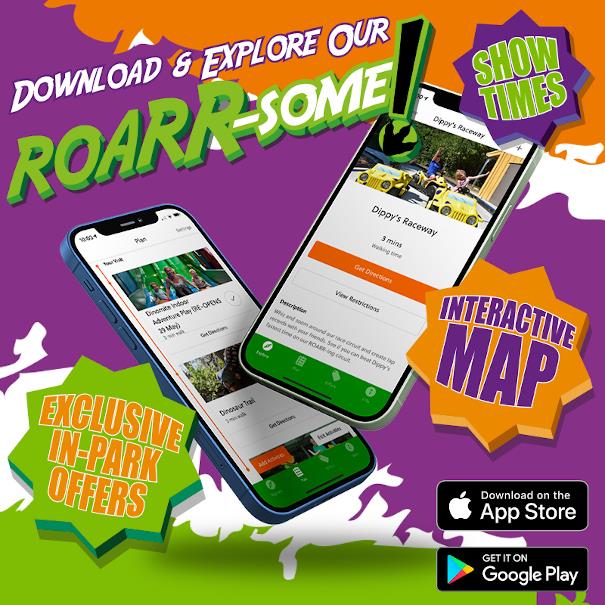 UNLIMITED FUN WITH ROARR! DISCOVERY PASS
For unlimited visits up to 31 October 2021, the ROARR! Discovery Pass is available to purchase online. You can visit as often as you like and enjoy discounts in the shop and food outlets.
The pass cost is £55 per person for guests 90cm and over and £27.50 per person for Registered Disabled/Adult/Child/Carer passes.
Once you have purchased your pass, you just need to book the date and an arrival slot through the website, to secure your visit.
FIND OUT MORE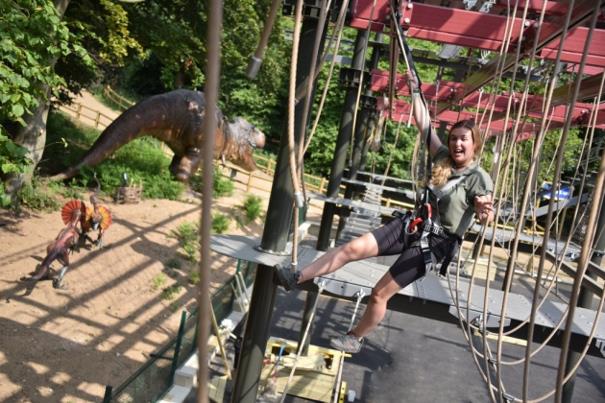 GET YOUR CLAWS ON EXCLUSIVE GOODIES!
From Dippy memorabilia to dinosaur puzzles, and fossils to dino art sets, there is something for all ages on the park's online shop; and there's even the chance to secure exclusive Roarr! products and souvenirs. There are regular offers on purchases as well as new additions to the range of exclusive products. Gift cards can also be purchased through the online shop site.
VISIT THE ONLINE SHOP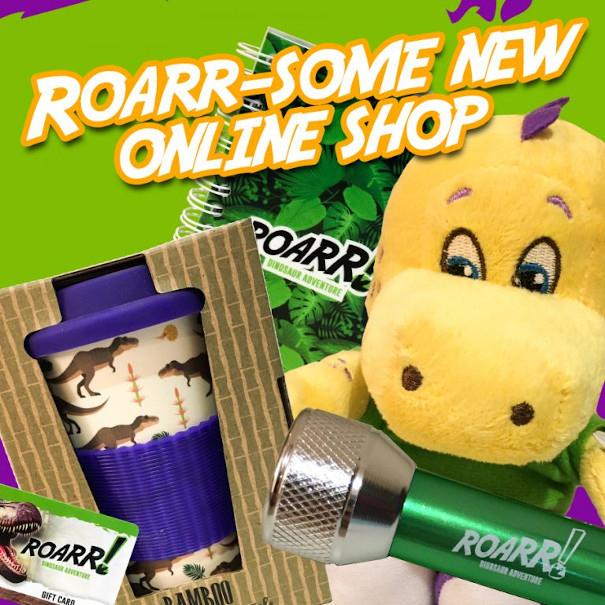 VISITING SAFELY
The park continues to follow the government Covid-safety guidelines and has been awarded the 'We're Good to Go' mark from Visit England for 2021. The park offers a fun Jurassic experience with additional safety measures in place including socially distanced dinosaur footprints, face coverings for crew, one way systems, reduced capacity and booking time slots for various attractions.
FIND OUT MORE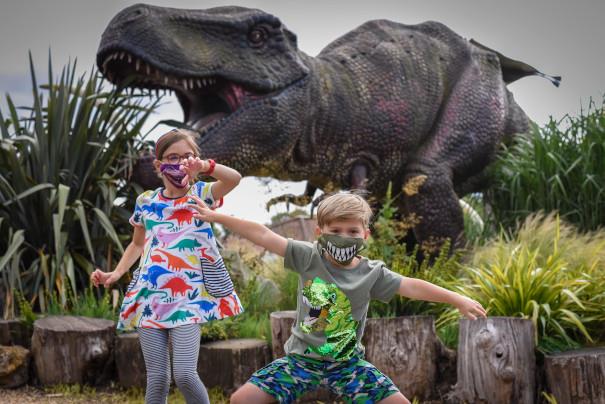 Related
0 Comments