Spring flowers are in abundance at Pensthorpe Natural Park near Fakenham; a hidden gardening gem. Find out what you can find in the collection of gardens to see superb Spring colour. From enigmatic statement gardens designed by horticultural greats such as Piet Oudolf, to reflective green spaces in which to breathe, Pensthorpe Natural Park is a hidden gardening gem.
Abundant with wildlife, the 700-acre Norfolk nature reserve's five gardens are effortlessly weaved into the unspoilt habitats of the park, be it naturalistic planting set around lakes and bridges or sensory spaces nestled into natural woodland.
In Spring, the gardens are in a period of transformation and emergence with a blanket of fresh flowers appearing most notably throughout the Wave and Wave Line Gardens, and fronds unfurling delicately on the ferns.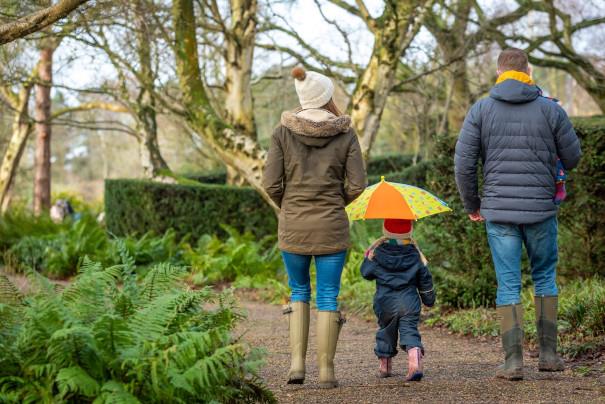 The serene and reflective Wave Garden, designed by six-time Chelsea Gold Medal Winner, Julie Toll, has a framework of gently rolling yew hedging and simple planting structure which is enhanced by a seasonal sea of creamy daffodils and spring snowflakes (Leucojum vernum) along with the pale blue and deep violet blooms of Iris reticulata.
The Wave Line Garden, which was created to inspire a feeling of calm and features prominent sculpture 'Nest' at its heart, is abundant with spring favourites such as hellebores, daffodils and yellow aconites. In this garden, visitors can see a perfect example of how Spring planting can enhance the soothing and reflective properties of outdoor space.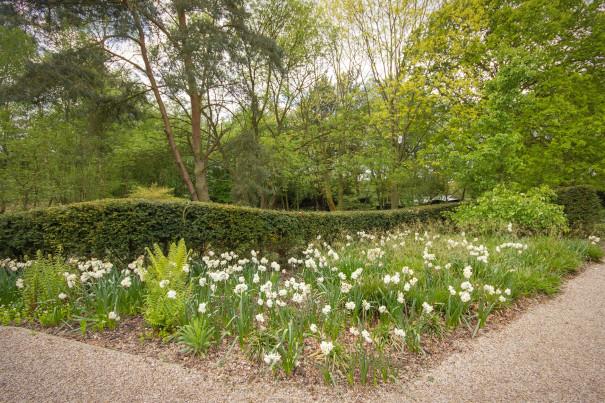 On the other side of Pensthorpe's largest lake, Moon Water, is the Corten Infinity Garden, which is punctuated with vibrant tulips and temporary sculptures by blacksmith artist Jenny Pickford.
Pensthorpe's head gardener Jonathan Pearce, likes the transformative nature of temporary sculptures, commenting: "Over Winter and into Spring, sculptures can totally alter the mood and structure of an area and are a great way to offer interest at particular times of year. The sculptures are dynamic and light-weight meaning that they can easily be moved and help us experiment with shape and texture for subsequent seasons."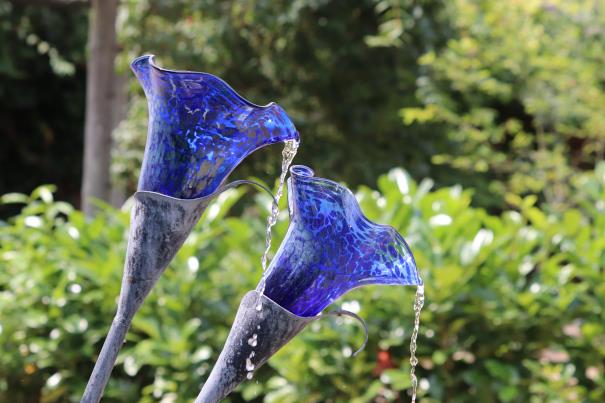 For something truly special, Jonathan recommends paying a visit to the dramatic lobster claw (Clianthus puniceus), which can also be found in the Corten Infinity Garden. Its huge flowers in brilliant red and white are a serious showstopper and it's a good example of a species which transcends seasons, looking sensational as we move into summer.
Pensthorpe's most famous garden is The Millennium Garden, which was designed by world-leading plantsman, Pete Oudolf. In early Spring it tends to be emerging and reinvigorating following its annual cut-back but the delicate, bell-shaped blue flash of Scilla punctuates the structural framework that's characteristic of Oudolf's naturalistic planting style. Using Spring plants in this way enhances a garden space in transition.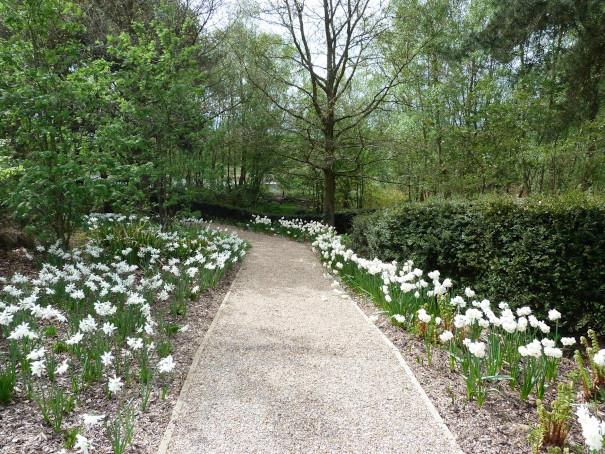 About Pensthorpe
Pensthorpe Natural Park is on the A1067, one mile from Fakenham and just over 20 miles from the city of Norwich. Open all year (except Christmas Eve, Christmas Day and Boxing Day).
Related
0 Comments