January is the best time to plan your 2020 holiday – not only will it give you something to look forward to, but it means you get the best pick of accommodation, ideally suited for your stay. And there is a wide choice of places to stay to suit all needs.
Family friendly holiday parks offer a chance to explore the great outdoors and country cottages and hotels bring luxury to your visit. Stay close to the beach in B&Bs and sea-view guesthouses or relax in a cosy country pub. Get closer to nature by staying at a campsite or enjoy an ever-changing view with a boating or campervan holiday. Many accommodation providers are dog-friendly too.
North Norfolk is the natural choice for a holiday, with its 45 miles of unspoiled coastline and Blue Flag beaches, stunning countryside, charming towns and villages, fantastic food and drink, a great range of amazing attractions as well as stately homes and museums. Throughout the year, there are excellent events, festivals and carnivals offering plenty of family fun.
See our month by month round up North Norfolk through the year and see what's new for 2020.
January. Start the New Year off with a bang by heading to Cromer Pier for the New Year's Day fireworks. An amazing sight! And if you're feeling brave, why not take part in the Sheringham New Year's Day Dip!
Walking in winter in north Norfolk is such a delight during this quieter time of year, with wonderful wildlife, and views across frosty countryside and vast empty beaches. Here's our top walks in north Norfolk in Winter.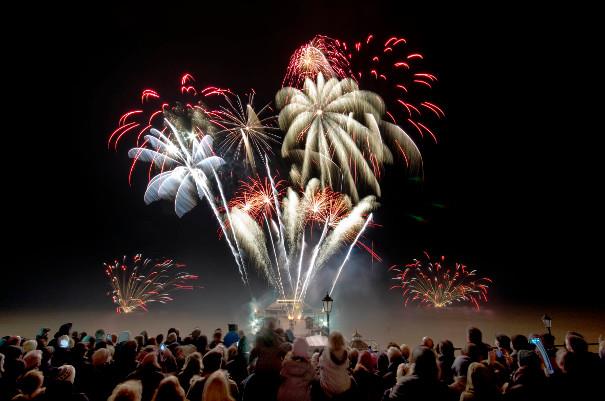 February. The fantastic Viking Festival in Sheringham (17 to 22 February 2020), celebrates the historical viking links. Enjoy street battle re-enactments, torch light parades, boat burning and great family entertainment. Spring flowers start to make an appearance; visit the carpet of snowdrops at Walsingham Abbey and Sheringham Park. Spring, Autumn and Winter are ideal times to visit the Deep History Coast where the rough seas reveal fossils along the coastline. Take a walk along the Discovery Trail and use the Deep History Coast app to guide you and tell you more about our deep history.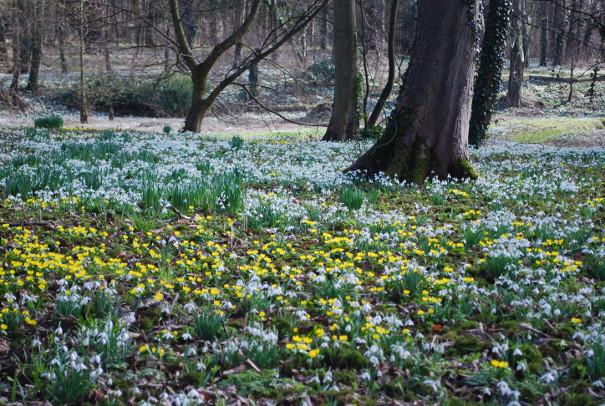 March. The stunning carpets of Bluebells dotted around north Norfolk means Spring has arrived! And the UK is home to half of the global bluebell population and so our north Norfolk woodlands are the envy of Europe, with some of the best places to see these glorious displays. Discover our beautiful bluebell woodlands from March to May – a sight not to be missed! Every year in March is the Deepdale Hygge and Deepdale Spring Market at Burnham Deepdale running 27 to 29 March - enjoy guided walks, cycle rides, runs, star gazing, North Norfolk Hygge Fair, live music, outdoor activities and more. The Spring Market sees around 60 Norfolk artisans and producers in marquees and outdoor stalls around the Dalegate Market site selling their unique products.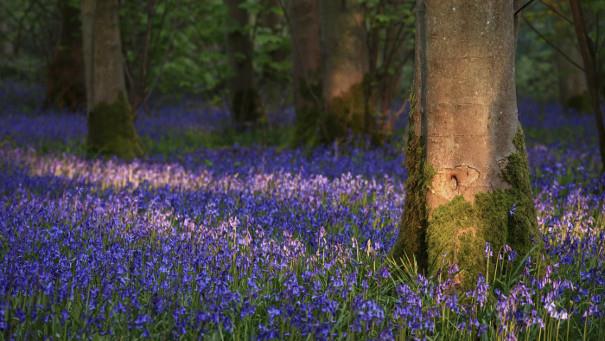 April means our family-friendly attractions reopen, with many offering indoor play areas and facilities. Get hands on and feed the lambs at Wroxham Barns on their Junior Farm, take in the amazing flora and wildlife a Pensthorpe Natural Park and Fairhaven Gardens, and it's a great time to enjoy Cromer crabs and asparagus.

May. Sheringham Park has a nationally important collection of rhododendrons and during May/early June the display comes to its peak. Take a stroll down the main drive through the wild garden flanked on either side by flowering plants.
There are also lots of events to choose from. Every year in May, the Norfolk and Norwich Open Studios free event (23 May to 7 June 2020) sees artists throughout the county opening their doors to the public to exhibit, sell and talk about their work and practice. It's a great opportunity for the artists to meet with the public and talk about their work and for people to have the chance to see artists at work first hand.
Also this month, enjoy the famous Crab & Lobster Festival (16-17 May 2020), celebrating the sea-faring heritage of the seaside towns of Cromer and Sheringham. The Houghton International Horse Trials (21 - 24 May 2020) are worth a visit as well as the second Pensthorpe Bird and Wildlife Fair at Pensthorpe Natural Park on 16 and 17 May 2020. The event showcases why Norfolk is renowned as 'the birdwatching capital of Britain'. Visitors will have the opportunity to hear from experts in the fields of optic equipment, wildlife-inspired art and crafts, books and nature holidays.
New for 2020:
The Mammoth Marathon, on 17 May is Norfolk's first full road race marathon since 1990. The route follows the Deep History Coast starting off at 9.30 at Sea Palling, following the coast road through many scenic villages and finishing in Sheringham. There will also be a Half Marathon race taking place on the same day, setting off from Mundesley at 9.30am and finishing at Sheringham High School. The scenic course passes by outstanding local landmarks such as Happisburgh lighthouse, quaint local churches, the historic Cromer Pier, the site where the West Runton mammoth was discovered plus many areas of Outstanding Natural Beauty and of course the stunning English seaside. Mammoth Marathon's road race style allows for many easy access spectator areas.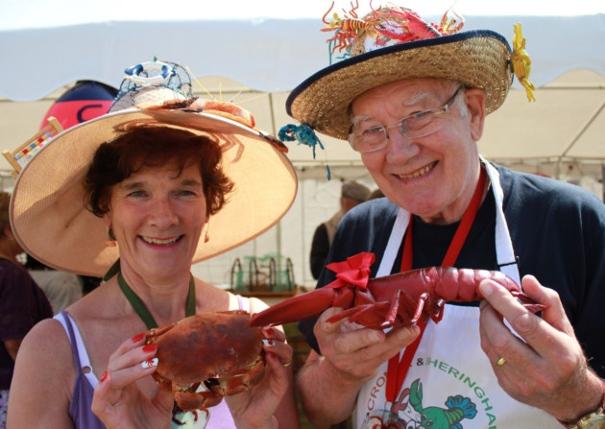 June brings with it the longest day and the start of summer. A great chance to enjoy the beaches before the busy summer holiday season. There are six Blue Flag beaches along the coastline as well as many being in an Area of Outstanding Natural Beauty.

July. It's festival fever this month (and August)! Head to Holt Festival (26 July to 1 August 2020) where this Georgian town becomes home to street performers, musicians, poets, actors, dancers, artists and comedians. Wells Carnival (31 July to 9 August 2020) brings family fun to this coastal town with great entertainment for all ages including raft races, fun runs and sandcastle competitions. Sheringham Carnival (3 to 11 August 2020) is another celebration of the area with plenty of family fun, local food, events, parades and music. And make a weekend of it at Worstead Festival (25 to 26 July 2020), fun for all the family with rural crafts, entertainment, food, music, plus lots of activities for the younger festival goers.
New for 2020:
Summer Outdoor Cinema at Fairhaven Woodland and Water Garden, will take place every Friday and Saturday in July and August. Enjoy being entertained in stunning surroundings.
Little Mix's summer tour is coming to Holkham on 18 July 2020. Your chance to dance under the stars in a beautiful setting!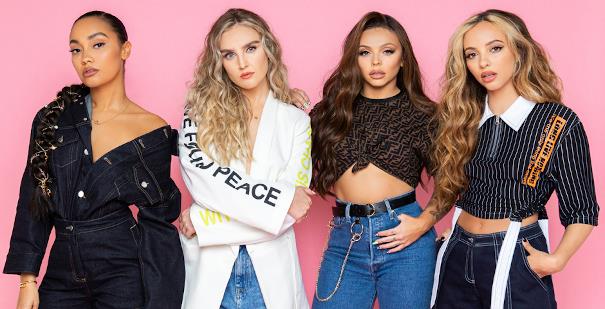 August. The beaches are the obvious place to go this month and offer great days out. Also get closer to nature at the many reserves and for family entertainment, head to the fantastic attractions from zoos to boat rides to zip wiring! The annual Cromer Pier Summer Show, the last end of pier show in the world, is not to be missed. North Norfolk also has lots of stunning salt marshes to explore, providing some of the best seafood in the country.
It's carnival crazy in August; Cromer Carnival (15 to 21 August 2020) offers a week of festival family fun with children's entertainment, live music, rides and local food, culminating in a spectacular Carnival Parade. The North Norfolk Music Festival (5 to 15 August 2020) brings an eclectic mix of music, talks and films over two weeks in South Creake and the Hunstanton Kite Festival is a long-running annual event, with fantastic colourful kite displays, a classic car rally, air displays, craft fair and stalls and childrens' activities.
A favourite with residents and visitors is the World Pier Crabbing Championships on Cromer Pier, that takes place over the August Bank Holiday weekend (30 August 2020). Enter as a team or individual and whoever catches the most crabs, wins a prize! Browse stalls and of course try out the famous Cromer Crab!
There are many beautiful venues in north Norfolk for outdoor concerts and one that is popular each year is the Classic Ibiza concert (8 August 2020) at the National Trust Blickling Estate where you can enjoy iconic dance tracks reinvented by the Urban Soul Orchestra.

September. This is a great month to visit; the weather is still good, the sea is warm, the countryside is looking beautiful, there's lots of wildlife to spot, everything is still open and it's much less crowded. There are also some fantastic events celebrating the heritage and culture of north Norfolk.
North Norfolk Railway's 1940s Weekend (19 and 20 September 2020) at Sheringham offers a real journey back in time, and the North Norfolk Food Festival at Holkham (5 and 6 September 2020) celebrates the delicious local produce on offer. September also brings the Heritage Open Days events (11 to 20 September 2020), England's largest festival of history and culture. Every year for four days in September, historical venues in north Norfolk throw open their doors to celebrate their heritage, community and history. It's your chance to see hidden places and try out new experiences for free.
The Norfolk Coast Partnership will be holding it's second Dark Skies Festival between 18 September and 4 October 2020. The festival aims to celebrate the night skies of the Norfolk coast through a range of events and continue to inspire people to look after our incredible night skies and landscapes.
Head to the Deepdale Festival (24 - 27 September 2020) for a weekend of fantastic food, great live music, spoken word, drum jams and street entertainment, all in a chilled atmosphere.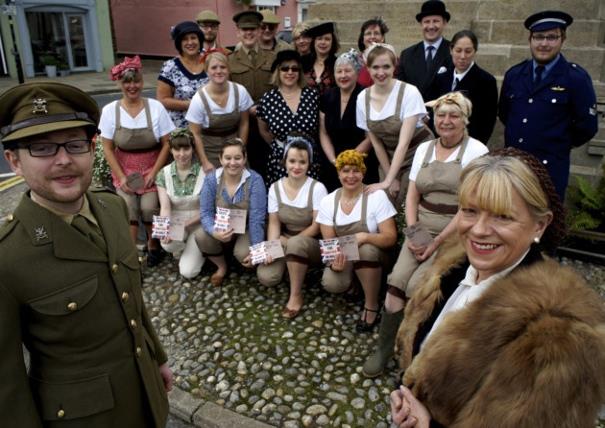 October. Autumn is a stunning time to explore north Norfolk, with beautiful scenery and wonderful wildlife. The leaves are transforming woodlands into a backdrop of red, gold and orange, fungi spring up overnight and the skies are full of migrating birds. You may catch sight of an otter along the Broads, or hear the sounds of deer rutting. As Autumn is such a magical time, there are many events taking place celebrating the best of this season.
There's no better time to put on the walking boots and stride out through the north Norfolk countryside. There are plenty of routes and trails suitable for all ages and abilities including the Norfolk Trails network which has over 1000 miles of walking, cycling and bridle routes throughout Norfolk. During October, the Norfolk Walking & Cycling Festival (1 to 31 October 2020) includes an exciting range of events for all ages, abilities and interest. The festival provides the perfect chance to explore the best of Norfolk's beautiful countryside through guided walks, bike rides and talks.
At the end of October/beginning of November, Norfolk Restaurant Week takes place, north Norfolk's largest dining event. This culinary celebration of the vibrant restaurant scene, fine food and the people who produce it, provides an opportunity to sample restaurants at unmissable prices.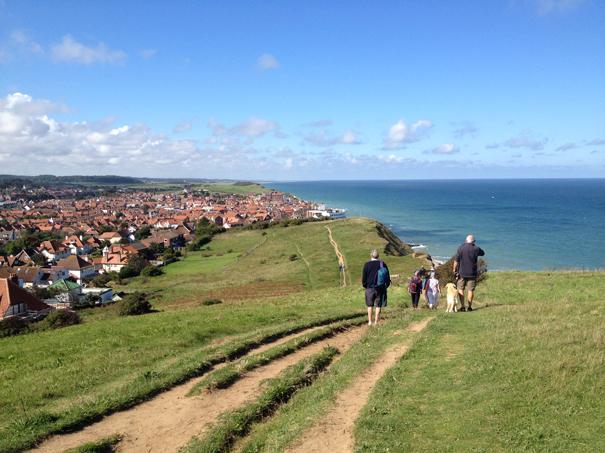 November. Winter brings a raft a wildlife to north Norfolk. Home to the largest seal colony in England and boasting some of the best birdwatching in the UK, north Norfolk is a natural delight. Wrap up warm and head out at sun rise, and you'll be treated to north Norfolk's brilliant migratory birdlife, including the pink footed geese. Take a boat trip to Blakeney Point to see the seals and their pups.
North Norfolk's skies at night also provide a natural wonder; boasting some of the UK's darkest skies, north Norfolk offers clear views, making it the perfect place for a spot of star-gazing. Kelling Heath Holiday Park runs Star Parties where you can go along with a blanket, a flask and your binoculars and marvel at the stars above.
The annual Deepdale Christmas Market (27 to 29 November 2020) is a great chance to start Christmas shopping with over 140 stalls of wonderful artisans and producers offering a full range of presents, decorations, food and drink for the festive season.


December. There are lots of festive events for all the family during December, from markets to pantomimes to meeting Father Christmas. To celebrate the true magic of Christmas, take a Candlelight Tour around Holkham or see the world famous Thursford Spectacular! Take a festive journey to meet Father Christmas on the North Norfolk Railway and see the National Trust Blickling Hall lit up with twinkling lights. And don't miss the Cromer Pier Christmas Show - a fabulous family variety performance.
If you're feeling brave, take part in the Cromer Boxing Day Dip or watch from the relative warmth of the shore!
Related
0 Comments