Spring is a great time to visit north Norfolk with lighter days and signs of new life in the countryside. For family days out, there's plenty of activities to keep everyone entertained. Here's our top things to do in Spring.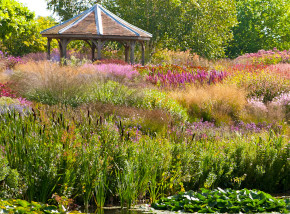 See spring flowers: Spring brings the first sign of colours back to the north Norfolk landscape. Snowdrops are often the first to appear - don't miss the shower of snowdrops at Walsingham Abbey.
National Trust's Sheringham Park is a must to see primrose, cowslips, magnolias and colourful rhododendrons and azaleas. Climb up the gazebo tower and you'll be rewarded with an amazing view of the park and coastline. Head to Foxley Wood in Reepham for it's carpet of Bluebells and Blickling Hall's 55 acre garden is one of the greatest in England where you'll find daffodils, bluebells, azaleas, rhododendron, wisteria and peonies.
---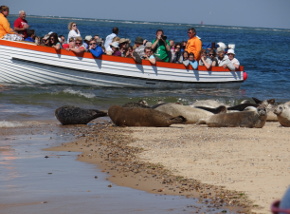 See the seals: Spring (and winter) is a great time to see the growing seal pups at Blakeney Point in north Norfolk. The four-mile spit at Blakeney Point, owned by the National Trust has one of the largest colonies of grey seals in England. With sandy beaches backed by dunes, no natural predators and very little disturbance, Blakeney Point is the perfect place for grey seals to live and give birth. You can take seal-watching boat trips (this is the safest way to see the seals) from Morston Quay (last around an hour), enabling you to get close to the seals and see them in their natural habitat.
---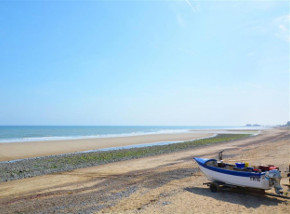 Walk on a beach: Take advantage of this quiet time of year and enjoy a bracing walk on one of north Norfolk's beaches, many of which are Blue Flag. It's a great way to blow away the cobwebs.
There are not many restrictions on dogs on our beaches in the Spring so it's the perfect time to get sand between the paws. You can find out more about the best beaches for dog walking here.
---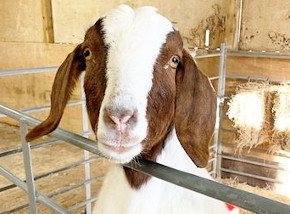 Feed lambs and goats: Spring brings lambing season. Head to Wroxham Barns or Snettisham Park (and other places) where you can feed the lambs and other animals. Find out more about the animals then take a turn feeding them by bottle.
---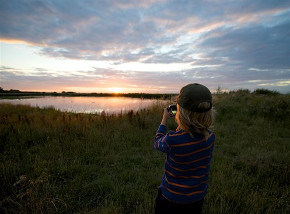 Birdwatching: Along with Winter, Spring is a perfect time of year to see birdlife in north Norfolk. The warmer climate brings the first Spring migrants such as Sand Martins, Swallows and Chiffchaffs. Watch birds of prey dancing in the sky and at nature reserves you can see wading birds with their colourful breeding plumage pass through on their way to the Arctic. Reedbeds, woods and hedgerows are filled with the songs of the newly-arrived swifts and warblers. Local speciality species seen in Spring include breeding marsh harrier, little egret and avocet. Look out for scarcer birds including osprey, spoonbill, ring ouzel and firecrest, to name a few. No wonder Norfolk is often called the UK's birdwatching capital!
---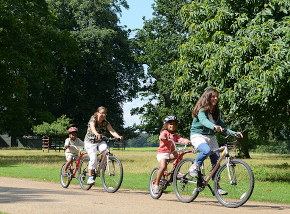 Go for a cycle: Take advantage of the warmer weather and quiet country lanes and trails to explore by bike. There are many trails to choose from according to length and ability. Watch out for festivals celebrating the outdoors giving you the chance to discover a bit more about north Norfolk on bike, foot and boat. Don't worry if you don't have a bike, there are plenty of places to hire one. You can also hire an electric bike if you need a bit more pedal power. You will be provided with all the safety equipment for your ride as well as bikes suitable for children.
---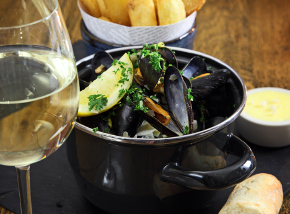 Try local produce: North Norfolk is renowned for home-grown, locally produced food. Try the famous north Norfolk samphire and asparagus.
At this time of year, Cromer crab tastes excellent either on its own, on a salad or in a sandwich. There are many delis, farmers' markets and shops selling locally grown food and ingredients or head to one of the fabulous restaurants or pubs to enjoy a freshly cooked meal.
---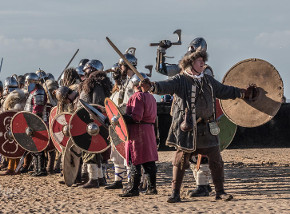 Enjoy fantastic festivals: North Norfolk is famous for its festivals celebrating the history and heritage of the area. Discover more about north Norfolk's past and celebrate its heritage through the many festivals and carnivals that take place throughout the year. In Spring, you can enjoy the Viking Festival, Folk off the Pier, Spring Steam Railway Gala and spring fairs (check the what's on pages for more information).
---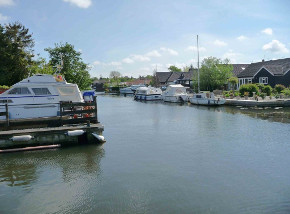 Explore the Broads National Park: Home to more than a quarter of the rarest plants and animals in the UK, the Broads National Park is Britain's largest protected wetland and the third largest inland waterway. Explore by foot, bike or boat stopping off at the many riverside pubs and cafés. All along the Broads, you can discover wonderful woodlands and waterways, thrilling theme parks and superb seaside locations. Visit the many charming villages and towns where you can enjoy shopping and eating out. There are also plenty of places to hire boats, SUPs, canoes and bikes - lots of things to do for the whole family.
---
Beachcombing and fossil hunting: Beachcombing is great fun and more successful when there's less crowds. Many of north Norfolk's beaches are part of the Deep History Coast where a 600,000 year old mammoth skeleton was discovered at West Runton beach. And so beachcombing often reveals pieces of history and treasures such as amber, sea glass, shells, fossils including belemnites, sea urchins, sea sponges and mammoth teeth, and if you're lucky fossilised hyaena dung!
---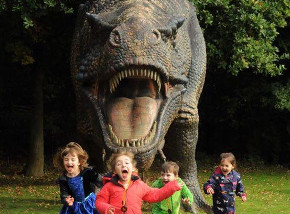 Family fun days out: North Norfolk offers fantastic family fun with attractions and places to visit. Choose from theme parks, zoos and animal centres, stately houses and museums. There are parks and treehouse playgrounds, wildlife and nature reserves, super indoor play areas, steam railways and so much more. Many of the award-winning attractions are suitable for all weather with splash parks and indoor play areas. And there's plenty for all ages to ensure the whole family is entertained.
Related
0 Comments