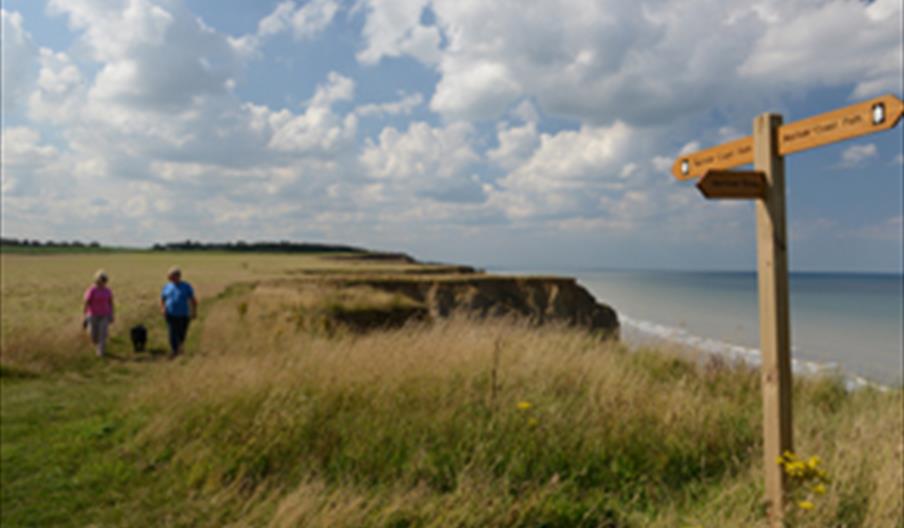 About
Trimingham village is on the Deep History Coast Trail with a Discovery Point next to the Pilgrim Shelter which is opposite Trimingham Church, providing visitors with lots of interactive information about how the area looked millions of years ago.
Trimingham is uniquely elevated providing spectacular views across the sea.
The high cliffs at Trimingham are composed of some of the youngest chalk in the United Kingdom and are well known as a place for fossil hunting and collecting shells. But they suffer from quite extreme coastal erosion (there have been signficant landslips), so it is advised not to set up too close to the cliffside and definitely do not climb the cliffs from the beach.
The village of Trimingham is popular for being ideally located between two popular destinations - four miles south east of Cromer with its famous pier and Blue Flag beach, and two miles north west of the village of Mundesley, home to another Blue Flag beach. Ideal for walks, you can join the Norfolk Coast Path to Mundesley from Trimingham while looking out for fossils and pot stones along the way.
TripAdvisor
Map & Directions