It was in Norfolk that Vice-Admiral Horatio Nelson, 1st Viscount Nelson Horatio Nelson was born (29 September 1758 – 21 October 1805), went to school and learned to sail which lead to him becoming the country's greatest naval hero. He was revered for his inspirational leadership, leading to British naval victories during the French Revolutionary and Napoleonic Wars and so, is widely regarded as one of the greatest naval commanders in history. You will see on signs entering Norfolk that is called Nelson's county, and there's plenty to discover about him in north Norfolk and the surrounding area.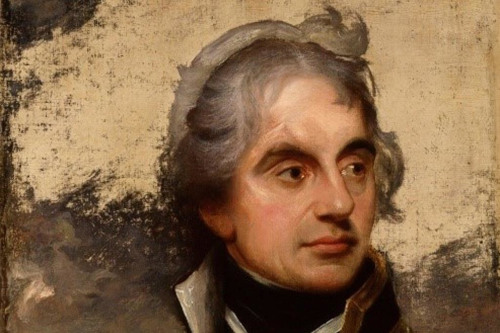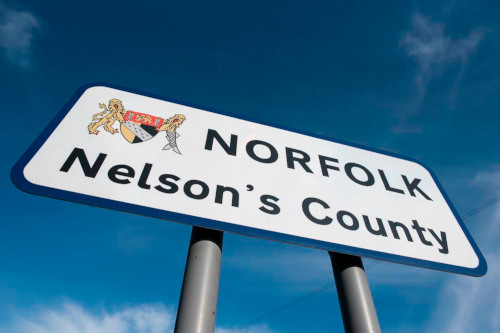 ---
Burnham Thorpe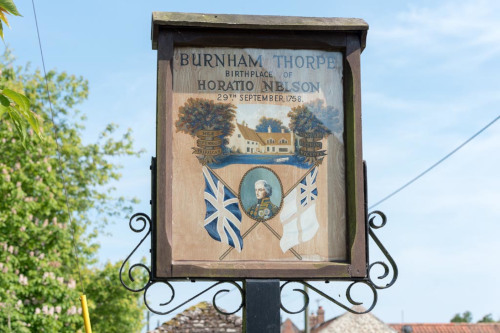 A good place to start any exploration is in Burham Thorpe, Nelson's birthplace. The village is home to the site of the Parsonage where Nelson was born and raised before it was knocked down in 1803. You can see the old grounds, as well as a pond that Nelson dug, signposted from the road. Nelson was the sixth of eleven children of the Reverend Edmund Nelson and his wife Catherine Suckling.
In Burnham Village, you can also visit All Saint's Church where Nelson's father Edmund was rector for 48 years from 1755. It was here that Horatio Nelson was baptised as a baby, and you can still see the font inside the church.
Growing up, Nelson was a pupil at Paston Grammar School in North Walsham from autumn 1768 to March 1771. (He also attended King Edward VI's Grammar School in Norwich).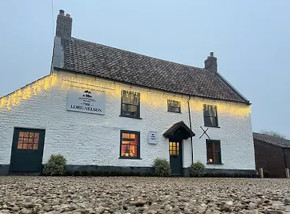 There is a story about Nelson which shows how high he was held in his fellow pupil's affection during his time. In the garden at the school was a pear tree. The pears were a temptation to the pupils, but they dare not take them. One night, an 11-year old Nelson was lowered to the ground by sheets tied together from his dormitory window to enable him to gather the pears which he shared between his friends. Despite a five-guinea reward, no one offered up the Nelson as the culprit. The school, now Paston Sixth Form College, has many items of Nelson memorabilia.
Just a short walk from All Saint's church in Burnham village, you will find Nelson's local pub which was called the Plough Inn. It was renamed The Lord Nelson in 1798 in honour of his victory at the Battle of the Nile. It was after this battle that Nelson said, "I am myself a Norfolk man and glory in being so'.
---
Burnham Overy Staithe
Head to nearby Burnham Overy Staithe and Brancaster and you can see the creeks where Nelson learnt to sail before he went to sea aged just twelve. His naval career began on 1 January 1771 as an ordinary seaman and coxswain, when he reported to the newly commissioned third-rate HMS Raisonnable, under his maternal uncle, Captain Maurice Suckling. Shortly after reporting aboard, Nelson was appointed a midshipman, and began officer training. Nelson discovered early on in his career that he experienced seasickness which he experienced for the rest of his life. Nelson rose rapidly through the ranks and served with leading naval commanders before obtaining his own command in 1778 at the age of 20.

---
Happisburgh
Further around the coast in Happisburgh, buried in the churchyard are 119 of The Invincible crew, part of the Copenhagen fleet of 1801. After passing through the 'Hazeborough Gateway', The Invincible grounded on the Hammonds Knowl Bank, where she sank. Of the 500+ crew, 400 sadly drowned. Some of the survivors were taken to the naval hospital at Gt Yarmouth where Nelson visited them.

---
Houghton Hall and Wolterton Hall
Towards the west of Norfolk, between King's Lynn and Fakenham, you will find impressive Houghton Hall and Gardens. The hall was built for Nelson's great, great uncle Sir Robert Walpole, the first Prime Minister of Great Britain, who bequeathed No 10 Downing Street to the nation. Near Erpingham between Aylsham and Cromer, the fine Georgian country house, Wolterton Hall, was home to the Walpole family, distant cousins of Nelson on his mother's side, whom he visited regularly.

Related
0 Comments