Take a look at our round up of events and things to do this February 2023 half-term in north Norfolk. There's lots to enjoy, whatever the weather.
Broad Tours Pirate Themed River Trip, Wroxham,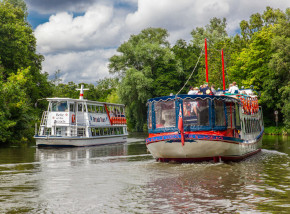 13 to 17 February.
For a swashbuckling adventure this half-term, Broads Tours is running pirate themed river trips.
Pirates have commandeered the Cordon Rouge on the Norfolk Broads to seek lost treasure! They need a crew (you!) to help them find it. With pirate-themed decoration, activity packs and commentary from Flint, the pirate ship captain, it's sure to be a fun experience.
Trips last for 1.5 hours and run twice daily during half-term (11am and 2pm). Tickets £12.50 for adults and children. (And don't forget to dress up as a pirate too!).
---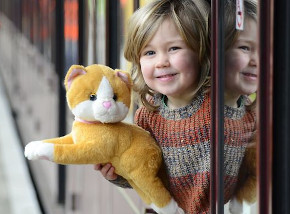 Teddy Bear Express, Bure Valley Railway, 11 to 19 February.
All aboard the Teddy Bear Express on Bure Valley Railway this February half-term! And children go free this week! (Free travel for every child with a full fare-paying adult, max 2 children (0-15 years) per adult).
Children can also take part in a themed activity for their journey and teddy bear lunch boxes will be available to purchase (not included in ticket price).
Trains from either Aylsham (NR11 6BW) or Wroxham (NR12 8UU). Pre-booking advisable to avoid any disappointment. Don't forget to bring your Teddy!
---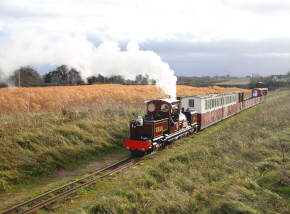 Wells & Walsingham Light Railway, reopens February half term.
Hop aboard the world's smallest public railway and take a half hour journey through the north Norfolk countryside between the seaside town of Wells-next-the-Sea and the beautiful Abbey village of Walsingham.
Your unforgettable trip back in time clanks over and under bridges, chuffs past a hill-fort and through a real ghost platform.
Children 4 and under go free. Find out more.
---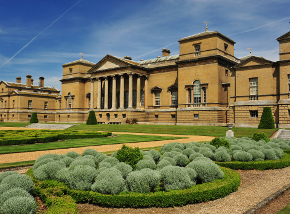 Once Upon a Time....at Holkham Hall, 11 to 19 February (10am to 4pm).
Make your own stories this half term with brilliant book-themed trails, creative bookworm crafts, a gripping parkland tales trail and the fun woodland play area at Holkham Hall. Join archivist Lucy Purvis who has unearthed some fascinating stories of people who have lived and worked at Holkham over the years. Join the education team for crafts related to all things literary! Make your own bookworm bookmark, design your autobiography book cover and add your own line to Holkham's 'never-ending story.
Indoor activities: £5.50 adults, £2.50 children. Outdoor activities free. Find out more.
---
Wroxham Barns Lambing Live, 11 - 19 February.
In the huge undercover maternity barn, you will meet the pregnant sheep! There is a strong chance of seeing a live birth. You can see the cute lambs too, and a member of the team will be on hand to explain all about lambing.
Your day out includes all the fun of Junior Farm, the guinea pig village and unlimited play at the Fun Park and indoor play area. You can also enjoy the following talks and sessions: sheep/lamb talks, small animal handling and pony grooming.
Tickets are £13.50 per person for anyone 2yrs and above. Find out more and book tickets.
---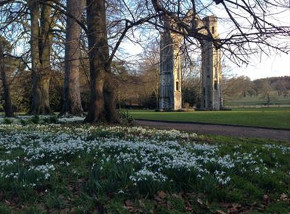 Walsingham Abbey Snowdrops up to 5 March (10am to 4pm).
Take a look at this magical, natural wonder at Walsingham! The carpets of snowdrops, mingled with aconites, have naturalised throughout the 18 acres of grounds and woodland, and along the banks of the River Stiffkey, running through the Abbey Grounds. The snowdrops usually begin to come up by early January, begin to open by the end of January, are in full bloom in mid-February, and stay in bloom until early March when the flowers fade. Find out more. You can also enjoy the snowdrops at Hoveton Hall Estate, Tuesday 7, Wednesday 8, Sunday 19 and Tuesday 21 February, from 11am to 2pm. The special tour offers you the chance to enjoy the beautiful snowdrops followed by a guided tour of the main reception rooms of the Hall by the owner. A light lunch is also included. Find out more.
---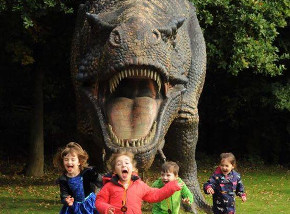 Fanatasy February at Roarr!, 11 to 19 February.
If you're looking for adventure, head to Fantasy February at Roarr! where it's time to pick a side – Dippy, Paris, Raz and Terry have picked their teams and now it's up to you.
Will you join team Mermaid, Dragon, Fairy or Troll? Join the journey of storytelling and adventure with creature crafts and animal encounters. No matter which fantastic team you choose, don't miss out on the fun; grab your friends and join this epic fantasy adventure. Find out more.
---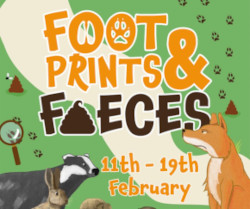 Footprints and Faeces at Pensthorpe, 11 to 19 February.
Do you know your deer poop from your otter spraint? Do you know what guano is?
This February half term, become an explorer for the day and hunt nature's footprints and faeces at Pensthorpe! Explore magical gardens and the nature reserve.
There's also lots of indoor fun at Hootz House and outdoor play at Wild Rootz. Find out more.
---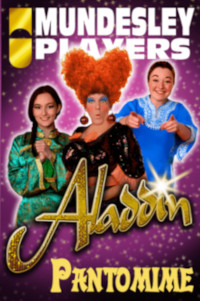 Mundesley Players Panto, Aladdin, 14 to 18 February.
There's still time to catch some panto fun! Oh yes there is! Aladdin is the Mundesley Players most spectacular pantomime.
Set mainly in China with a little side step to Egypt, it has the archetypical villain of Abanazar, and naturally the legendry Widow Twankey. Plus Wishee Washee the leader of "Wishee's Gang" to get you joining in whenever possible. Not to forget the flying carpet. Taking place at Coronation Hall in Mundesley.
Adult tickets are £12 and under 16s are £8. Find out more.
---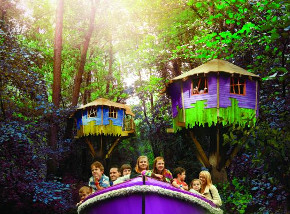 Amazing Attractions.
Don't forget there's plenty of attractions offering a fun-filled day out for the whole family. With indoor and outdoor facilities, you can enjoy the day, whatever the weather. Enjoy heritage rail journeys on North Norfolk Railway, see impressive mini model railway layouts at Wroxham Miniature Worlds and then try your luck in the OId Penny Arcade. See South American animals at Amazona Zoo in Cromer, visit an underwater world at Sealife Hunsanton, take a journey with dinosaurs at Roarr! Dinosaur Adventure, see Spring lambs and enjoy fair ground rides at Wroxham Barns and swing through trees at Bewilderwood. National Trust properties are also open over half term at Sheringham Park, Blickling and Felbrigg.
---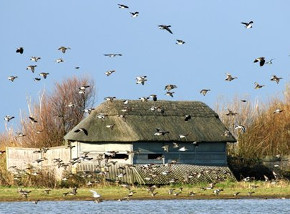 For nature-inspired experiences, there's a wide range of wildlife activities put on by the Norfolk Wildlife Trust during February half term:
Bones, Beaks and Body Bits at Cley and Salthouse Marshes on 13 February | Really Wild Tuesday at Cley and Salthouse Marshes on 14 February | Bones and Body Bits at Hickling Broad and Marshes on 14 February | Family Raptor Roost at Hickling Broad, Hickling Broad and Marshes on 14 February | Bird Mobile Making Workshop with Alice Lee at Cley and Salthouse Marshes on 15 February | Crafty Creations at Hickling Broad, Hickling Broad and Marshes on 16 February | Feed the Birds at Hickling Broad and Marshes on 16 February | Really Wild Saturday at Cley and Salthouse Marshes on 18 February.
Related
0 Comments