Norfolk has over 150 deserted villages, more than almost any other county in England. To this day, there are still lost villages being discovered. Find out more about six deserted villages in north Norfolk.

GODWICK
Six miles south of Fakenham is one of Norfolk's most well-known lost villages; Godwick. It was always a small village and declined between the 15th and 16th centuries. In 1428, there were only 10 households and by 1508, eleven of its 18 properties were empty. The land also became unusable for agriculture due to the high clay content and poor drainage.
By 1585, the village had essentially disappeared. Since then, it has been combined with Tittleshall. The All Saints Church Tower of Godwick still stands today in a field surrounded by earthworks and sunken ways.
Godwick's main street had linked the village to Whissonsett and Tittleshall and today it survives as a 'hollow way'; a broad linear depression up to around 7 metres wide which could be the result of many years of use and erosion or it may have been deliberately dug out for drainage. The main road was abandoned in 1597 when the great barn was built.
The Great Barn is one of the most important buildings of its date and type in Norfolk. Along with the church tower, it became an important sight on the landscape framing the approach to the old hall from the north. The old hall was built in 1586 and was the Coke (of Holkham Hall) family's home for fifty years.
Today, visitors can enjoy a trail to soak up the history of this evocative landmark.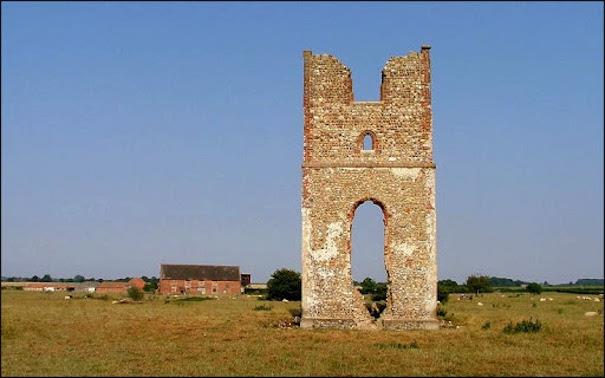 GREAT HAUTBOIS
Great Hautbois lies eight miles north east of Norwich, north of Coltishall alongside the River Bure. There used to be a hospital in the village, founded by Sir Peter de Alto Bosco, for travellers and the poor.
Great Hautbois was once joined to Little Hautbois but in 1664 there was only eight people listed as living in this village. The village was combined with the parish of Lammas.
Today, St Theobald's church ruins can still be seen. The parish church dated back to the 11th century. Although the church is now in ruins, the chancel still stands and the churchyard remains in use.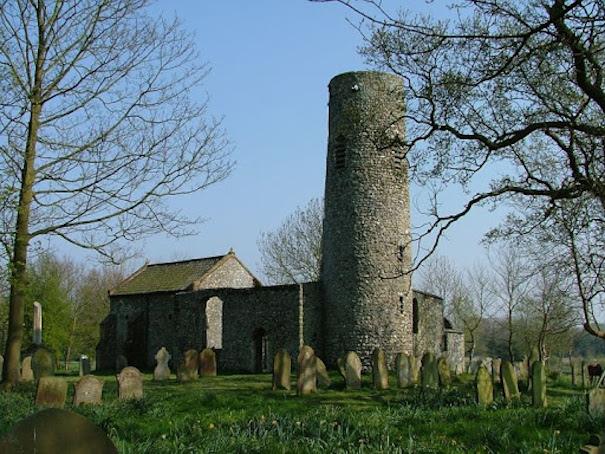 LITTLE HAUTBOIS
Little Hautbois is the sister village to Great Hautbois and lies nine miles north east of Norwich, alongside the River Bure. Its name was fitting for the village as there were only 42 residents in 1845.
Little Hautbois, was once a separate parish as it had its own church called St Mary's. The church was deserted in the 16th century and now in its place stands Little Hautbois Hall, a popular wedding venue today.
There are a couple of houses and a farm in Little Hautbois now but the population of this village is included in the civil parish of Buxton with Lamas.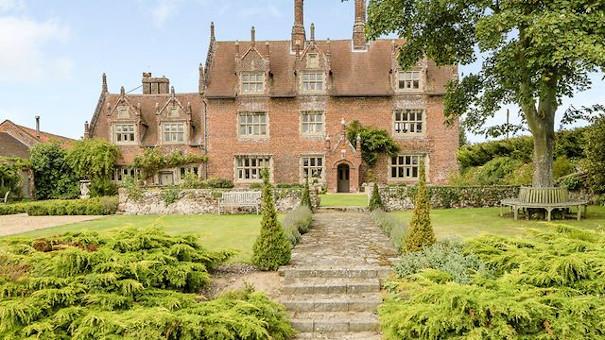 WOLTERTON
The village of Wolterton was famous for its 18th century hall. The original hall was destroyed by fire and work to rebuild the house began in 1727, by Horatio Walpole, brother of Sir Robert, the first Prime Minister. The design was by Thomas Ripley and inspired by Andrea Palladio, the classical architect from Vicenza.
The hall stands in great position facing south overlooking the park designed by Charles Bridgeman with its 10 acre lake surrounded by 500 acres of fields and woodland.
Residents of the village, who lived just to the north of St Margaret's church, were relocated as part of the redesign. Wolterton's Lay Subsidy records for 1332 and 1334 documented how small the community was. Eventually it was deserted and its parish was incorporated into Wickmere.
Wolterton is one of the four 'Power Houses' of north Norfolk. Robert Walpole, Prime Minister was at Houghton Hall, Thomas Coke, Postmaster General at Holkham Hall and Charles Townshend, Secretary of State for the Northern Department at East Raynham Hall while Horatio Walpole, Foreign Secretary lived at Wolterton Hall.
Wolterton Park now offers superb holiday accommodation.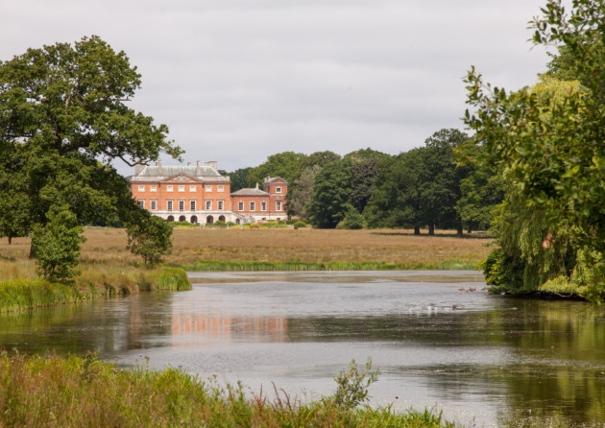 PUDDING NORTON
Pudding Norton lies one mile south of Fakenham. In 1329 this village had only 15 households paying the Lay Subsidy tax. By 1602 the church had been decaying for a long time and in 1845 there were records of a population of only 25 living in Pudding Norton.
The medieval village was cleared to make way for grazing in the late 16th and early 17th century and all that remains today is the tower of St Margaret's church and Pudding Norton Hall. The abandoned village is on a slope which spreads towards a stream that flows into the River Wensum.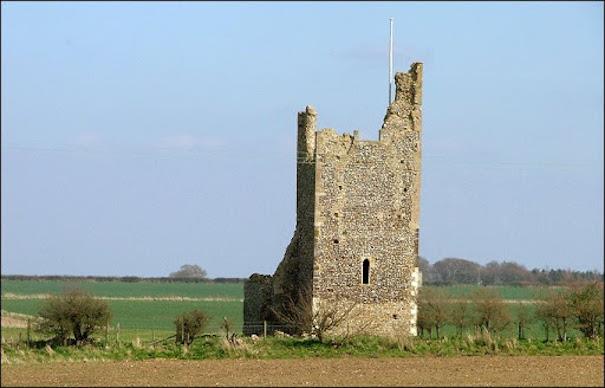 Related
0 Comments