If you're looking for a different experience this Valentine's, take a look at our round up of unusual things to do. From train journeys to a bicycle made for two, you'll find a unique way to celebrate Valentine's Day (or any time of the year!).
---
The History of Valentine's Day in Norfolk: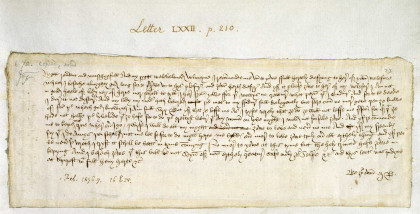 The history of Valentine's day makes Norfolk a great place to spend the 14 February as it is the home of Valentine! Dating back to 1477, the earliest known Valentine was sent in Norfolk in a letter from Margery Brews to John Paston, in which she described as 'my right well beloved Valentine'.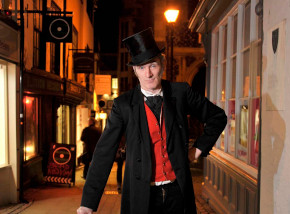 Fast forward 350 years and printed Valentine cards began to appear. In Victorian Norfolk more money was spent on Valentines than Christmas and postmen were provided with an allowance for refreshments to help them through the busy delivey days in the run up to February 14th! A classic Norfolk ritual is 'Jack Valentine', who, after knocking on doors and leaving gifts on the eve of St Valentines, disappears into darkness of the night!
---
Things to do for Valentines' in North Norfolk: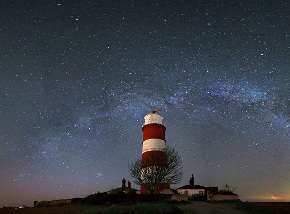 Star gazing. There's nothing more romantic that gazing at the stars and we have some of the darkest skies in North Norfolk where you can see the northern lights, or aurora borealis. Two sites, Kelling Heath and Wiveton Downs, have Dark Sky Discovery Status, which means the area is unaffected by light pollution, ideal for star gazing. Just wrap up warm, take a flask and your binoculars and enjoy the wonder of the skies above.
---
On the right track. For something really unusual, experience a train ride through the beautiful countryside on North Norfolk Railway. The railway runs from the smart Victorian seaside resort of Sheringham to the Georgian town of Holt, traveling through the county's most stunning coastal scenery. Stop off at either end for a bite to eat and make a day of it.
---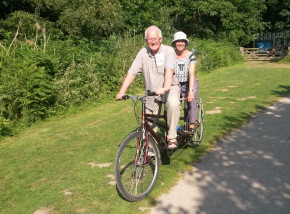 A bicycle made for two. There is something quite romantic about a bicycle made for two; so why not hire a tandem bicycle and take a leisurely ride through the north Norfolk countryside. Or take a bike each and enjoy a quiet pedal through villages and stop off for a drink.
---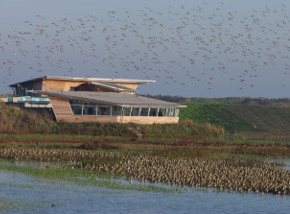 Love birds. Head to RSPB Titchwell Marsh Nature Reserve; the perfect place for bird and nature lovers. Enjoy a walk around a landscape of bird filled lagoons, tidal saltmarsh and secluded fresh water pools all set against the stunning backdrop of The Wash. A short stroll takes you to a long stretch of sandy beach where the discarded hulls of WWII tanks lie hidden during high tide, complete with remnants of a petrified forest.
There are plenty of quiet places to sit quietly and enjoy wildlife such as otters and shy water voles hiding in the reedbeds. Frogs and toads may emerge from their wintery homes if the weather is mild enough and a spell of sunshine might bring out early butterflies. Listen out for the melodic tune of the song thrush, as with many birds, the males are marking out their territories ready for mating.
---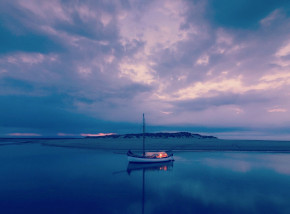 Love boat. For those who love the outdoors and all it has to offer try a boat trip. Take a trip with Coastal Exploration Company where you can enjoy a day exploring on a whelk boat then enjoy a magical night absorbed in nature sleeping in hammocks under a canvas cover.
---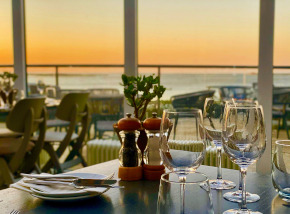 Love food. There are many fantastic eateries to choose from in north Norfolk if you love food. From posh fish & chips to fine cuisine, you'll find something for every taste bud. Whether you're looking for a romantic setting with a sunset or a cosy gastro-pub with fabulous home cooked food, you'll find something that's just right.
---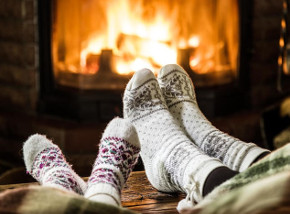 Weekends away. From cosy B&Bs to rural bolt holes, north Norfolk has a wide range of accommodation for a weekend away for two. Spend the afternoon walking on empty beaches or wandering through stunning countryside before stopping off for a drink or bite to eat. Many accommodation providers have offers for Valentine's so you can impress your loved one with making too much of an impression on your bank balance!
Related
0 Comments