Getting outdoors is a great way to boost your wellbeing. There's nothing better for the mind and body to be outdoors in the fresh air with beautiful natural scenery. And with an unspoilt coastline and stunning countryside, north Norfolk has plenty of places to make the most of the outdoors. Here's our top tips for things to do and places to go to improve your wellbeing and recharge the batteries.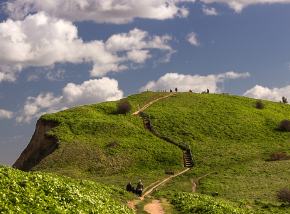 Walk the walk. Take a walk on the wild side and you'll feel the benefits in body and mind. Walking is simple, free and one of the easiest ways to get more active and become healthier; and north Norfolk has some top spots for a brisk walk to put some colour in your cheeks and get the blood flowing. There are hundreds of miles of short and long-distance routes, many of which are circular trails. For a sea view, pick a stretch of the Norfolk Coast Path or walk the Deep History Coast Discovery Trail and find out more about our past life from the deepest depths of history.
---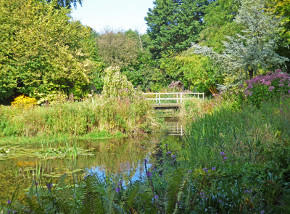 Make the most of green space. Being close to nature and spending time outside in green spaces has significant and wide-ranging health benefits (according to research from the University of East Anglia). And we've got plenty of beautiful natural green spaces in north Norfolk. Visit a nature reserve like Pensthorpe or one of the many stunning parks and gardens such as Holt Country Park or Sheringham Park. If you go to Gooderstone Water Gardens, you can enjoy six acres of gardens with a natural trout stream, waterways, ponds, bridges, nature trails and mature trees; a truly tranquil setting where you feel you've really got away from it all. Stroll through the greenery or simply sit and listen and see if you can hear the wildlife.
---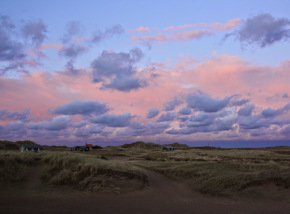 Make it second nature. Getting close to nature is the natural way to feel calm and tranquil. It helps to restore a sense of wellbeing and clears the mind. There are many natural settings with an incredible geogical history in north Norfolk to enjoy peace and tranquility, with some spots dating back to the ice age and when dinosaurs roamed the planet. There are five natural phenomena which provide a great insight into how north Norfolk was made and how it evolved; and you can still see these natural wonders today.
---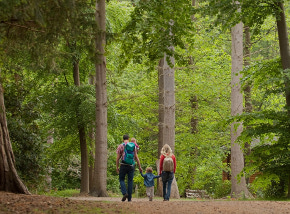 If you go down to the woods. Woodland and forests give the chance to step away from daily life stresses and boost mental and physical health. And research is backing up those benefits. Even five minutes around trees or in green spaces may improve health. Exposure to forests and trees is thought to boost the immune system and improve mood. Back in the 80s, the Japanese Ministry of Agriculture, Forestry and Fisheries even coined a term for it: shinrin-yoku. It means taking in the forest atmosphere or 'forest bathing'. Numerous studies show that both exercising in forests and simply sitting looking at trees reduces blood pressure. We have many forests and wooded areas in north Norfolk, from the pinewoods at Holkham to tranquil forests at Pretty Corner and Bacton.
---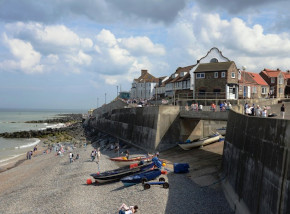 Beside the seaside. Victorian doctors used to prescribe the sea air as a cure for an assortment of ailments. Cromer and Mundesley in north Norfolk saw hordes of people heading to these coastal towns by train to make the most of the seaside's perceived health benefits. The north Norfolk coastline is home to some of the best beaches in the country with Blue Flag beaches and many award-winning beaches dotted along the coastline. And while you're there, it's worth staying to see a sunset. Stand at the end of Cromer Pier and watch the sun go down or head to Hunstanton, the only west-facing seaside resort on the east coast so the sunsets are particularly spectacular there.
---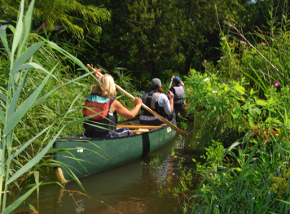 Go with the flow. There's no shortage of places to enjoy the peace and quiet of a riverbank walk or a gentle boat trip around the Broads National Park. Messing about on the river has a timeless quality where you can lie back and watch the clouds and watch out for wildlife in the water and on the riverbanks. Take a wildlife trip on an electric boat and The Dilham and North Walsham Canal Trust also has trips along the length of a beautifully restored section of the canal from Ebridge, near North Walsham, where there are also spots to fish or launch a canoe.
---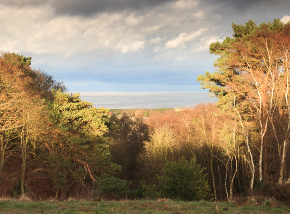 Head room with a view. A spectacular view is awe-inspiring and taking the time to savour a stunning scene is good for the soul. There are many incredible coastal and rural views across north Norfolk. Climb to the top of the gazebo at Sheringham Park with its 1000 acres of natural beauty, landscaped by Humphry Repton and take in the views right along the coast. The sights from the Norfolk Coast Path are breath-taking and the dramatic cliff line at Trimingham are quite incredible. There's plenty of other unmissable sights in north Norfolk.
Related
0 Comments