Win a Day Out at Holkham

Enter our free prize draw for the chance to win a day at Holkham for four people, with a private guided tour and lunch!
Visit North Norfolk has teamed up with Holkham to offer a lucky winner a day out at Holkham for up to four people. The winner can enjoy a private guided tour of Holkham Hall and admission to the Holkham Stories Experience and Walled Garden. And to top it off, the winner and guests will be treated to a delicious lunch in the Courtyard Café.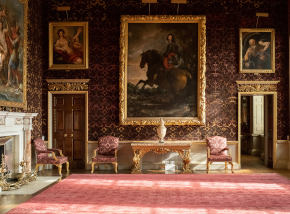 Holkham is a place of landscapes, probably best known for its panoramic beach. But at the heart of Holkham's historic parkland is the magnificent 18th century Palladian Hall, home to exquisite collections of ancient statues, original furniture, books, manuscripts, tapestries and paintings.
With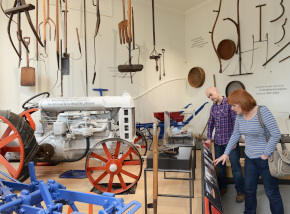 in the main courtyard, alongside the café and gift shop, is the Holkham Stories Experience which tells the tales of the estate's 400-year heritage and current projects focusing on sustainability and conservation. Inside, you can learn how Holkham has changed over the years, how the Hall was built and about the Coke family's historical past, from prosecuting Gunpowder Plotters to revolutionising agriculture.
A short walk from the Hall, within sun trapped walls and through the ornate Venetian gates, you'll find the six acre Walled Garden with its beautiful Victorian greenhouses, a working kitchen garden, a vineyard, plus stunning flowers, shrubs and trees.

Simply fill in your details below to enter and we'll let the winner know at the beginning of May.
Terms and conditions: The prize is for one winner and three of their guests take a private guided tour of Holkham Hall, gain complimentary free-flow admission to the Holkham Stories Experience and Walled Garden, as well as a complimentary lunch from the Courtyard Café for up to four people. The prize must be redeemed before 31st October 2023. Time and date of prize to be discussed with winner and date is subject to availability of a tour guide. The prize draw closes at 23:59 on 1 May 2023 and the winner will be notified on or after 2 May 2023 by email to the address provided. If there is no response from the winner after three working days, the prize will be reallocated. Travel to and from Holkham, including accommodation if applicable, is the responsibility of the entrant. Prize has no monetary value, is non-transferable. For full prize draw rules, privacy policy and data rights and usage, see here. If entrants opt in to receive more information from the prize provider (Holkham), entrants' details will be collected and transferred in accordance with Visit North Norfolk's privacy policy and stored and used in accordance with Holkham's privacy policy.