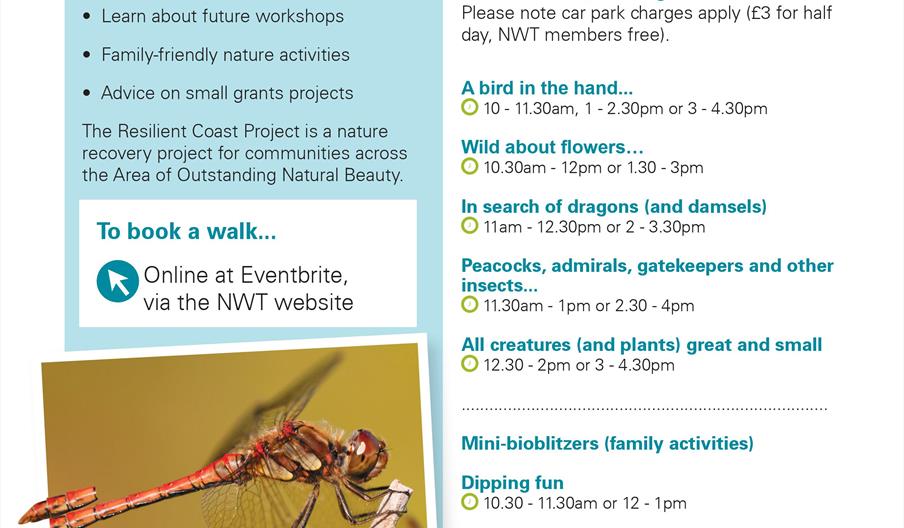 About
This event marks the official launch of Norfolk Coast Partnership's GRCF-funded Resilient Coast project, and the first of our associated seasonal Bioblitz events organized and delivered by Norfolk Wildlife Trust.
From 10am we have an exciting series of species ID walks, as well as a mini exhibition hall with activities and information on the project. Attendance is free, and visitors are encouraged to drop into the Simon Aspinall Centre (behind the Visitors Centre) all day to enjoy games and activities, talk with exhibitors and learn more about this project.
Booking is recommended for the walks to avoid disappointment. Please follow the link to book.

For those less familiar with this project- The Resilient Coast project aims to support engaged coastal communities to envision and action a plan to care for their local environment through hands-on workshops and project grants. Head to https://www.norfolkcoastaonb.org.uk/ to learn more about this project on our webpage.

Please note, parking at Cley Marshes Visitor Centre costs £3. Alternately, we would encourage use of the walkways, cycleways and the Coasthopper bus allowing access to the centre.
TripAdvisor