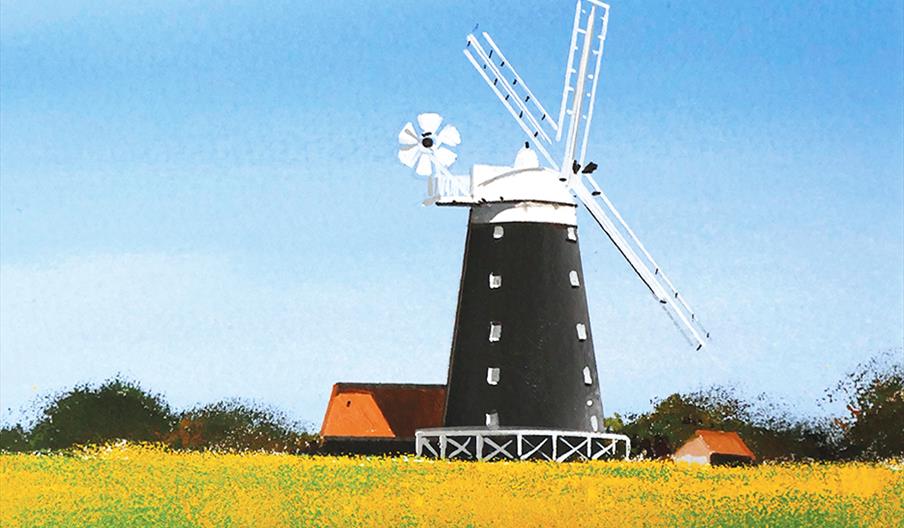 About
This exhibition of over thirty new paintings will focus on the very special and unique North Norfolk light and will feature many well-known and well-loved landmarks, landscapes and buildings of North Norfolk; an area that just keeps giving for an artist.

As Trevor's painting style continues to evolve it allows him to capture recognisable local scenes, using his preferred medium of acrylic onto paper or canvas, in more detail and with a feeling for the natural surroundings of any particular place.
His approach has always been to break down a scene and highlight key areas and this has developed throughout his career, so he continues to challenge himself and the viewer with new scenes that are often overlooked by others.
Having been privileged to experience some amazing places in the world, North Norfolk still has to be appreciated for its own uniqueness.
The exhibition opens with an all-day preview on Saturday 10th June – all welcome to join us for a glass of Prosecco – and continues until Saturday 24th June, Tuesday-Saturday 10am-4pm.

Trevor Woods has been a professional artist for over 19 years and is based in Wells-next-the-Sea, North Norfolk. His fresh approach to painting has developed over time, always distinctively his, but now with more painterly elements. His basic principles have remained the same: bold graphic imagery and a strong colour palette. Nothing is overcomplicated but he is always learning from what has gone before. He and his wife own Gallery Plus in Wells-next-the-Sea, where his studio is based and is a great place to meet and discuss art.
Map & Directions