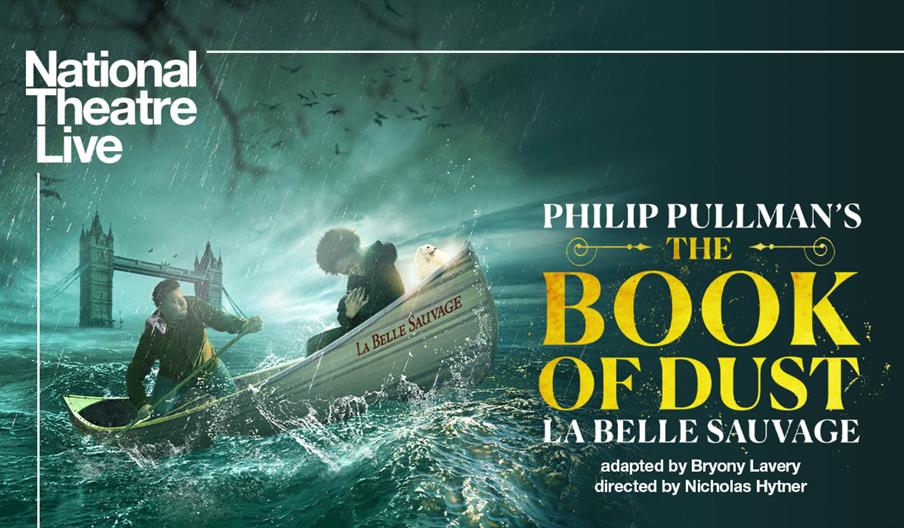 About
The Book of Dust – La Belle Sauvage
by Philip Pullman, adapted by Bryony Lavery
directed by Nicholas Hytner
Set twelve years before the epic His Dark Materials trilogy, this gripping adaptation revisits Philip Pullman's fantastical world in which waters are rising and storms are brewing.
Two young people and their dæmons, with everything at stake, find themselves at the centre of a terrifying manhunt. In their care is a tiny child called Lyra Belacqua, and in that child lies the fate of the future. And as the waters rise around them, powerful adversaries conspire for mastery of Dust: salvation to some, the source of infinite corruption to others.
Eighteen years after his ground breaking production of His Dark Materials at the National Theatre, director Nicholas Hytner returns to Pullman's parallel universe. Broadcast live from London's Bridge Theatre.
BROADCAST LIVE
Designed by a very famous yacht and dinghy designer called Uffa Fox they were wooden boats that were carried under bombers and dropped down on parachutes into the sea to rescue downed airmen. There were two types, one 24ft long and the other 30ft long. This is the story of a Mk 11a ( 30ft long) which is the only 30ft surviver in the UK. (There are about half a dozen 24ft ones in museums).

Centipede or CP1 came to Burnham Overy in 1958. In 1978 she was sold and ended up in Duxford. The story of her restoration begins with Nina Plumbe finding her there in 2018.
Map & Directions