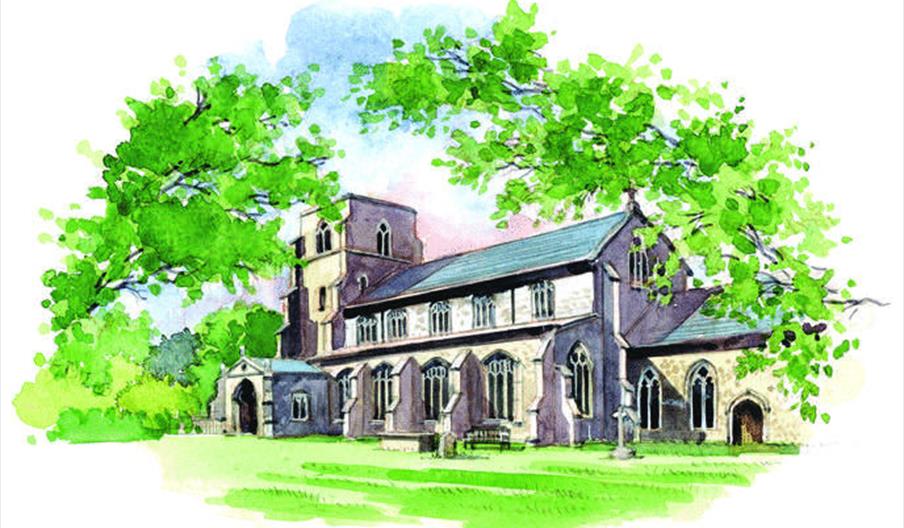 About
BOOKING FOR THE 18th NNMF WILL OPEN ON 6th APRIL 2023
Friday 11 August
4pm ORA Singers
Ora Singers' programme 'Elizabeth Our Queen', was widely performed to mark our late Queen's Jubilee in 2021 and makes a poignant and moving tribute to her and to Elizabeth I.
7pm MELVYN TAN piano
A warm welcome to Melvyn Tan, back in South Creake after an absence of two years. He brings with him a typically original and varied programme, including Benjamin Britten's Holiday Suite (1934), a work in four movements by the young composer evoking memories of his summer at the seaside in Lowestoft, Schumann's Kreisleriana and Abegg Variations, and Sonata Op.1 by Berg.
Saturday 12 August
4.30pm KARSKI QUARTET
The wonderful Karskis return with Haydn, Schubert and a beautiful work by early 20th century Polish composer, Grażyna Bacewicz.
7pm KATHERINE BRODERICK soprano GARY MATTHEWMAN piano SIMON ROWLAND-JONES viola
A recital of works by Brahms, Strauss, Debussy, Duparc, as well as Brahms' much-loved Two Songs Op.91 for voice, viola and piano, and Simon Rowland-Jones's setting of the Rilke poem, Spaziergang.
Sunday 13 August
7pm KATHERINE BRODERICK soprano JONATHAN STONE violin JÂMS COLEMAN piano KARSKI QUARTET
A gala programme of mainly French music that includes Chausson's magnificent Concerto for violin piano and string quartet, and his Chanson Perpetuelle for soprano and piano quintet. Also included is Ottorino Respighi's setting of Il tramonto, the poem by Percy Bysshe Shelley for soprano and string quartet as well as songs by Berlioz and Saint-Saens.
Monday 14 August
4.30pm JONATHAN STONE violin JÂMS COLEMAN piano
We welcome Jâms Coleman to South Creake for the first time. He is joined by a great festival favourite, Jonathan Stone, well known for his performances here for many years with the Doric String Quartet. They have created a wonderfully original programme of works by Ravel, Copeland, Ives, Lili Boulanger and César Franck Sonata.
7pm FIONA KIM mezzo-soprano GARY MATTHEWMAN piano
'In Flanders Fields'
A programme of songs by composers working during WW1; Granados, Lili Boulanger, Toivo Kuula, Poulenc, W. Denis Browne, Anthony Payne, Elaine Hugh-Jones, Berthold Goldschmidt and Charles Ives.
Tuesday 15 August
7pm LOUIS SCHWIZGEBEL piano
Fourth visit to NNMF by Louis, this time with Janáček In The Mists, Beethoven Sonata Op.110 and a selection of works by Claude Debussy including L'isle joyeuse
Wednesday 16 August
4.30pm TABEA DEBUS recorders ROBIN BIGWOOD harpsichord
'Lessons from the Master'
"All one has to do is hit the right notes at the right times, and the instrument plays itself." We all know it is not as easy as Johann Sebastian Bach would make us believe! The famous Bach quote is the departure point for an imaginative and colourful programme of works by J.S. and C.P.E. Bach as well as Dieupart and Albinoni.
7pm MARMEN QUARTET
The Marmen Quartet have been away from South Creake for much too long and they will celebrate their return to NNMF with a programme of works by Haydn, Ligeti and Beethoven (Razumovsky.)
Thursday 17 August
7pm ALIM BEISEMBAYEV piano
We booked Alim for this performance before he had even left St Mary's after his 2022 recital. This time his programme includes works by Schubert, John Adams, Ligeti and several works by Chopin.
Friday 18 August
4.30pm TIM HORTON piano
Tim Horton is performing in two concerts on the final day of the 2023 Festival! First will be a solo recital with works by Chopin, Haydn, and Ravel's extraordinary Gaspard de la Nuit.
7pm ENSEMBLE 360 (string quartet, piano and clarinet)
Stravinsky's enigmatic 3 pieces for solo clarinet, Mozart Clarinet Quintet, and the second major chamber work by César Franck, the Piano Quintet, will round off this year's Festival.
Map & Directions