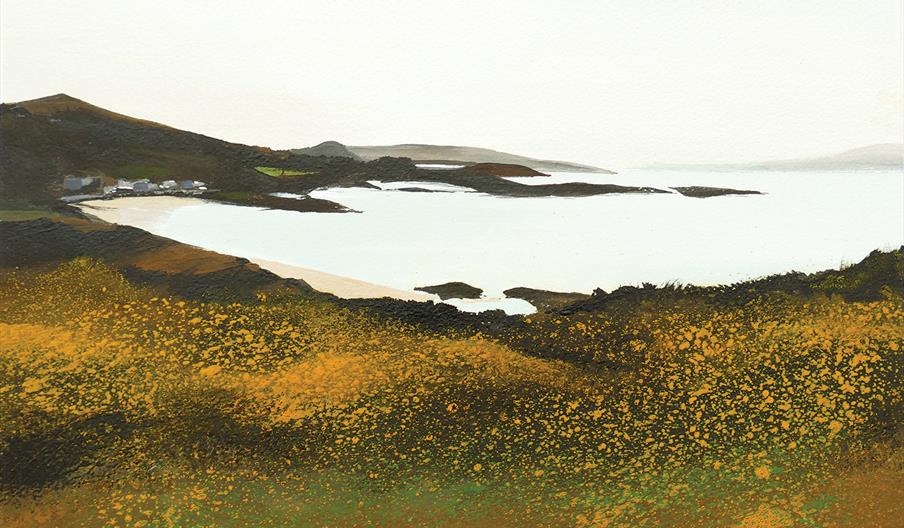 About
Trevor Woods' first major exhibition in over two years will feature a series of brand new paintings depicting the dramatic landscapes of Southern Iceland and the west coast of Scotland.
Inspired by the northern light, seascapes, and buildings these latest paintings portray the extreme scenery of locations within Iceland's Golden Circle, and the mountains, beaches, and lochs around Argyll and Bute. Trevor has continued to evolve his distinctive style and, whilst his graphic and architectural foundation is always evident, the light and weather of the natural world now plays a much larger role.
Don't miss this extraordinary exhibition, which will leave you with a sense of being connected to the earth and the sky.
Trevor has been a professional artist for over 18 years and is based in North Norfolk. His fresh approach to painting has developed over time, always distinctively his, but now with more painterly elements. His basic principles have remained the same: bold graphic imagery and a strong colour palette. Nothing is overcomplicated but he is always learning from what has gone before.
He and his wife own Gallery Plus in Wells-next-the-Sea, where his studio is based and is a great place to meet and discuss art.
Open Tuesday-Saturday 10am-4pm, plus Sunday 21st August 11am-4pm.
Note: Covid Safety Measures remain in place to protect you and us as a small, independent business. Please wear a facemask.
TripAdvisor