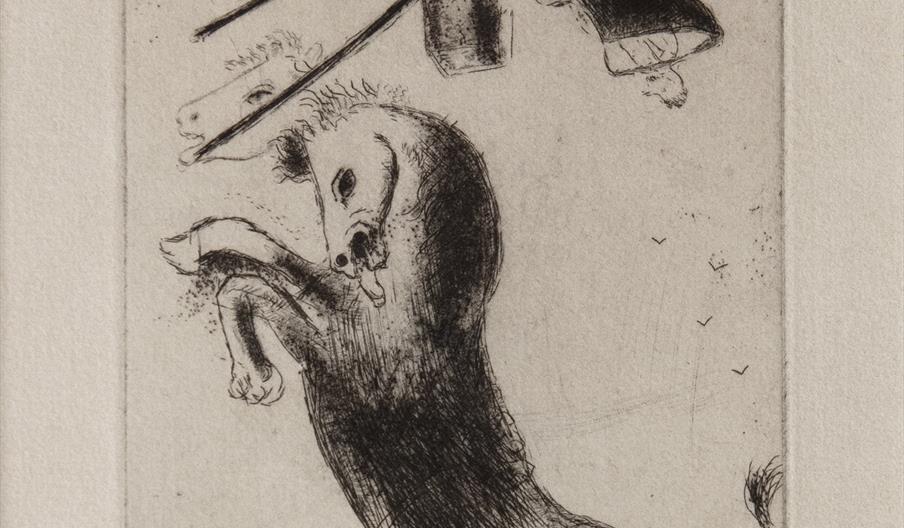 About
Capital Culture Gallery will be displaying a rare collection of Marc Chagall prints made both as lithographs and direct from etchings. All of the 58 pieces are available for purchase.
The exhibition in Norfolk will showcase Chagall's original lithographs and etchings from notable collections such as the 'Bible Suite', 'Celui Qui Dit Les Choses Sans Rien Dire', 'Gogol's The Dead Souls' and 'Les Fables De La Fontaine' collections.
Chagall is admirably known as a pioneer of European Modernism. His highly recognisable works capture his unique Jewish-Russian Heritage and personal experiences. Incorporating elements of Fauvism, Cubism and Orphism. His work is a visual diary of his most beloved and joyful experiences, mirrored by personal struggles with poverty, war, persecution and isolation.
Map & Directions