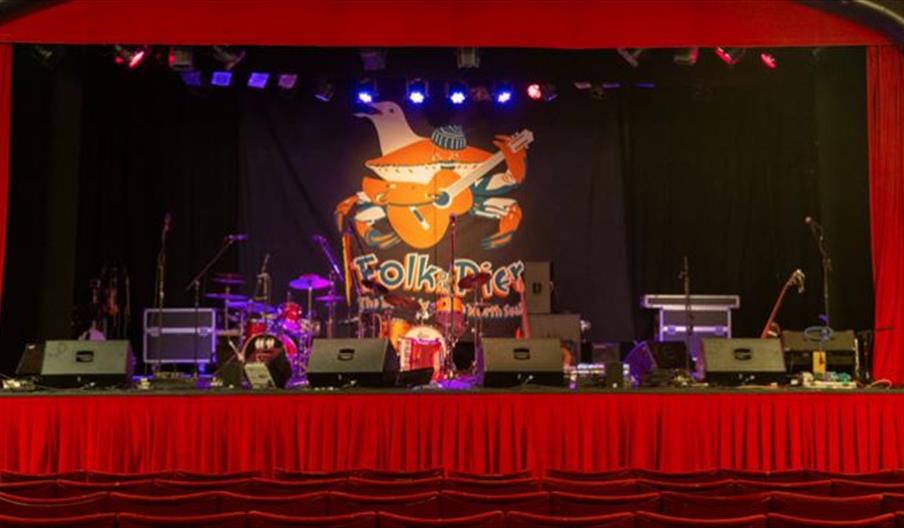 About
Renowned as 'the best gig on the North Sea', the event attracts a plethora of well-known and up-and-coming folk, folk-rock and acoustic artists from across the UK. The line-up is once again a 'who's who' of award winners.

Among the headliners are BAFTA Nominated TV Entertainer of the Year and The British Academy Gold Award of Composers recipient Richard Digance, and Wizz Jones who picked up a Lifetime Achievement Award at the BBC Radio 2 Folk Awards. The ever-evolving Demon Barbers XL also won a BBC Radio Award for Best Live Act will present their new show 'Rise Up' and as always festival Patron Ashley Hutchings MBE who has been the recipient of numerous awards will present one of his latest special projects for the festival.

But it is not all about award winners – supporting acts include festival favourites the Gerry Colvin Band, Feast of Fiddles, the Spikedrivers, Kevin Dempsey, Alan Reid, and the Urban Folk Quartet; plus newcomers to the theatre - Linda Watkins, Martin Harley, Ninebarrow and the Redhills. Also making their first appearance at the festival are local acts Alden, Patterson & Dashwood, the Shackleton Trio and Klezmerized! To close the festival on Sunday evening is 'the band without whom there would not be a Folk on The Pier - Fairport Convention.

Little did they know when they invented British folk-rock that it would become the inspiration for what has become a very popular and enduring music festival. Friday evening line-up Alden, Patterson & Dashwood, Richard Digance and Demon Barber's XL-Rise Up.

Friday afternoon line up - The Redhills, Kevin Dempsey, Urban Folk Quartet

If you have never been before you won't be disappointed, hurry though, tickets are once again selling the fastest ever for the 'Best Gig on the North Sea' as it is affectionately known.
Map & Directions