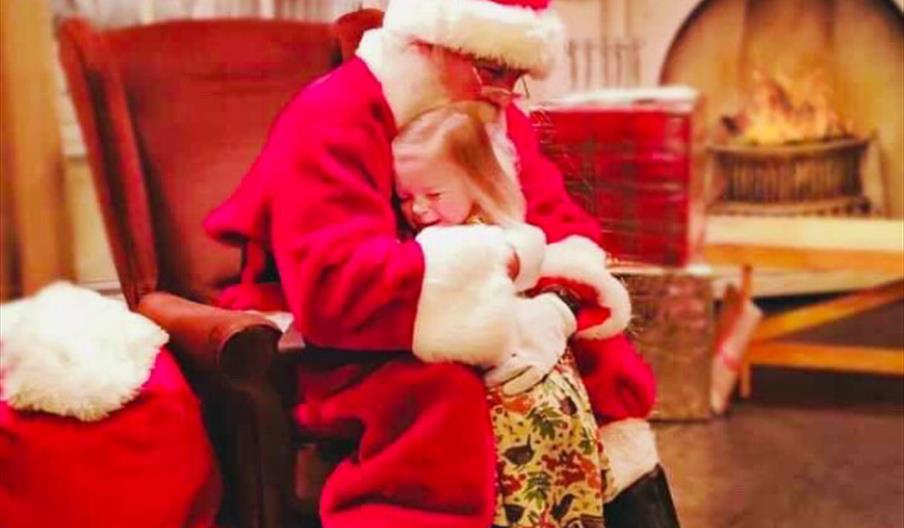 About
The 2022 Father Christmas Experience is now on sale.
The distant tinkle of bells could be heard as Father Christmas and his favourite elf Sparkle magically arrived on his sleigh at the Pier. Trusty reindeer's Rudolph, Prancer, Dancer, Vixen, Comet, Cupid, Blitzen & Donner battled through the North Wind so that they could bring joy to well-behaved boys and girls in Father Christmas's special and unique grotto here, on the theatre stage.
Make one of those all too precious memories with your family, a unique, personal, and intimate experience that the whole family can be a part of with lots of opportunities to take your own keepsake photographs and videos.
Don't just take our word for it though, read here what families thought in previous years!
"The best Father Christmas grotto we have been to. Also magical for the grown-ups! The backdrop and the setting on the stage was very effective and professional. The elves were a lovely touch and very interactive." Mrs Davison.
"It was a wonderful experience, we were not rushed at all and both children were captivated, well done to everyone at Cromer Pier theatre, you made 2 children very happy and did not treat our grandson any differently from any other child. I would highly recommend this experience to everyone especially if you have a child with sensory issues." – Stephanie.
"The whole experience was utterly fantastic! The elves, the gift, the stage….the big man himself. The whole thing that he knew all the info I had given him! Would recommend to EVERYONE! Thanks so so much." – Jemma Hoyle.
"This is the most amazing setting ever, we all love everything about it, please don't change a thing. It felt welcoming, homely and relaxed." – Mrs Tink.
"We have seen hundreds of Santa's and I can hand on heart say that we have never ever had such an enjoyable experience!!! The homework from your end to ensure that Father Christmas already has the child's name and details was fantastic!!!! My little girl was in awe that Father Christmas knew so much about her and what she has been doing this year." – Mrs Holmes.
"Absolutely fantastic, everyone acted in character. The setting was great. Santa was extremely realistic and went along with my boy when he was asked if he knew any Xmas songs they could sing and my boy replied "ba ba black sheep" which they all then sung which made him very happy." – Amanda Rawson.
As always Father Christmas would like to learn as much about the little ones as possible so Sparkle will send you a form by email before your experience, but ssssh don't let them know, it's a secret.
Because each gift is handpicked for your child we have a no-refund policy on the experience.
Map & Directions