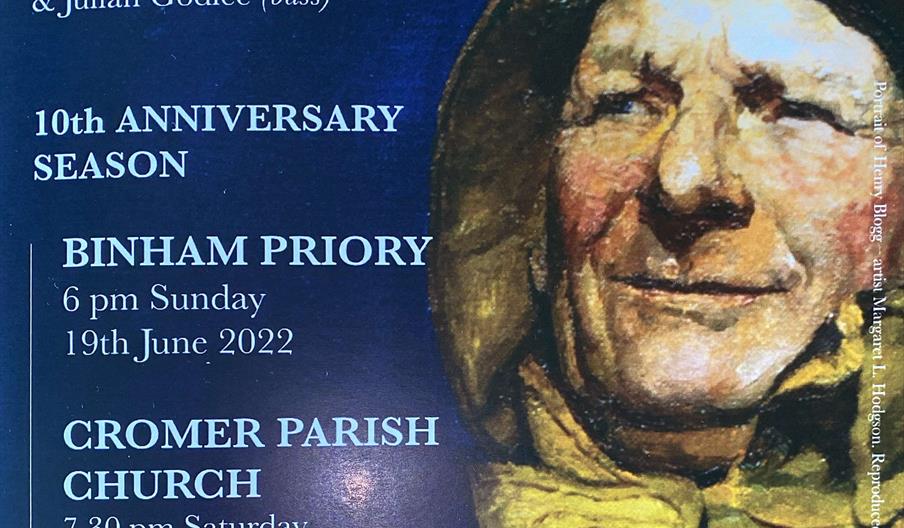 About
The Bravest Man is the title of this new musical cantata which will be premiered at the church on Saturday 2 July at 7.30p.m.

The work is the brainchild of librettist Paul Rosier, a retired Baptist minister living in Cromer, and Douglas Coombes, composer and former music adviser for Norfolk and creator of schools' music programmes for the BBC. The work will be performed by soloist Julian Godlee and the Southrepps Chorale with supporting orchestra and narrators

The cantata tells the story of the Cromer lifeboat and its crew on the fateful day of 9 January 1917 when they carried out the rescues of men from two wrecks, the Pyrin and the Fernebo, over a period of several hours and in the teeth of a fearsome storm. The lifeboat, Louis Heartwell, was powered only by oars, and was launched by hand from the beach by an army of volunteers.

It was for the Fernebo rescue that Blogg received the first of his three RNLI Gold medals. The work references the sailor's hymn "O hear us when we cry to Thee for those in peril on the sea".

Tickets to the concert cost £12 (under 18's free) and are available online at www.ticketsource.co.uk (no booking fee) or from Olga on 07979 8331214 or by email from info@southreppschorale.org.uk There will be a retiring collection for the RNLI.
TripAdvisor